Photographers, chefs, food writers, and other creatives, Roughcut Studio could be the perfect location for your next project. Whether you are producing your own food editorial or cookbook, simply need a space to professionally test recipes or are looking for a glamourous space to shoot something beautiful, Roughcut Studio should be your first choice. The kitchen, all props and a full suite of photographic equipment are available. Contact us and we'll help you tailor a package to meet your specific needs.
DAILY RATE (SPACE ONLY): $675 + GST
USE OUR PROPS (CUTLERY, DINNERWARE, COOKWARE, NAPERY): ADDITIONAL $250 + GST
USE OUR PHOTOGRAPHY EQUIPMENT: Please email us at [email protected] and we'll put together a package for you.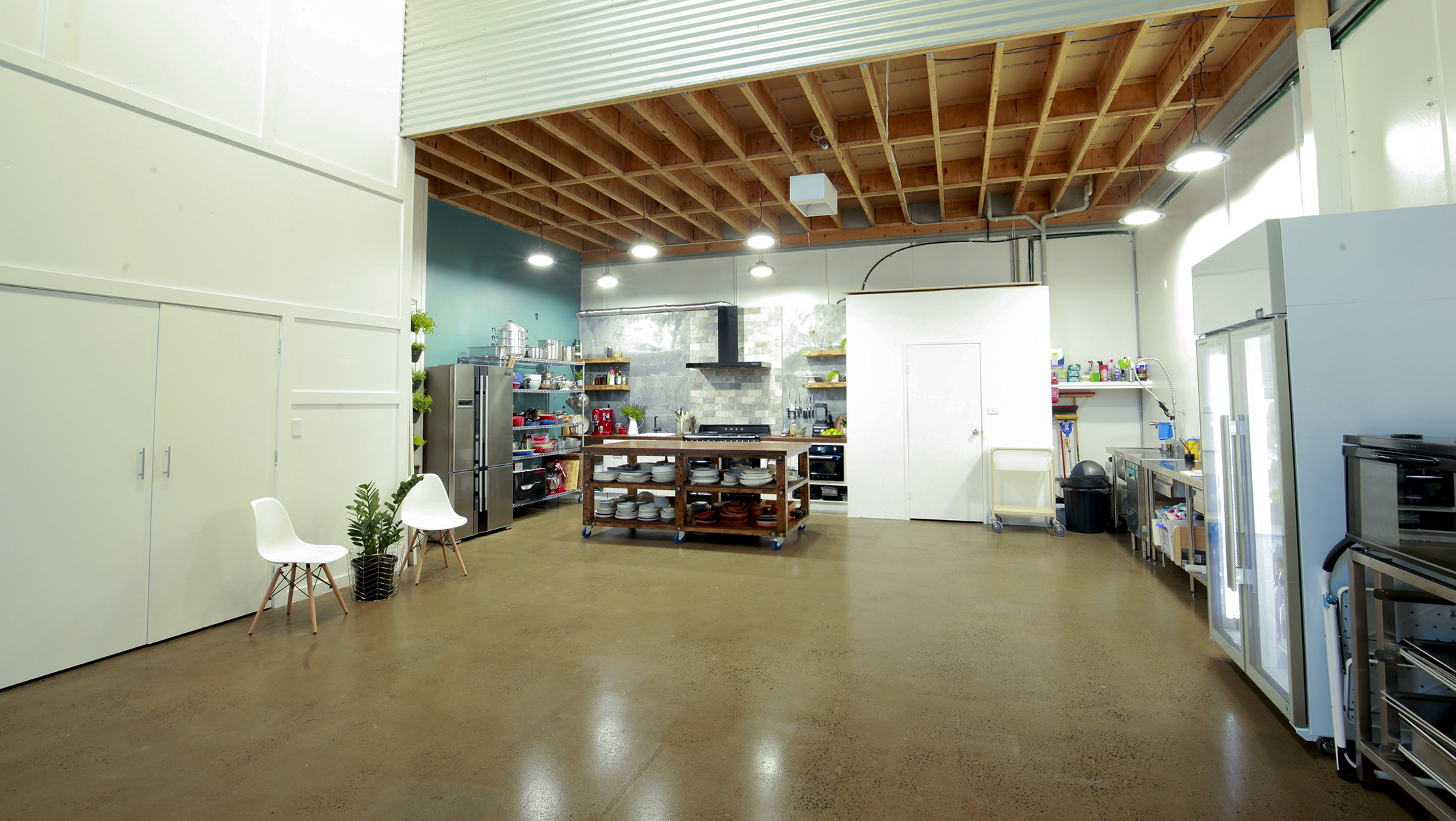 Our large naturally-lit studio has plenty of space for you and your entire team. When you need it, seating for 15 and plenty of table space can be made available. Just let us know when booking.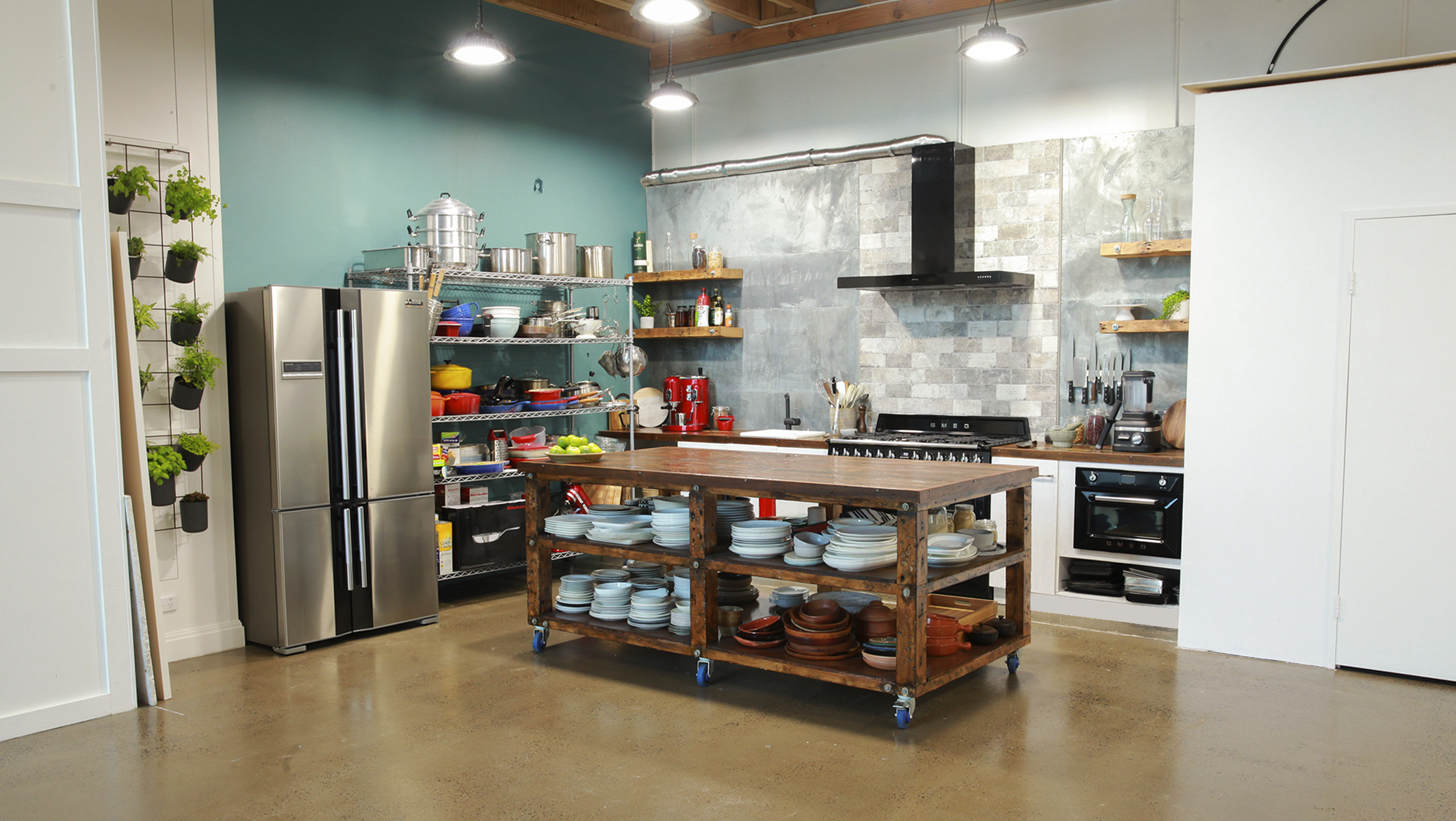 The oversized rolling island bench (2.4 x 1.2m) is built from stunning recycled Blackbutt, offsetting the antique zinc, stone tile, and limewash finishes.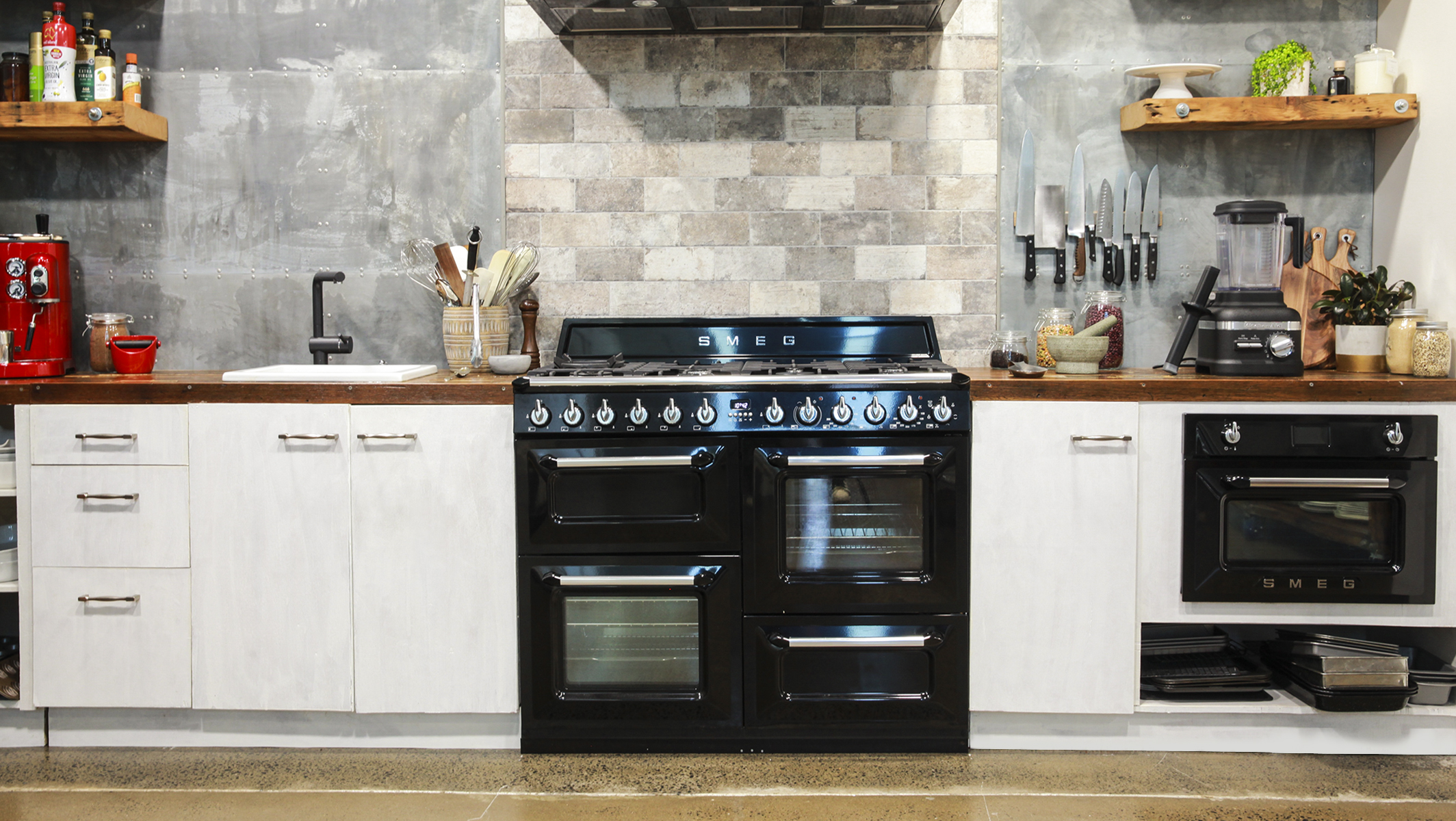 The twin-oven, seven burner SMEG freestanding cooker (Victoria aesthetic) is a standout feature that can accommodate all of your cooking needs.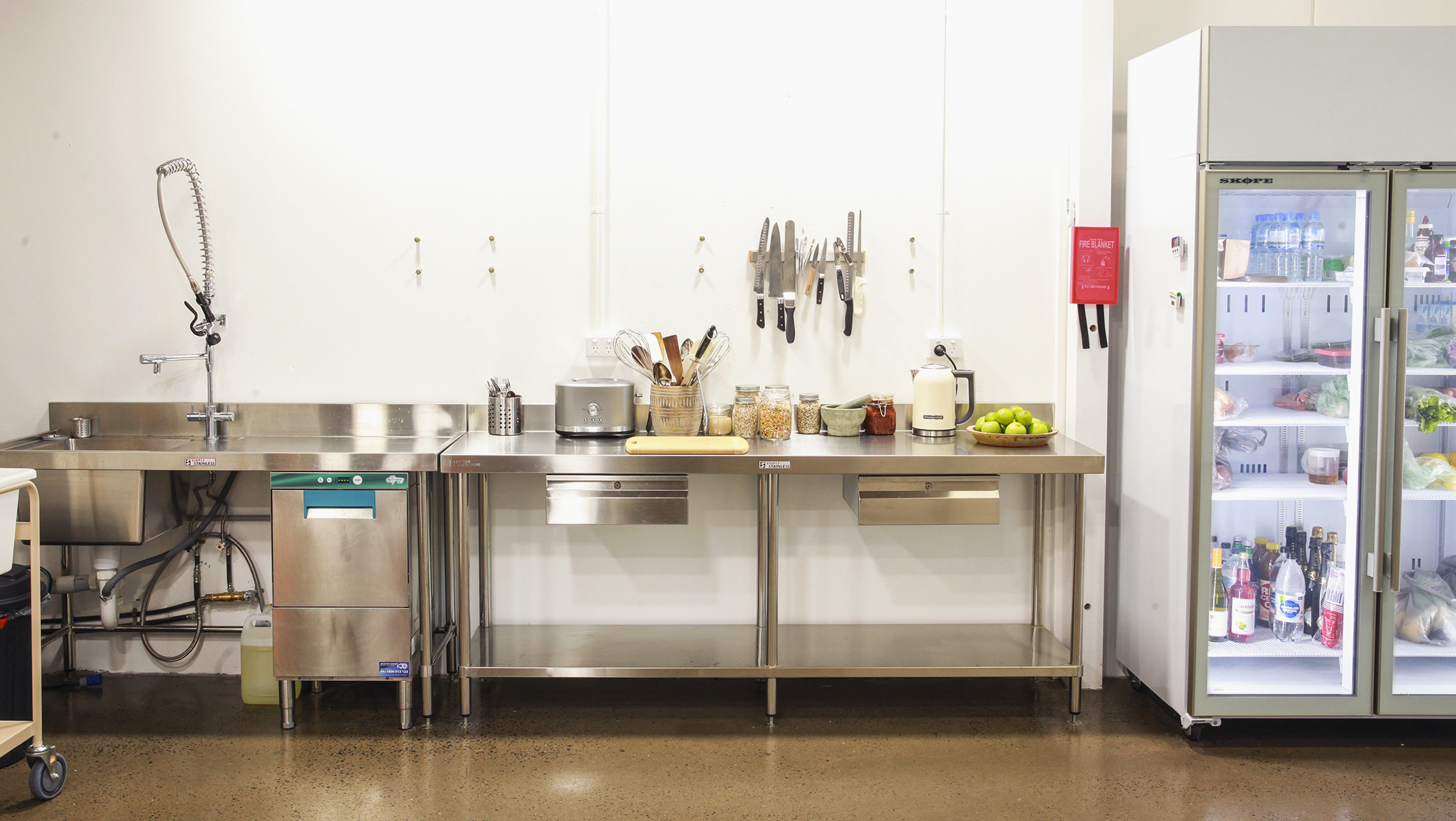 For off-camera prep, our large bench space, commercial dishwasher, freestanding fridge, pastry oven and plenty of moveable bench space mean that your prep needs are covered.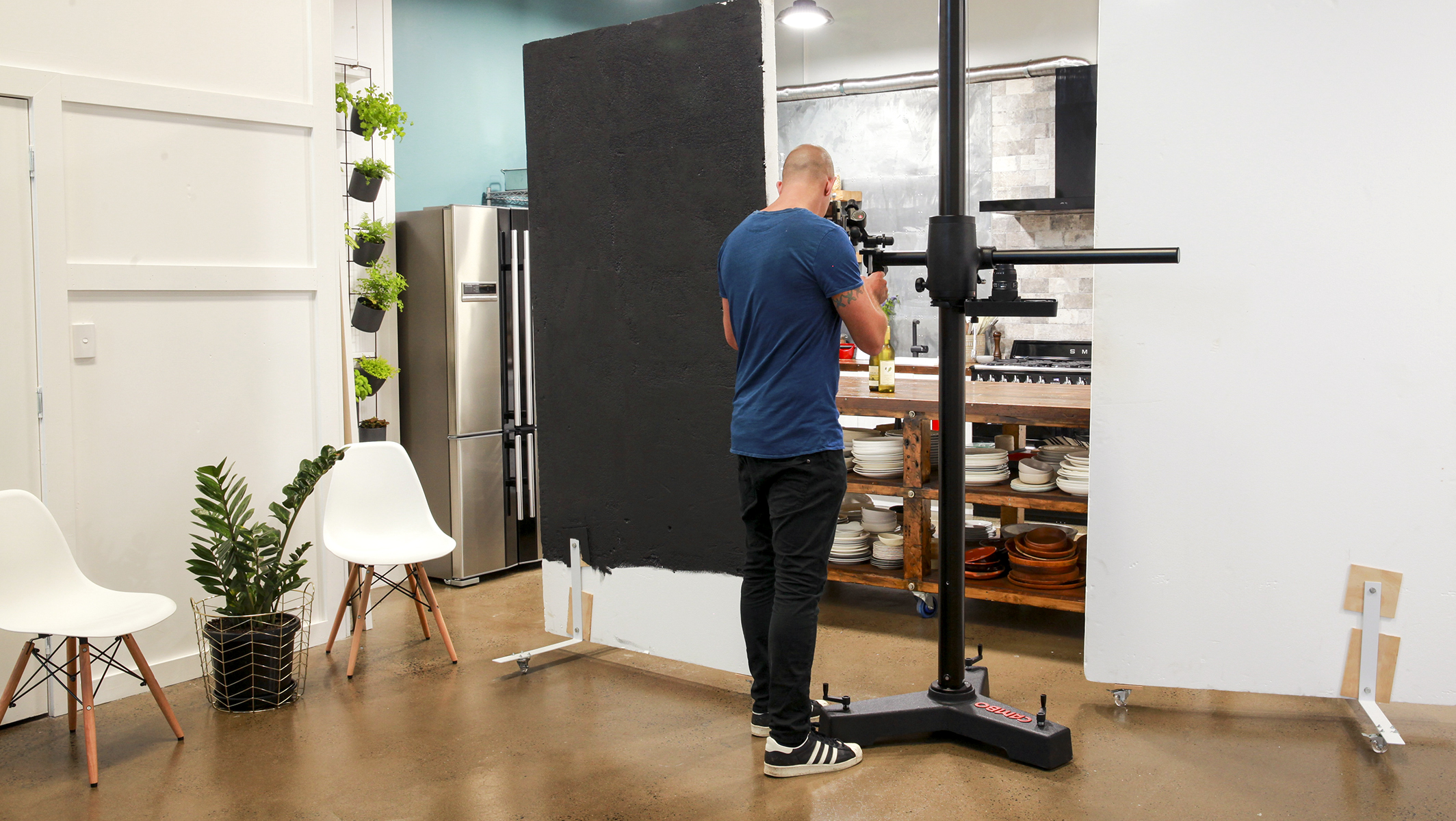 Full-size poly boards in white and negative black allow you to tailor light to your needs, while the 3 metre Cambo studio stand gives your photographer full control. You can find our full list of available camera gear here.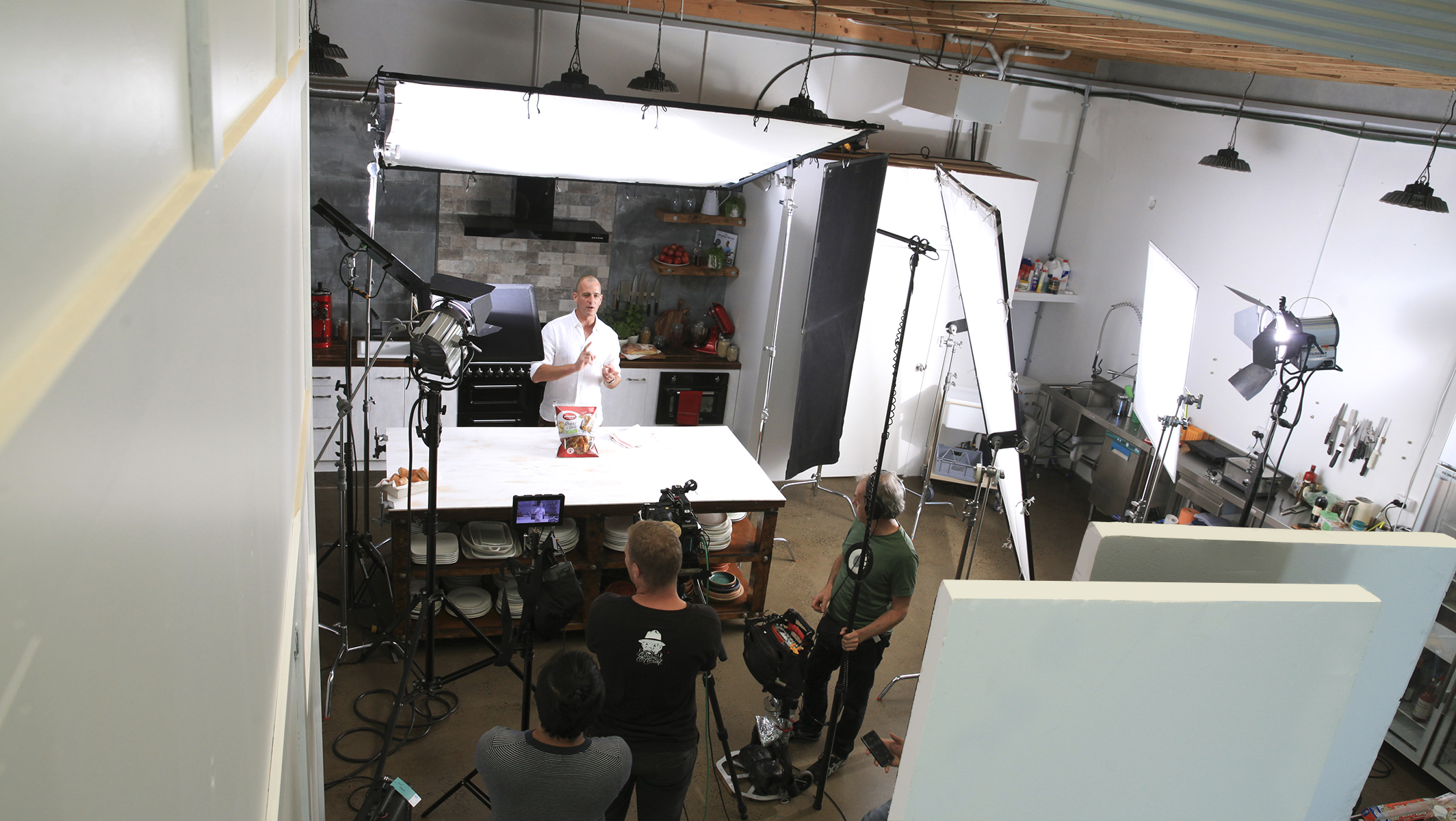 Roughcut Studio is also available to hire for film production.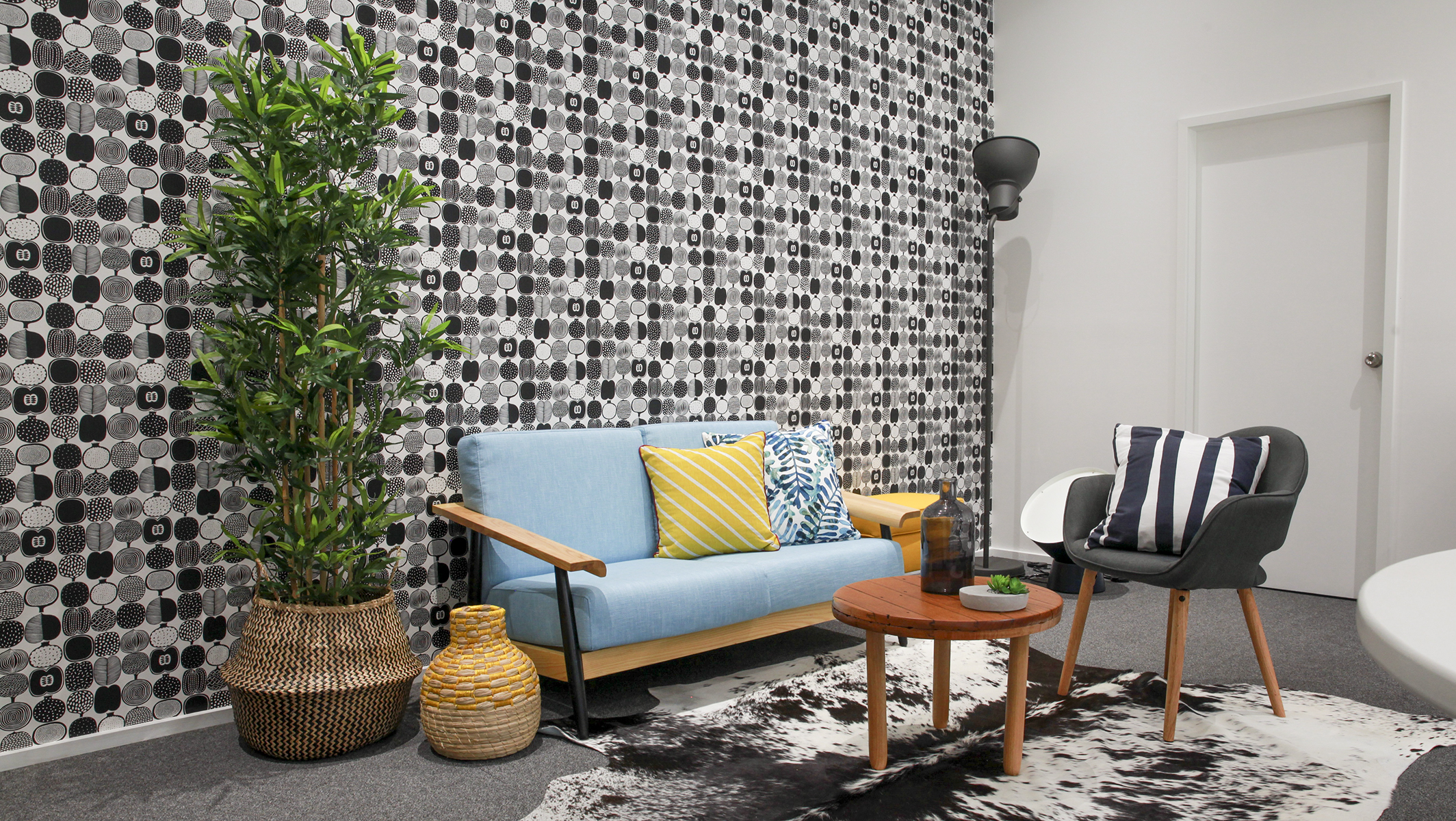 Need to meet on location? Upstairs the Roughcut lounge is fully set to take care of your needs. High-speed Wi-Fi, plenty of desk space, comfy seating, and loads of cookbooks to keep you inspired.