Share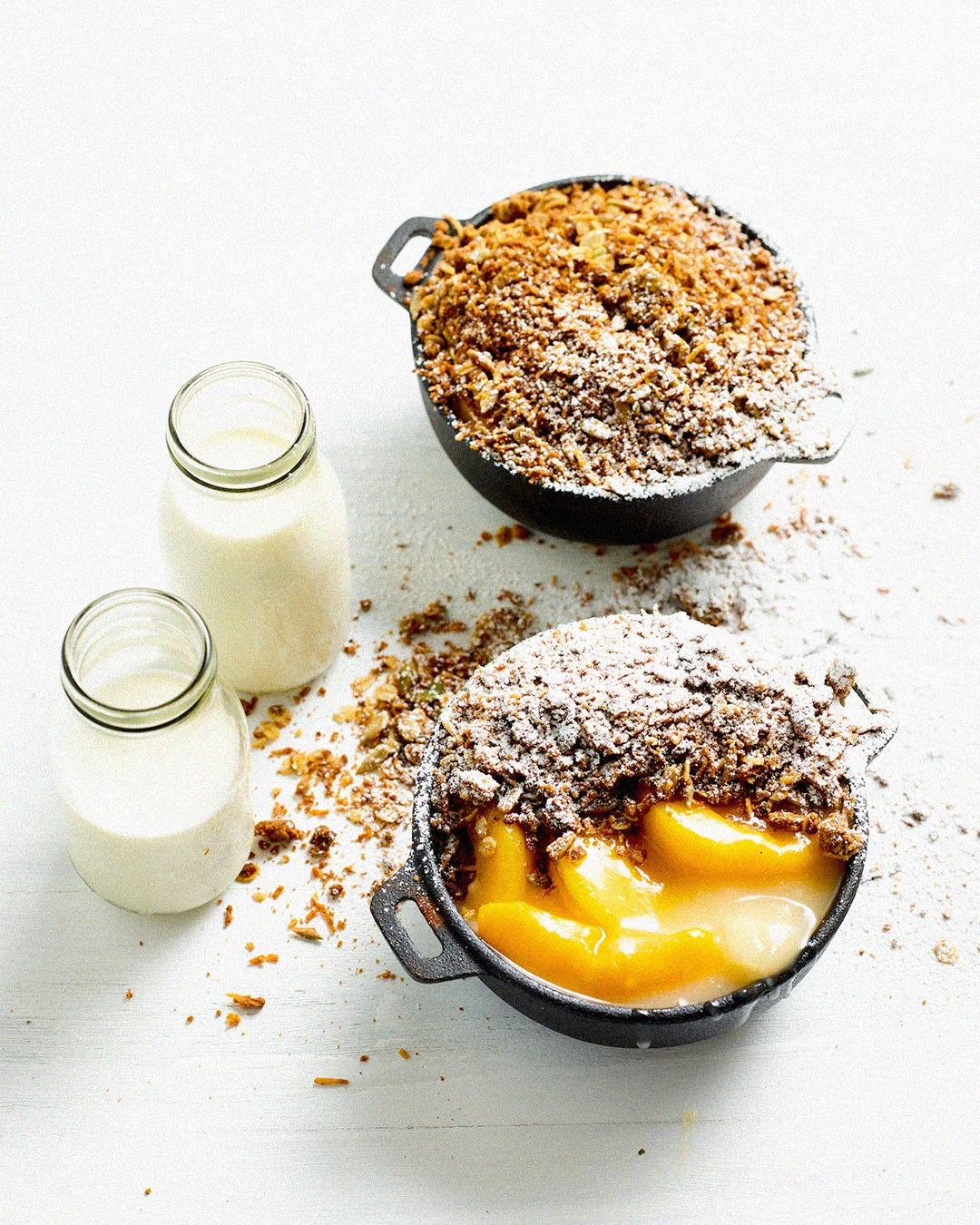 Easy Fruit Crumble

Preparation time: 10 minutes
Cooking time: 1½ hours
Serves: 10-12
INGREDIENTS
150g unsalted butter
1 cup + 1 Tbsp plain flour
1½ cups apple juice
3 cups diced fruit*
¾ cup brown sugar
1 tsp baking powder
1 tsp ground cinnamon
¼ cup rolled oats
¼ cup shredded coconut
¼ cup pepitas, chopped
¼ cup sunflower seeds, chopped
custard and raspberries,  to serve
METHOD
1 Preheat oven to 160°C. Combine 25g butter with 1 Tbsp flour in a medium saucepan and cook over a moderate heat until the mixture resembles wet sand. Pour in the apple juice and whisk until smooth. Fold in the fruit, then spoon into the bottom of a buttered 2½L baking dish.
2 Sift the remaining flour with the sugar, baking powder and cinnamon, then add the remaining butter and rub with fingertips until combined. Mix in the oats, coconut and seeds, then scatter over the fruit. Bake r 30-35 minutes, until deep golden on top and very crisp. Serve warm with custard and raspberries
*Almost any fruit can be used for crumble, including fresh apples, pears and stonefruit, or even tinned fruits drained of their juices.