Share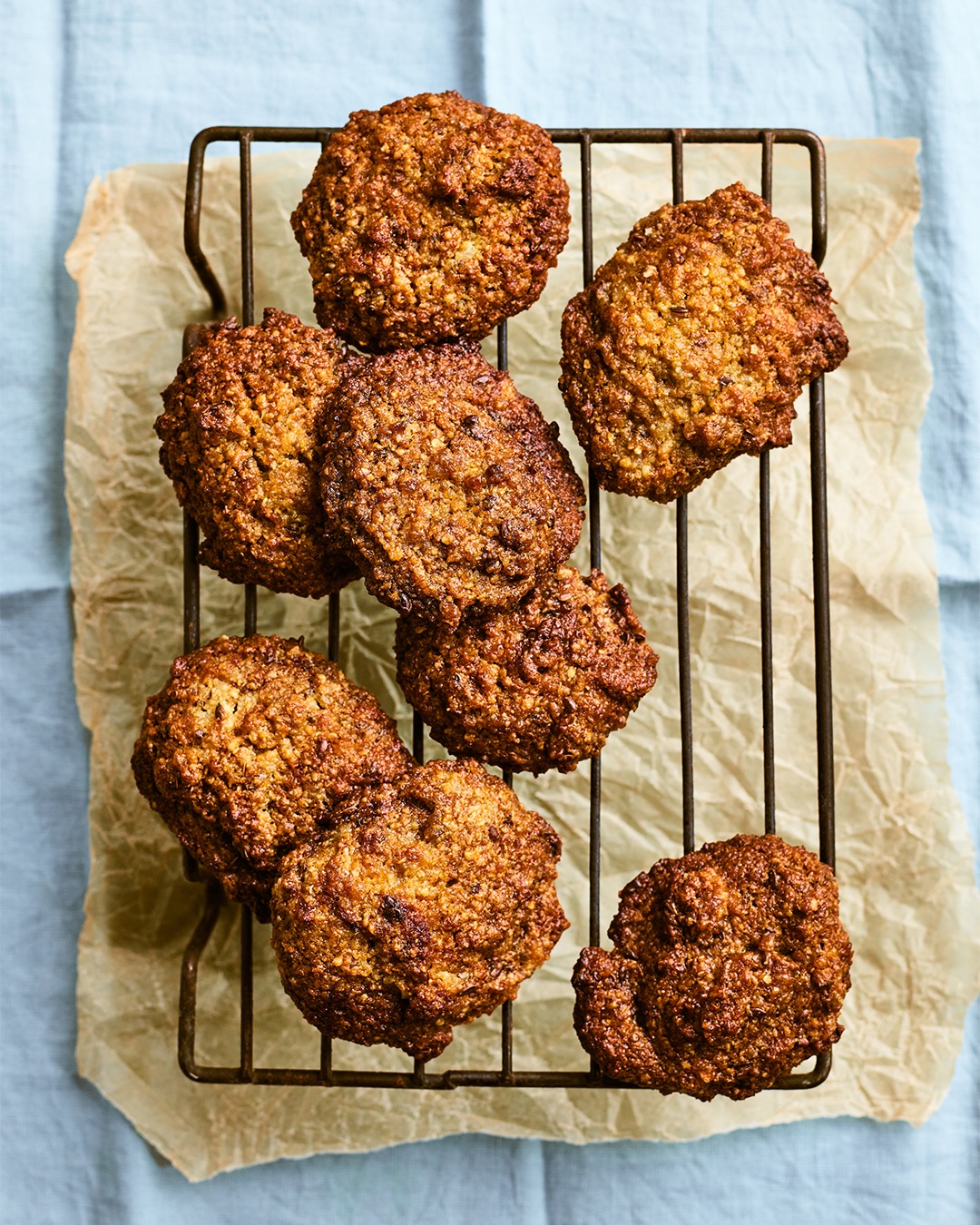 Gluten-free ANZAC Biscuits

Preparation time: 10 mins
Cooking time: 15 mins
Serves: 24
INGREDIENTS
1 cup sushi rice
2 cups coconut milk
1 cup caster sugar
1 cup quinoa flakes
1 cup desiccated coconut
¼ cup linseeds
1 cup plain gluten-free flour
150g unsalted butter
½ cup golden syrup
2 Tbsp molasses
1 tsp bicarbonate of soda
2 Tbsp boiling water
METHOD
1 Preheat oven to 160°C. Combine the rice and coconut milk in a medium saucepan and set over a moderate heat. Simmer until craters appear, turn the heat off, fit the lid, then set aside for 30 minutes.
2 Combine the rice, sugar quinoa, coconut and linseeds in a food processor and pulse until the mixture thickens, then fold in the flour. Melt the butter, golden syrup and molasses in a small saucepan over a low heat, then fold in. Mix the bicarbonate of soda and boiling water and beat in thoroughly.
3 Place tablespoonfuls of batter onto lined oven trays leaving plenty of space to spread, then bake for 12-14 minutes, until deep-golden. Cool on a wire rack.