Share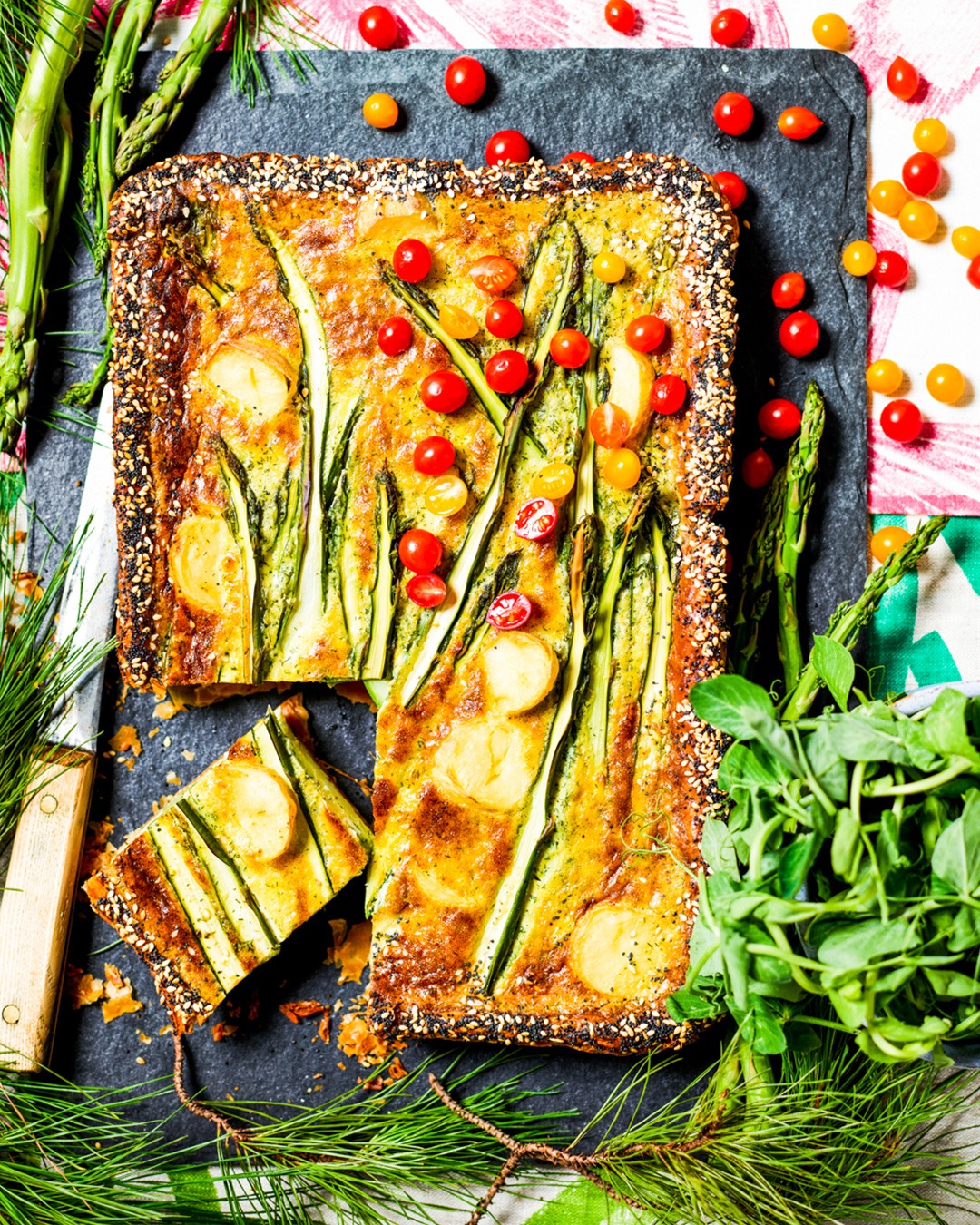 Asparagus, Baby Potato and Whipped Cheese Tart with Toasted Seeds and Milk-Poached Garlic

Preparation time: 20 minutes
Cooking time: 40 minutes
Serves: 8
16 freshly peeled cloves garlic
300ml full cream milk
8 kipfler potatoes, peeled
3 bunches asparagus, trimmed
300ml cream
5 eggs
2 egg yolks
Sea salt flakes and freshly-ground black pepper
250g best quality puff pastry
1 ½ tbsp mixed seeds, cracked
baby tomatoes to serve
METHOD
1 Preheat oven to 200°C. Combine the garlic and milk in a small saucepan and set over a moderate heat, cooking for 30 minutes until the milk is almost evaporated, set aside to cool. Steam the potatoes until tender, allow to cool, then slice in ½ cm discs. Split the asparagus spears length ways.
2 Combine the garlic mixture, cream, 4 eggs and eggs yolks in a blender, puree until smooth and season with salt and pepper.
3 Roll out the pastry to line a 22cm by 37cm tart pan, allowing the excess pastry to drape over the sides, arrange the potatoes and asparagus in the tart, then top with the garlic mixture.
4 Beat the remaining egg until smooth, then brush onto the pastry edges, then scatter with the seed mixture, bake for 40 minutes until the pastry is deep golden. Serve with baby tomatoes.