Share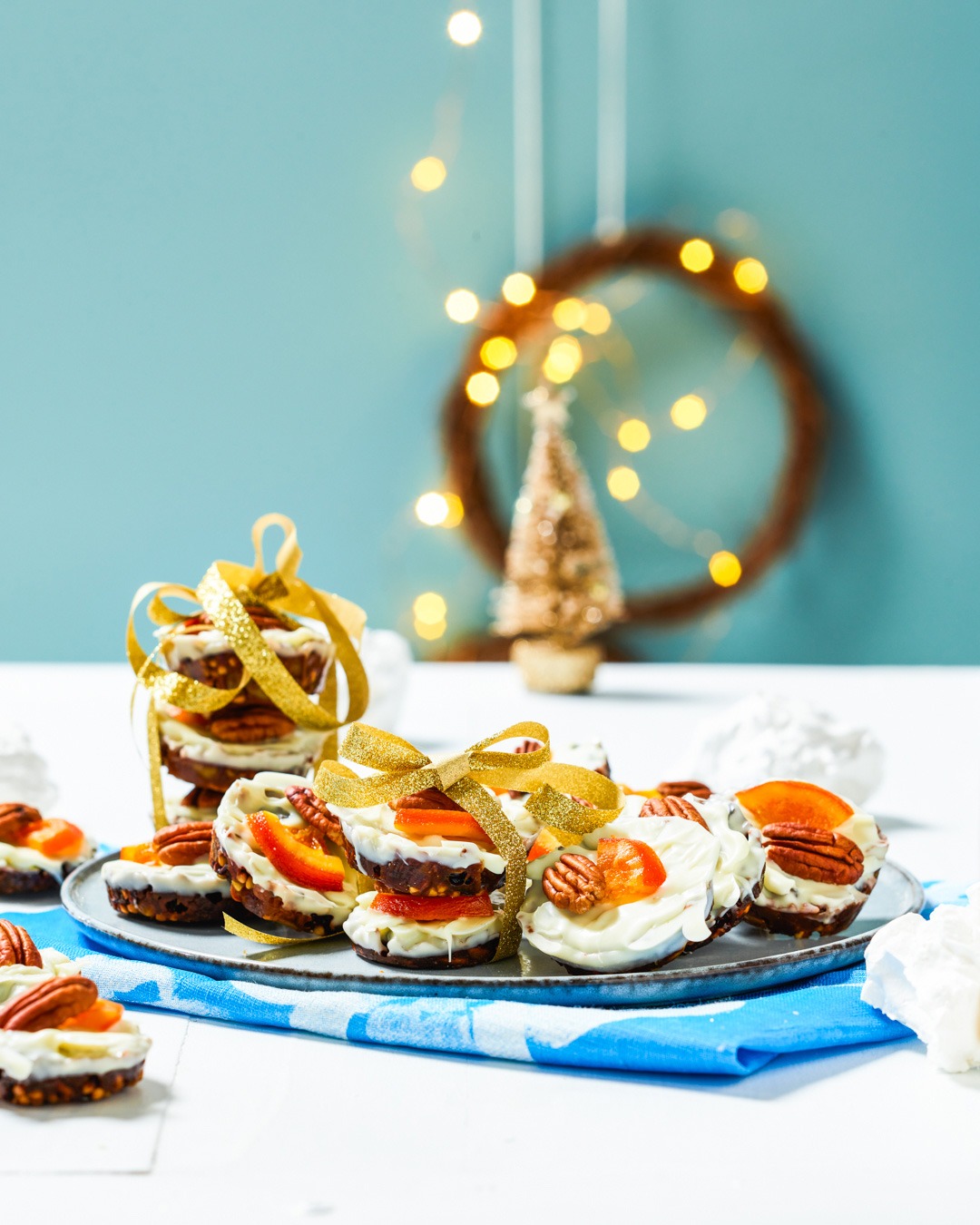 Double-Sided Pecan and Citron Florentines

Preparation time: 20 minutes
Cooking time: 15 minutes
Makes: 36
¾ cup golden raisins
2 cups puffed buckwheat
½ cup pumpkin seeds
½ cup red glace cherries, halved
¼ cocoa nibs
½ cup shredded coconut
395g can sweetened condensed milk
200g white chocolate (70% cocoa), melted
1 cup whole pecans, lightly toasted
100g candied orange, cut into pieces
METHOD
1 Preheat oven to 180°C, combine raisins, buckwheat, pumpkin seeds, cherries and cocoa nibs in a large bowl and mix well. Add the sweetened condensed milk and stir again.
2 Spoon a Tbsp amount into 36 ½-cup muffin moulds lined with non-stick patty pans. Bake for 10 to 12 minutes until beginning to caramelise, then cool completely on a wire rack.
3 Remove from the patty pans and spread chocolate over one side, then decorate each with a pecan and pieces of candied orange. Set aside until chocolate is firm.