Share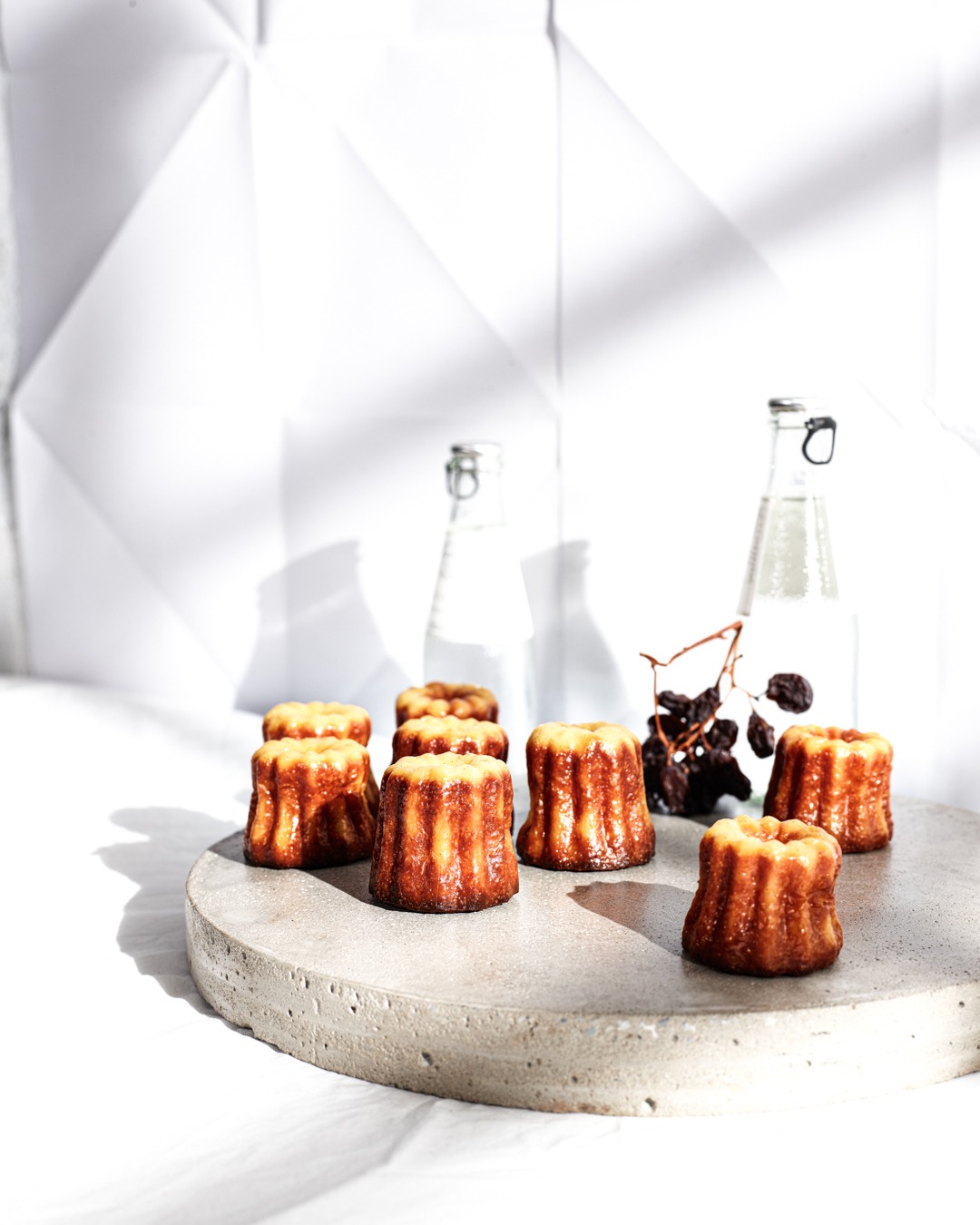 Canelé

Preparation time: 5 minutes
Cooking time: 40 minutes
Makes: 12
500ml milk
50g butter
2 eggs
2 egg yolks
200g caster sugar
1 Tbsp rum
2 tsp vanilla paste
100g plain flour
METHOD
1 Preheat oven to 220°C. Pour the milk and butter into a small saucepan and arm gently over a moderate heat. Meanwhile, whisk the eggs, yolks and sugar in a bowl until very light, then mix in the rum and vanilla.
2 Fold in the flour, stirring gently, then whisk in the milk mixture. Refrigerate overnight.
3 Pour the mixture into well-buttered moulds, then bake for 10 minutes. Reduce the heat to 175°C and bake for a further 35 minutes. Stand for 10 minutes before turning out.