Share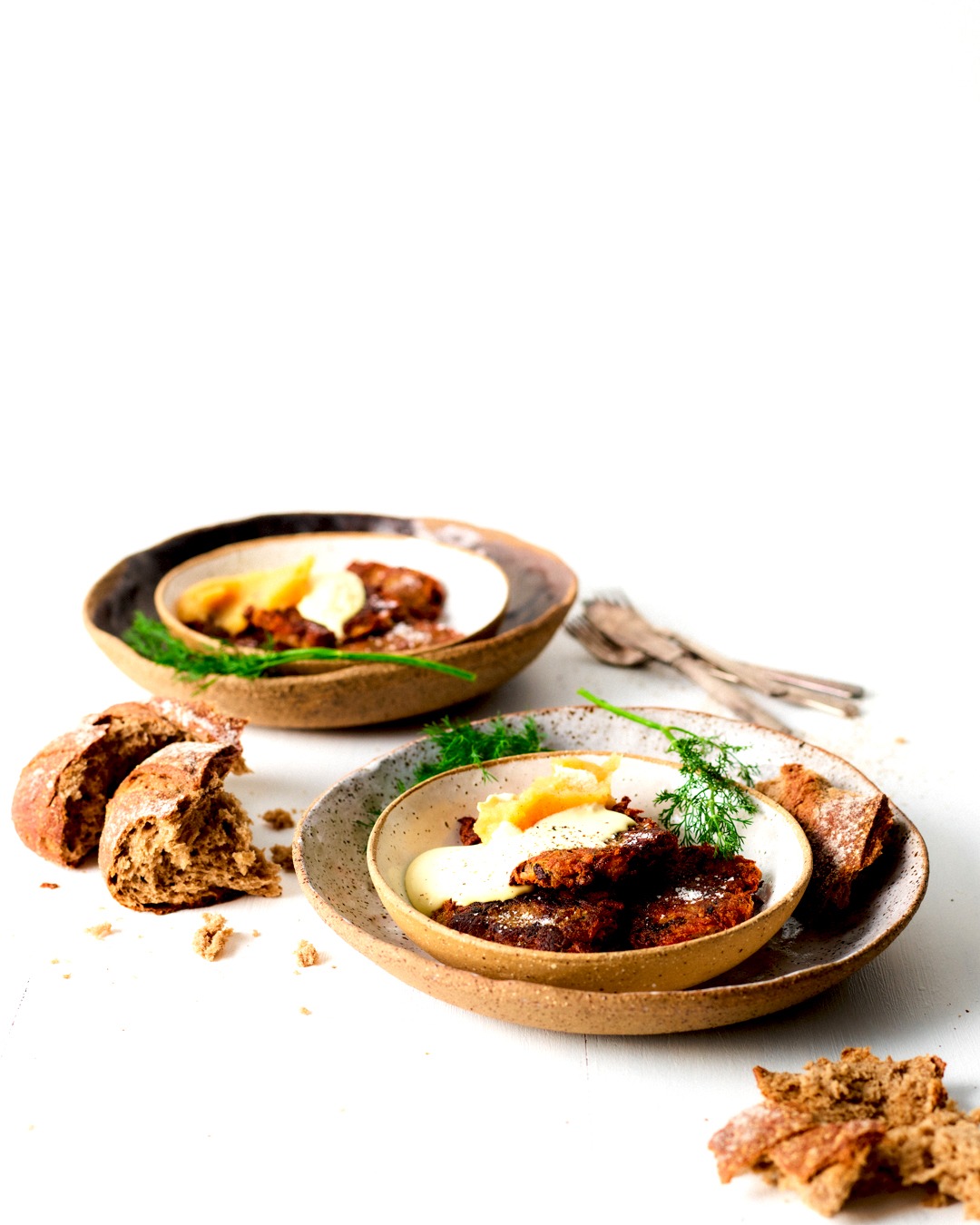 Chanukah - Potato Latkes with Sour Cream and Apple Sauce

Preparation time: 20 minutes
Cooking time: 20 minutes
Serves: 4
2 brown onions, sliced
2 Tbsp extra virgin olive oil
6 cloves garlic, minced
¼ tsp caraway seeds, cracked
500g potatoes, peeled
½ cup sweet potato flour
100g ghee, melted
1 bunch dill, chopped
sea salt flakes and freshly-ground black pepper
100g chicken fat
100ml canola oil
sour cream, apple sauce and rye bread, to serve
METHOD
1 Sauté the onion in olive oil in a pan over a moderate heat for 5 minutes, until softened. Mix in the garlic and caraway seeds then cook for 2 more minutes. Set aside to cool.
2 Grate the potatoes on the coarse blade of a box grater, then squeeze to remove as much liquid as possible. Mix with the onions, sweet potato flour, ghee and dill. Season with salt and pepper.
3 Form into 16 flat discs and fry in hot (180°C) chicken fat and canola oil for 6 minutes, turning several times, until golden and crisp. Drain on kitchen paper. Serve with sour cream, apple sauce and rye bread.