Share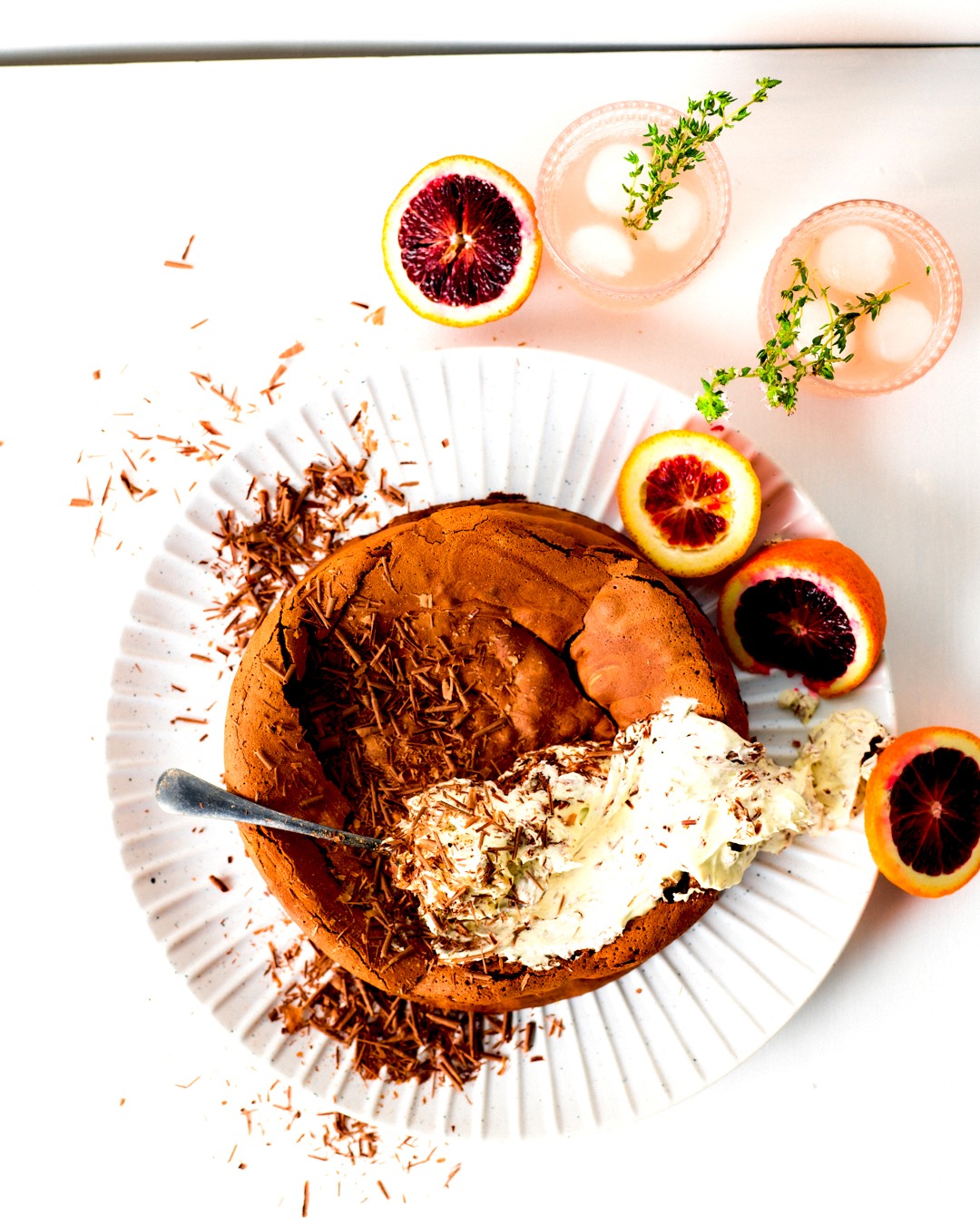 Chanukah - Sunken Chocolate Cake

Preparation time: 20 minutes
Cooking time: 45 minutes
Serves: 10
350g dark chocolate (70% cocoa), chopped
¼ cup extra virgin olive oil
125g unsalted butter, at room temperature
6 eggs
¼ cup cocoa powder, sifted
2 tsp vanilla paste
1 cup caster sugar
250g mascarpone
300ml thickened cream
½ tsp cream of tartar
125g icing sugar
chocolate shavings, to decorate
METHOD
1 Preheat oven to 180°C. Combine the chocolate, oil and butter in a heatproof bowl and set over a saucepan of barely-simmering water until just melted. Set aside to cool slightly.
2 Separate 4 eggs, then mix the remaining eggs with the yolks. Add the cocoa, vanilla and ¼ cup sugar and whisk until very light and foamy. Meanwhile, put the whites and cream of tartar in the bowl of an electric mixer and beat with the whisk attachment on medium speed until foamy. Add ½ cup sugar 1 Tbsp at a time, beating until thick and glossy.
3 Fold yolk mixture into the chocolate mixture, then gently mix in half the meringue. Once smooth, fold in the remaining meringue. Spoon into a lined 22cm cake tin and bake for 40-45 minutes, until puffed and cracking. Allow to cool completely in the tin.
4 Whip the mascarpone, cream and icing sugar until soft peaks form and dollop on top. Decorate with chocolate shavings.