Share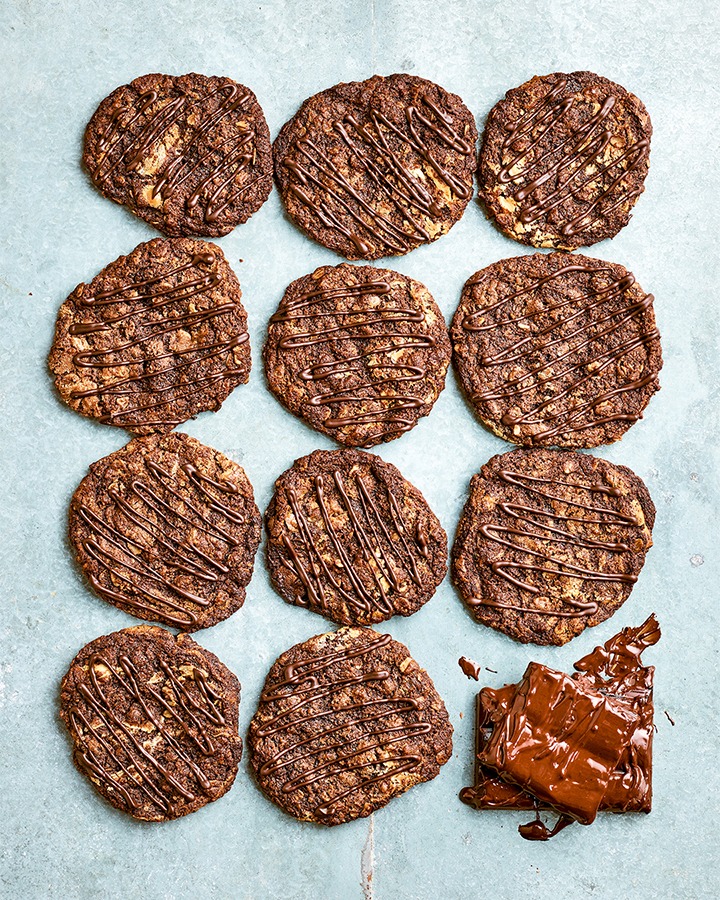 Double Chocolate ANZAC Biscuits

Preparation time: 10 mins
Cooking time: 15 mins
Serves: 24
INGREDIENTS
1 cup plain flour
½ cup brown sugar
¼ cup caster sugar
¼ cup cocoa, sifted
1 cup desiccated coconut
1 cup rolled oats
125g unsalted butter
¼ cup golden syrup
1 tsp bicarbonate of soda
2 Tbsp boiling water
125g white chocolate chips
100g dark chocolate, melted
METHOD
1 Preheat oven to 160°C. Combine the flour, sugars, cocoa, coconut and oats in a large bowl and mix well. Melt the butter and golden syrup gently and stir in. Add the bicarbonate of soda to the boiling water, stir well, then beat in until smooth. Fold in the white chocolate chips.
2 Place tablespoonfuls of batter onto lined oven trays leaving plenty of space to spread, then bake for 12-14 minutes, until deep-golden. Cool on a wire rack.
3 Drizzle with dark chocolate.