Share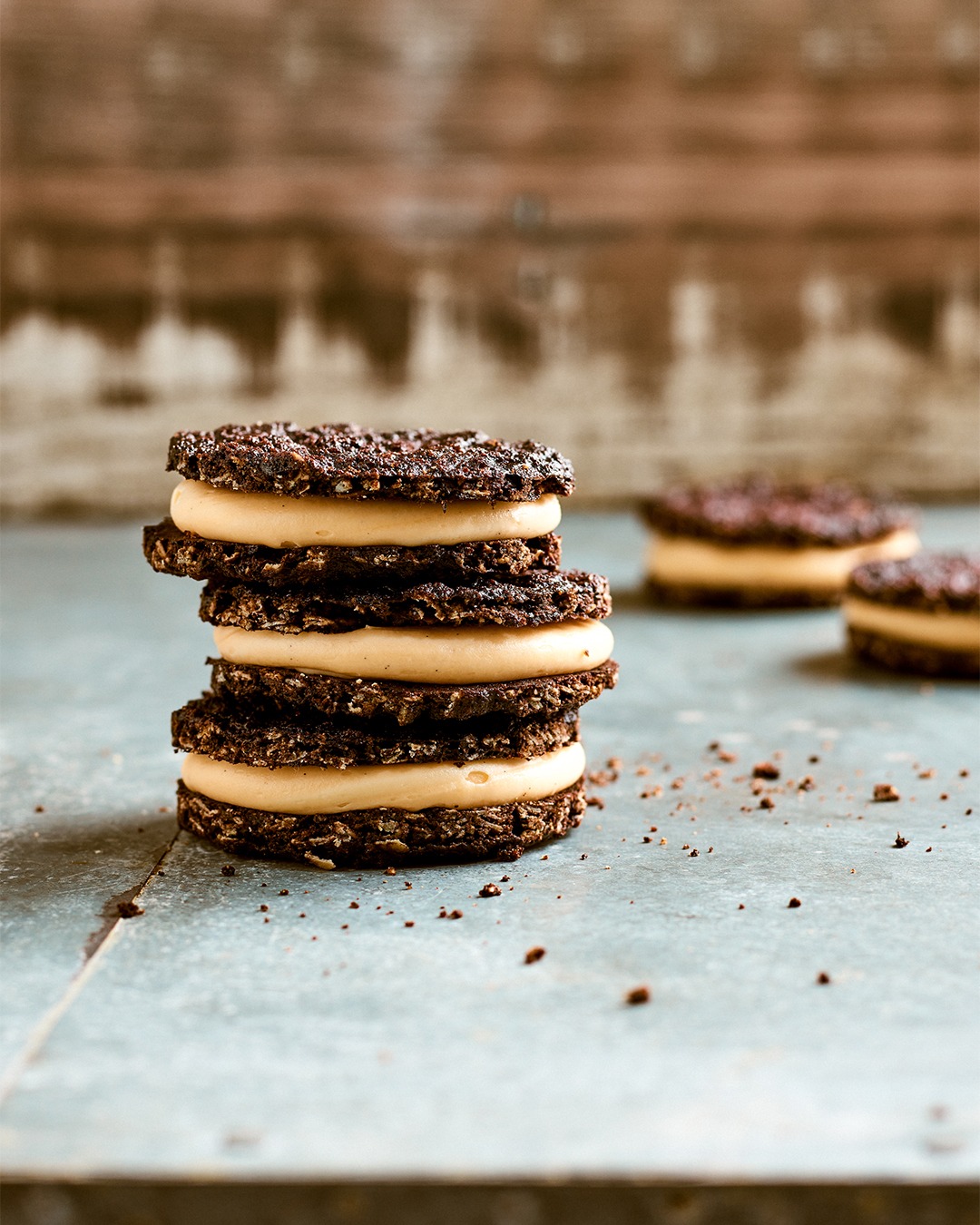 Mocha ANZAC Biscuits

Preparation time: 10 mins
Cooking time: 15 mins
Serves: 24
INGREDIENTS
1½ cup rolled oats
¾ cups plain flour
¼ cup cocoa powder, sifted
½ cup caster sugar
¼ cup dark brown sugar
3 Tbsp instant coffee powder
¾ cup desiccated coconut
125g unsalted butter
½ cup golden syrup
1 tsp bicarbonate of soda
2 Tbsp boiling water
METHOD
1 Preheat oven to 160°C. Combine the oats, flour, cocoa, sugars, coffee and coconut in a large bowl and stir to mix well. Melt the butter and golden syrup gently and stir in. Combine the bicarbonate of soda and boiling water, then beat in until smooth.
2 Place tablespoonfuls of batter onto lined oven trays leaving plenty of space to spread, then bake for 12-14 minutes, until deep-golden. Cool on a wire rack.
COOK'S NOTE: To transform these biscuits into something to really impress, sandwich them together with a simple cream cheese frosting flavoured with Grand Marnier. Simply beat 100g cream cheese, 150g unsalted butter, 2 cups icing sugar and 1 tsp vanilla extract for 5 minutes until light. Mix in ¼ cup Grand Marnier.