Share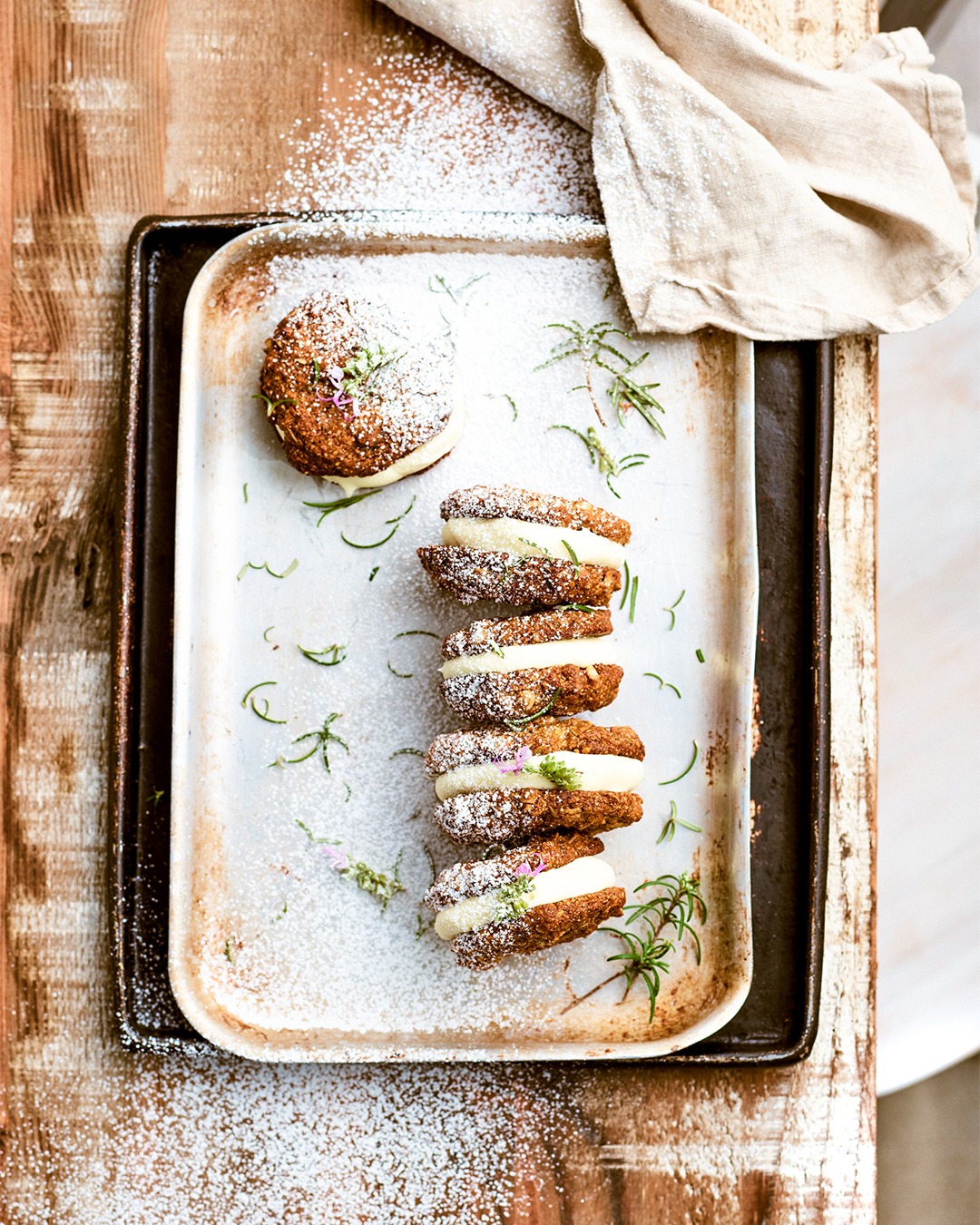 Orange, Hazelnut, Rosemary ANZAC Biscuits

Preparation time: 10 mins
Cooking time: 15 mins
Serves: 24
INGREDIENTS
1½ cups skinless hazelnuts, toasted
1 cup desiccated coconut
¾ cup caster sugar
¾ cup plain flour
finely-grated zest of oranges
4 sprigs rosemary, chopped
1½ cup rolled oats
125g unsalted butter
¾ cup golden syrup
1 tsp bicarbonate of soda
2 Tbsp boiling water
METHOD
1 Preheat oven to 160°C. Combine the hazelnuts, coconut, sugar, flour, zest and rosemary in a food processor and pulse until smooth. Transfer to a bowl and mix in the oats. Melt the bitter and golden syrup gently then stir in. Combine the bicarbonate of soda and boiling water, then mix in until smooth.
2 Place tablespoonfuls of batter onto lined oven trays leaving plenty of space to spread, then bake for 12-14 minutes, until deep-golden. Cool on a wire rack.
COOK'S NOTE: To transform these biscuits into real showstoppers, sandwich them together with a simple cream cheese frosting. Simply beat 150g cream cheese, 100g unsalted butter, 2 cups icing sugar and 1 tsp vanilla extract for 5 minutes until light.