Share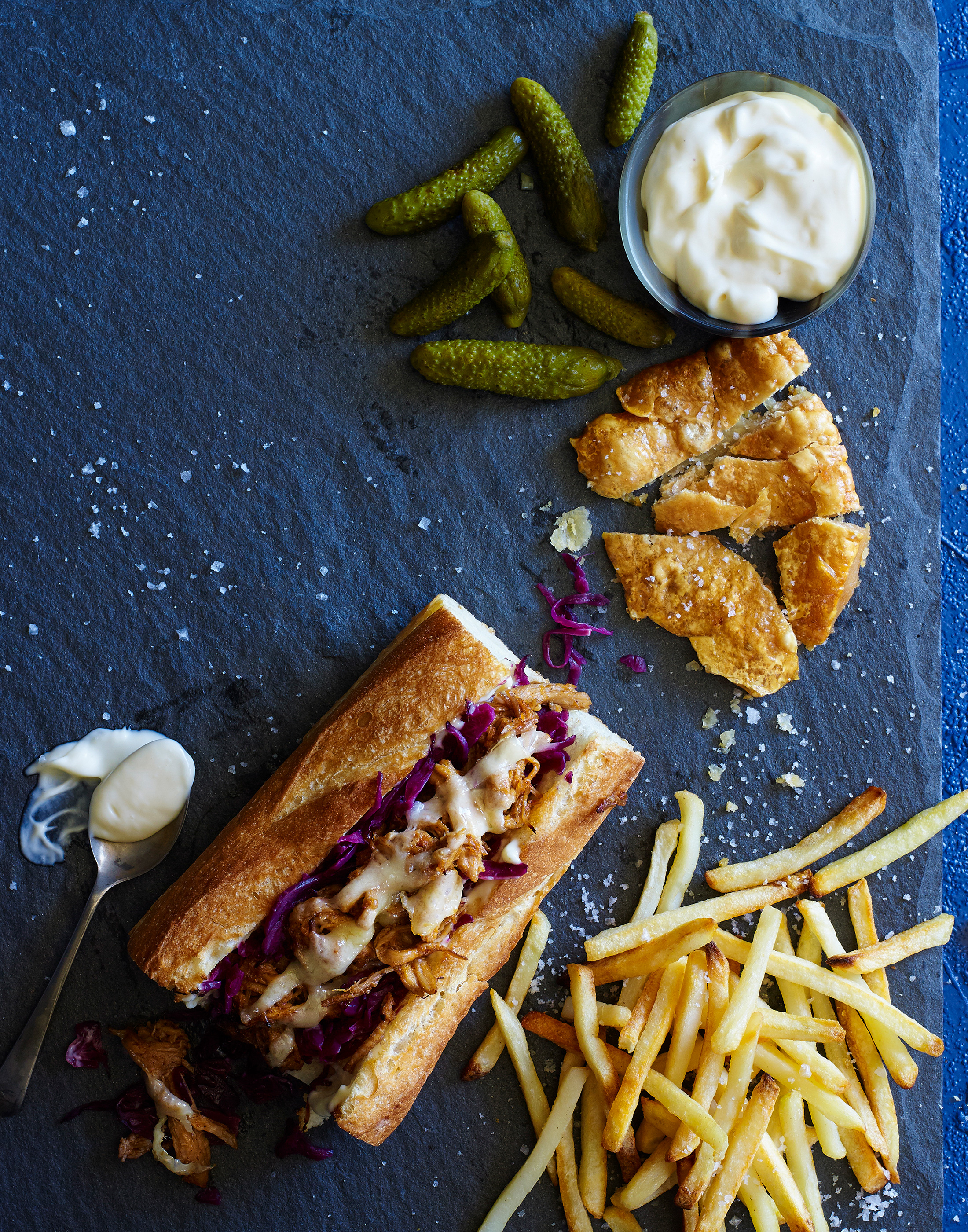 Serves 4
INGREDIENTS
 1kg boneless rolled pork shoulder
• sea salt flakes and freshly-milled
black pepper
• 2 Tbsp extra virgin olive oil
• ½ cup smoky barbecue sauce
• 2 Tbsp chipotle hot sauce
• 2 tsp fennel seeds, crushed
• 4 thick slices Gruyere cheese
• 1 sourdough baguette, cut in 4
• ½ cup aioli
• 2 cups red sauerkraut
• 4 kosher pickles, sliced
• shoestring fries and aioli, to serve
METHOD
1 Preheat oven to 220°C. Score the pork skin then pat dry. Rub with salt, drizzle with oil, then arrange in an oven tray. Bake for 25 minutes, then reduce heat to 150°C and continue baking for 3 hours. Set aside to rest.
2 Remove the crackle and set aside. Shred the meat and combine with the barbecue sauce, hot sauce and fennel seeds. Form four generous piles and top each with cheese, then bake for 3 minutes until melted.
3 Spread the baguette with aioli, then top with sauerkraut. Arrange a pile of pulled pork on top of each, then finish with pickles. Serve with crackle, shoestring fries and ketchup.