Share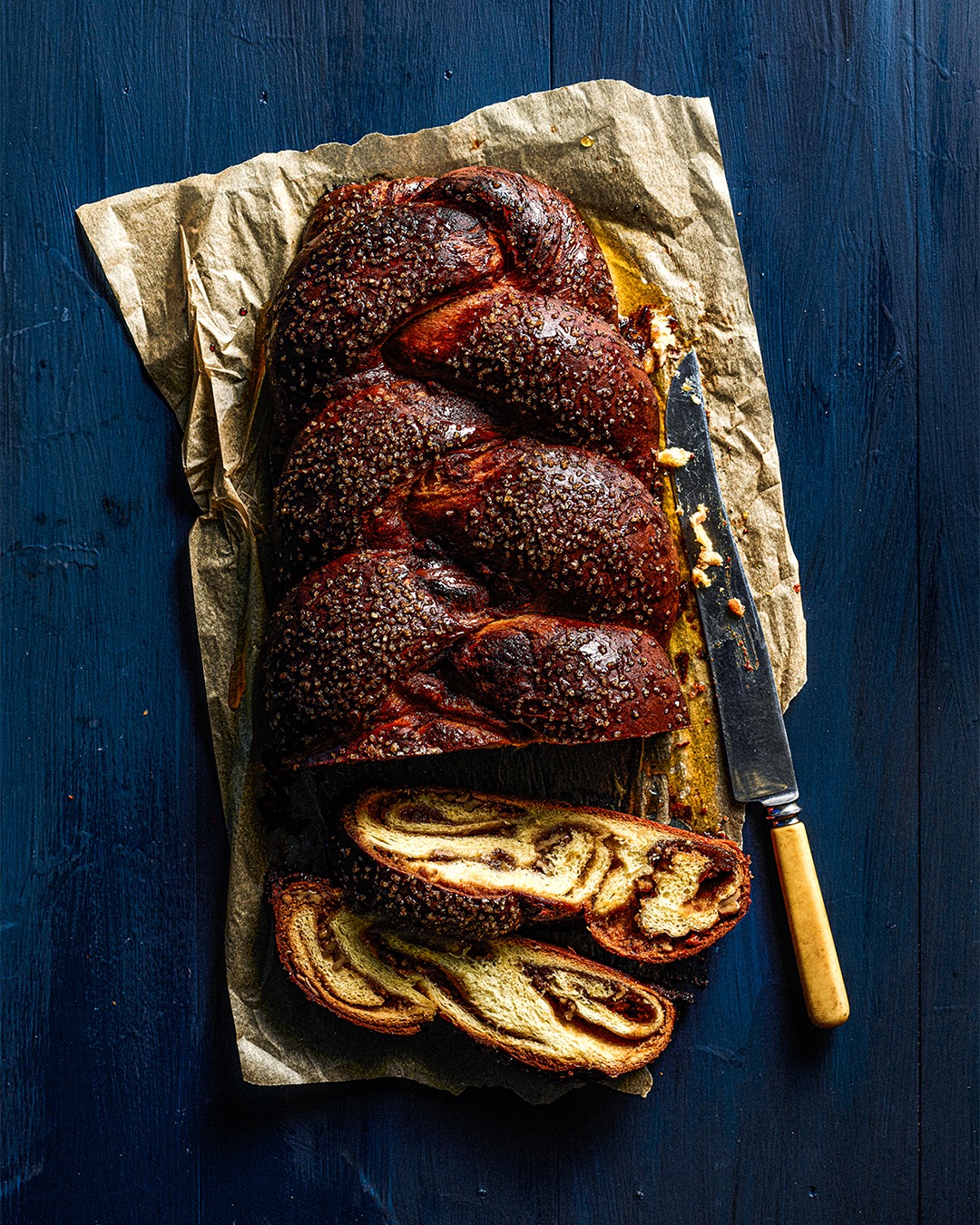 Tahini, Orange, Walnut Babka Braid

Preparation time: 20 mins + rising time
Cooking time: 40 mins
Makes: 1 loaf
INGREDIENTS
1 quantity Basic Rich Babka Dough
80g unsalted butter, melted
150g brown sugar
75g honey
1 tsp natural vanilla extract
finely-grated zest and juice of 3 oranges
150g unhulled tahini
125g halva, crumbled
85g walnuts, chopped
1 egg, beaten
110g caster sugar
METHOD
1 Preheat oven to 200°C. Roll out the dough to make a rectangle 45cm x 25cm. Whisk the butter, brown sugar, honey, vanilla, zest and tahini to make a smooth paste, then spread on top of the dough. Scatter with halva and walnuts.
2 Use a sharp knife to divide into three strips lengthways, then roll each up, starting at the long end, to form three logs. Lay the logs facing towards you, with the far ends joined and the near ends separated, then use a sharp knife to make a shallow incision into each. Braid gently. Transfer to a lined oven tray and cover loosely with cling film. Set aside for 1 hour to rise.
3 Brush with beaten egg, then bake for 10 minutes, misting with a little water. Reduce the heat to 180°C and bake for a further 30 minutes. Meanwhile, combine the orange juice and caster sugar and boil rapidly in a small saucepan until syrupy. Brush onto the braid as soon as it comes out of the oven then allow to cool on a wire rack.