Share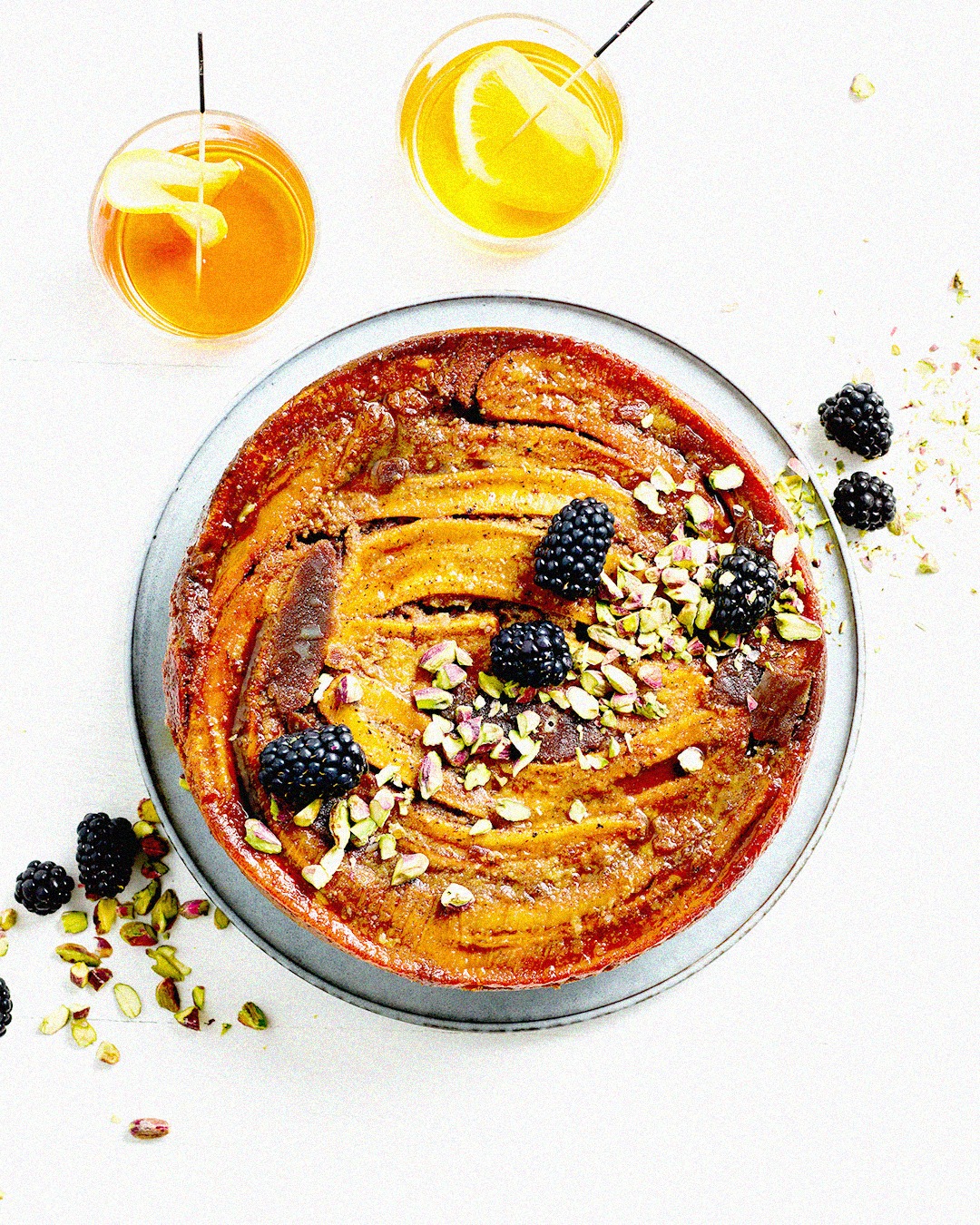 Upside Down Banana Cake

Preparation time: 10 minutes
Cooking time: 1 hour
Serves: 10-12
INGREDIENTS
250g unsalted butter
180g dark brown sugar
2 tsp natural vanilla paste
4 ripe bananas, halved lengthways
250g caster sugar
3 eggs
2 egg yolks
125g self-raising flour
125g green banana flour
1 tsp baking powder
2 tsp ground cinnamon
½ tsp ground nutmeg
300g Greek yoghurt
30ml thickened cream
1 cup dried banana chips, crumbled
METHOD
1 Preheat oven to 180°C. Combine 80g butter, brown sugar and 1 tsp vanilla in a medium saucepan over a moderate heat and cook until a medium-brown caramel forms. Pour into the bottom of a lined 22cm cake tin, then top with sliced bananas, cut side down.
2 Beat the remaining butter and caster sugar until very light, then beat in the eggs one at a time. Sift the flours, baking powder and spices together, then fold in, alternating with the yoghurt. Spoon on top of the bananas, then bake for 40-45 minutes, until a skewer can be inserted and removed cleanly. Invert, then cool on a wire rack.
3 Whip the cream to stiff peaks, mix in the banana chips, then serve with the cake.