Share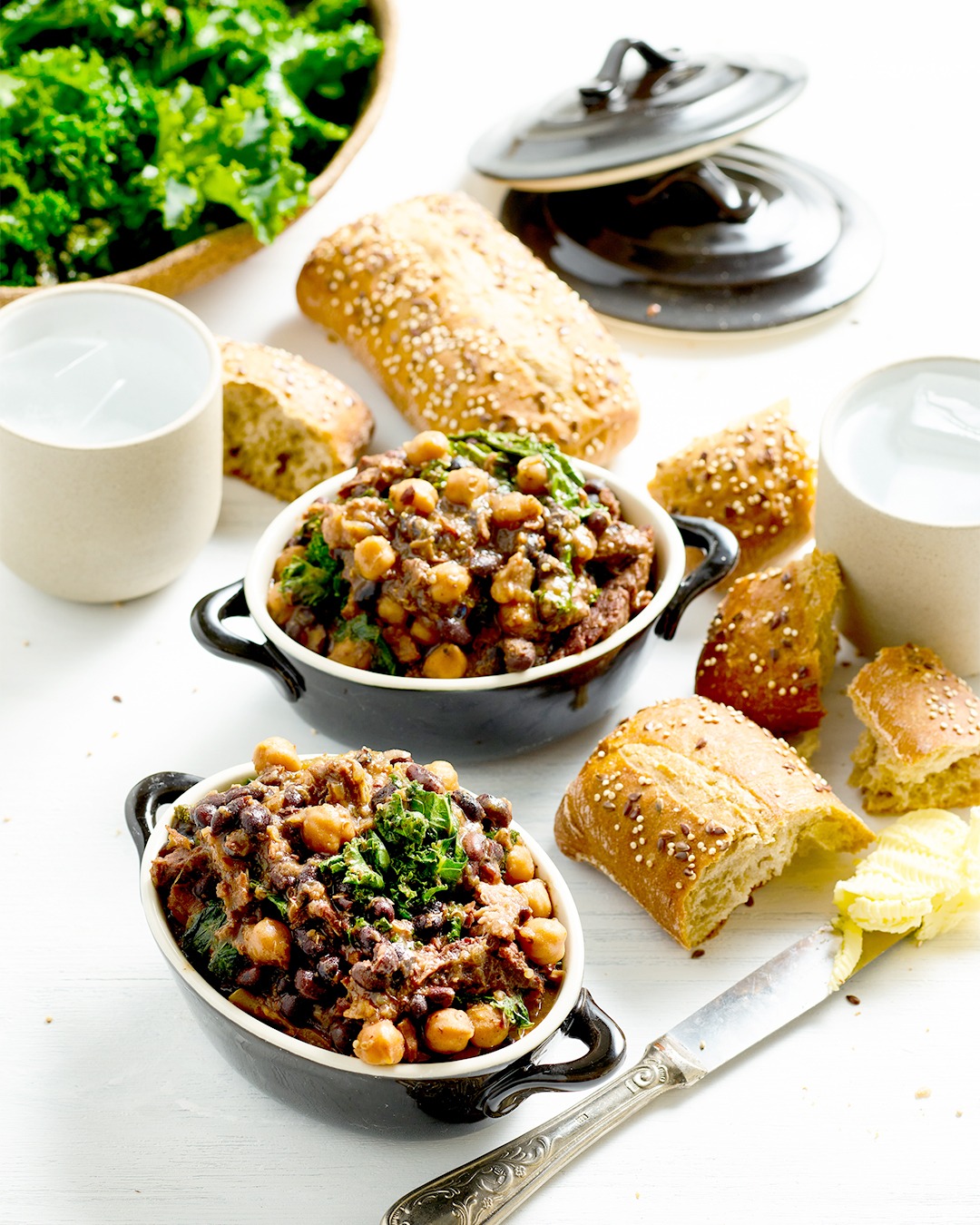 Beef and Chickpea Bourguignon

Preparation time: 20 minutes
Cooking time: 3 hours
Makes: 4-6
INGREDIENTS
1 cup dried chickpeas
250g gravy beef, diced
2 Tbsp extra virgin olive oil
2 brown onions, finely diced
2 sticks celery, finely diced
12 cloves garlic, minced
500ml red wine*
500ml beef stock
4 dried bay leaves, crumbled
1 tsp celery seeds
2 tsp sweet paprika
1 Tbsp unsalted butter, softened
1 Tbsp plain flour
salt and freshly ground black pepper
4 cups Tuscan kale leaves, shredded
METHOD
1 Rinse the chickpeas well, the soak in cold water overnight. Toss the beef in half the extra virgin olive oil, then sear in a large heavy-based saucepan over a high heat for 5 minutes, until browned. Set aside.
2 Add the remaining extra virgin olive oil to the saucepan, then sauté the onions, celery and garlic for 3 minutes. Return the beef, then add the wine, stock, bay leaves, celery seeds and paprika. Simmer for 1½ hours, then add the chickpeas and simmer for a further hour.
3 Mix the butter and flour to a paste, whisk in and simmer to thicken the sauce, then season with salt and pepper. Fold in the Tuscan kale.
*Choose a soft (low tannin) red wine such as Merlot, Pinot Noir or Chambourcin for best results.