Share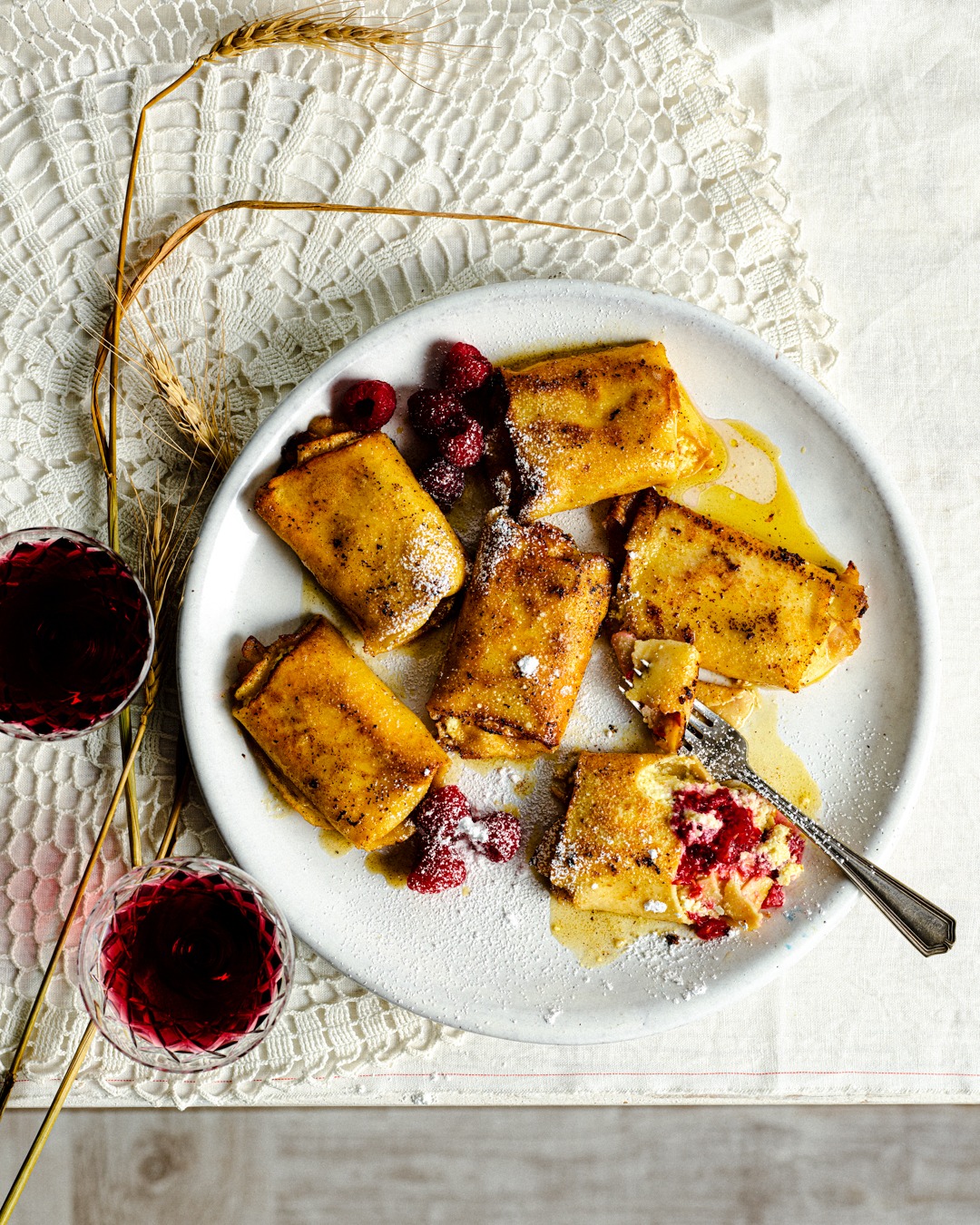 Vanilla-Raspberry Cottage Cheese Blintzes

Preparation time: 30 minutes
Cooking time: 20 minutes
Makes: 16
1 cup plain flour
¼ cup caster sugar
½ tsp baking powder
3 eggs
500g cottage cheese
seeds of 2 vanilla beans
finely-grated zest of 2 lemons
100g butter + 1 Tbsp melted
2 cup raspberries
raspberries, cream and mint, to garnish
METHOD
1 Combine the flour, 1 tsp caster sugar, baking powder, 2 eggs and 1 cup water in a bowl and whisk until smooth. Strain though a fine sieve and stand for 1 hour. Cook as 12 fine crepes in a large non-stick frying pan, for 2 minutes each side.
2 Whisk the cottage cheese, remaining egg, vanilla seeds, lemon zest and melted butter in a bowl until smooth, then place in a fine sieve to drain for 30 minutes. Fold in the raspberries.
4 Place a generous spoon of filling on the near edge of each crepe, fold in the side, then roll up. Fry over a low heat in the remaining butter until golden on both sides. Serve with additional raspberries, cream and mint.