Share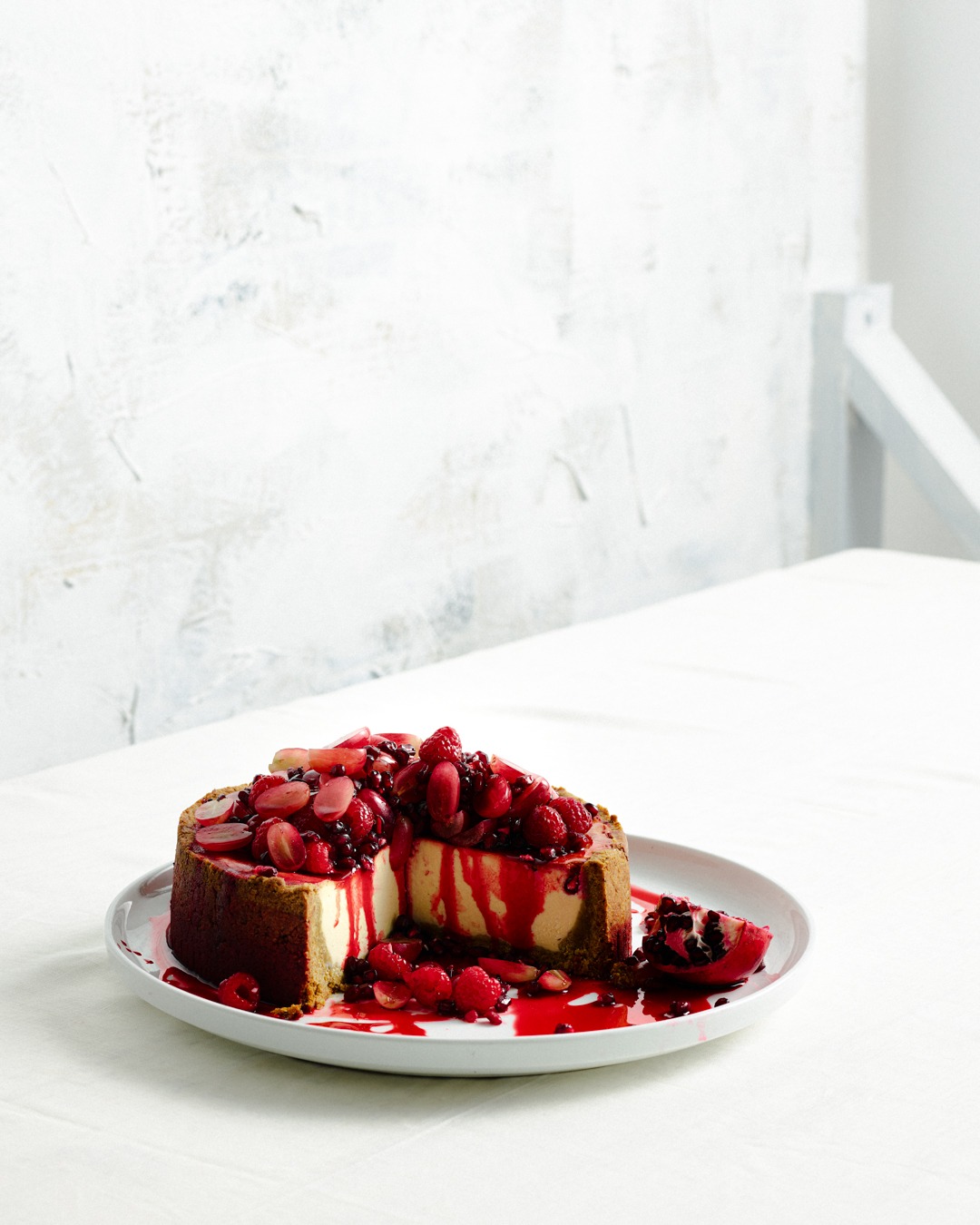 Pomegranate Cheesecake

Preparation time: 20 minutes
Cooking time: 50 minutes
Makes: 1 cake
1½ cups pistachios
½ cup pumpkinseeds
1½ cups plain flour
1 cup caster sugar
125g unsalted butter
4 egg yolks
500g cream cheese
1½ Tbsp cornflour
4 eggs
2 tsp vanilla
1 tsp rosewater
300g sour cream
1 cup pomegranate seeds
1 punnet raspberries
1 cup red grapes, halved
pomegranate syrup, to serve
METHOD
1 Preheat oven to 150°C. Combine the pistachios and pumpkinseeds in a food processor and blend until a fine crumb forms. Add the flour, ¼ cup sugar and butter, then pulse to combine. Add 2 yolks and 1 Tbsp cold water then pulse to form a dough. Press into the sides and base of a greased 22cm cake tin. Bake for 10 minutes, then set aside.
2 Combine the cream cheese, ½ cup sugar and cornflour in a food processor and puree until smooth. Add the eggs and remaining yolks, vanilla, rosewater and sour cream, then puree until smooth. Pour into the pistachio shell, then bake for 50 minutes, until just set.
3 Mix the fruit and spoon over, drizzling with the syrup to serve.