Share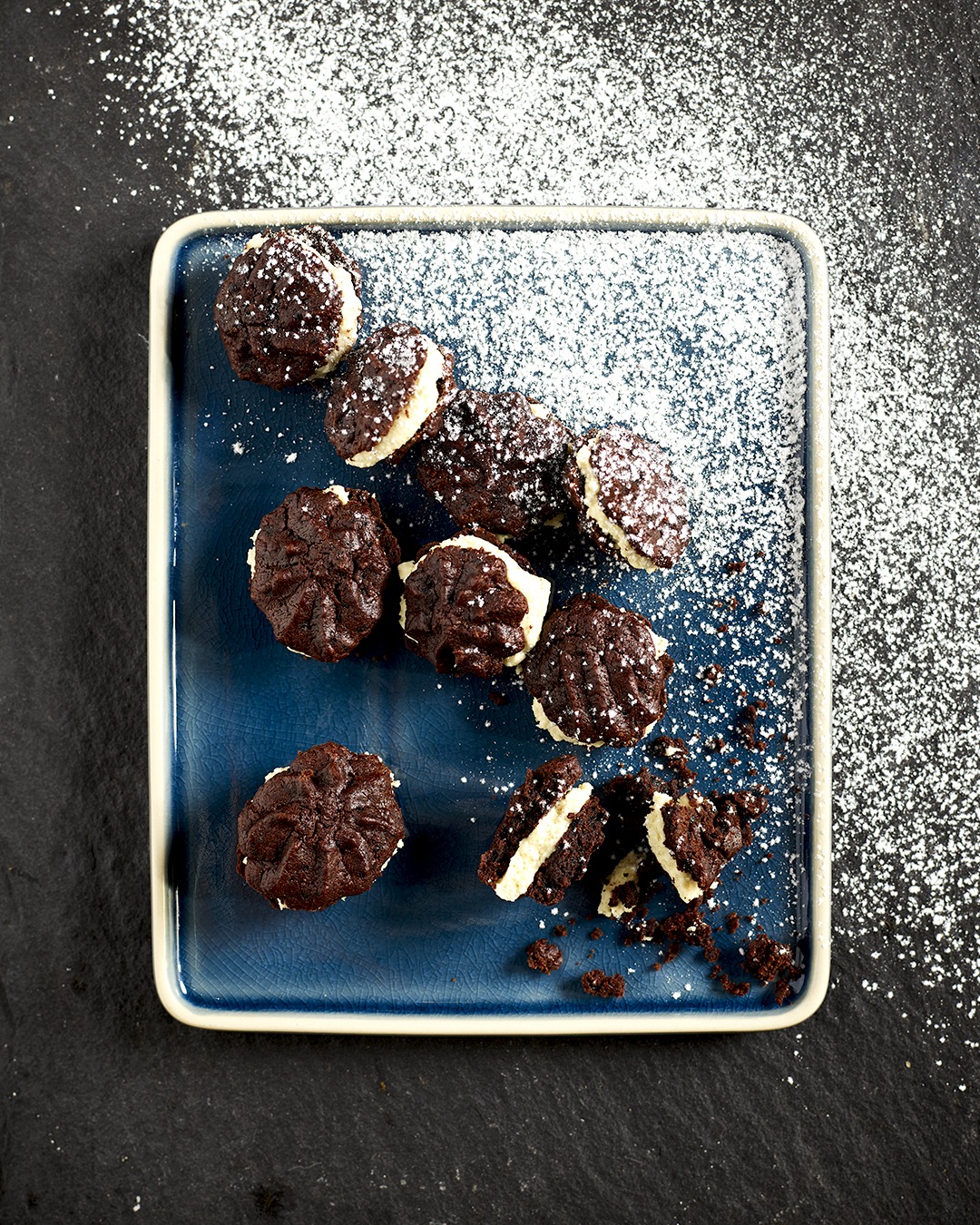 Mocha Biscuits Kisses

Preparation time: 15 mins
Cooking time: 15 mins
Serves: 4
INGREDIENTS
250g unsalted butter, at room temperature
¼ cup caster sugar
1½ tsp vanilla paste
1½ cups plain flour
¼ cup cocoa powder
¼ cup custard powder
1½ Tbsp instant coffee powder
125g white chocolate, melted and cooled
½ cup almond meal
METHOD
1 Preheat oven to 180°C. Combine butter, sugar and vanilla in the bowl of an electric mixer and beat on medium speed for 10 minutes, until very light. Sift the flour, cocoa and custard powder together, then mix in the coffee powder. Fold in gently.
2 Load the dough into a piping bag fitted with a medium star-shaped nozzle and pipe rosettes onto greased trays. Bake for 12-15 minutes, then cool on a wire rack.
3 Mix the chocolate and almond meal together, then use this to sandwich pairs of biscuits together. Cool until set.