Share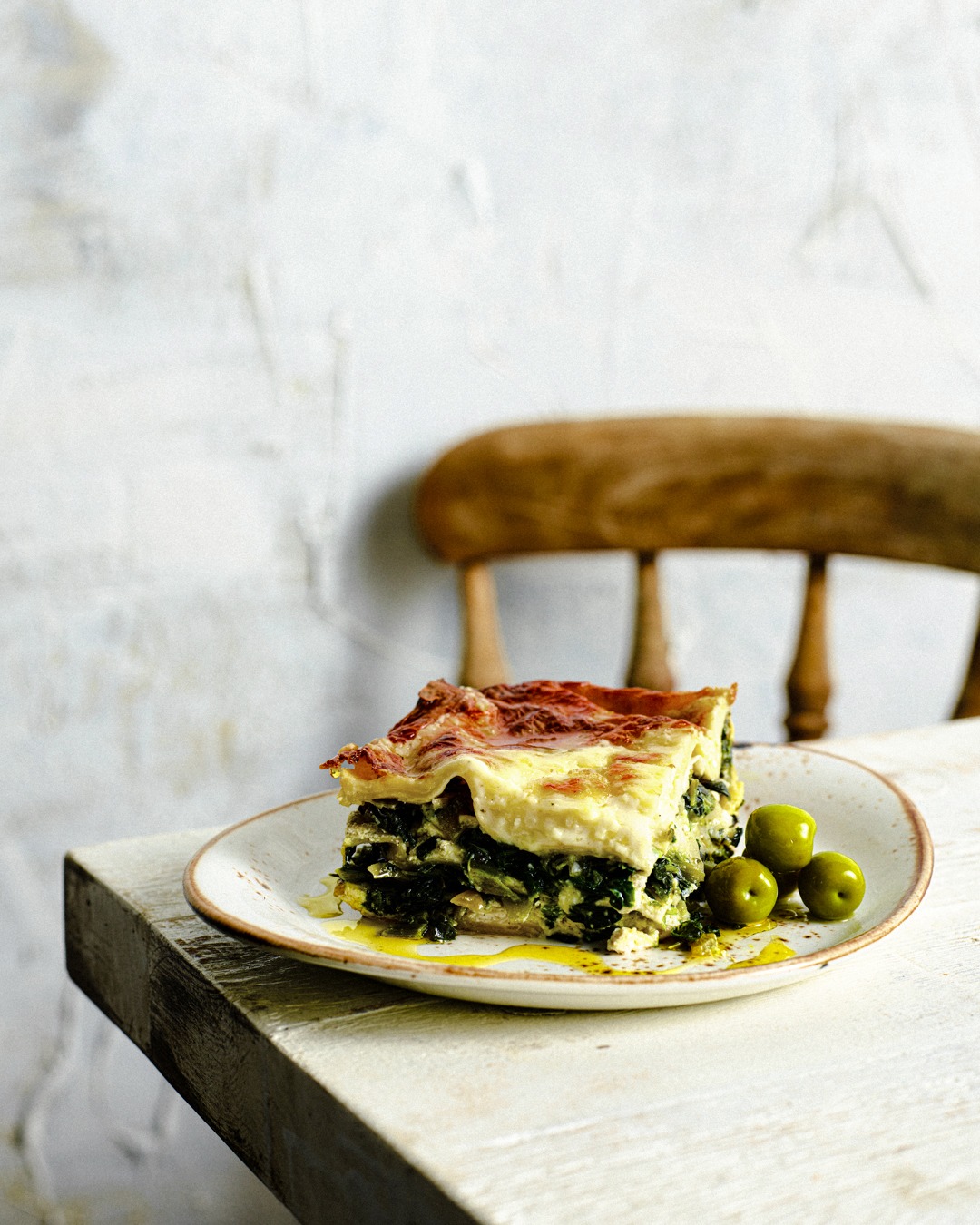 White Lasagna

Preparation time: 30 minutes
Cooking time: 1 hour 20 minutes
Serves: 10
1 onion, very finely diced
200g unsalted butter
8 cloves garlic, minced
salt and pepper
1kg chopped frozen spinach, thawed
¼ cup plain flour
1¼L hot milk
400g mozzarella, grated
250g gruyere, grated
1kg ricotta
100g Pecorino, finely grated
1 tsp ground nutmeg
16 lasagna sheets
METHOD
1 Preheat oven to 180°C. Sauté the onion in half the butter for 10 minutes, until softened. Add the garlic and cook for 2 more minutes. Season with salt and pepper, then set aside. Squeeze the spinach well to remove excess moisture, chop finely, then fold in.
2 Place the remaining butter and flour in a large saucepan and cook until the mixture resembles wet sand. Add the milk in a steady stream, whisking until smooth, then cook until the sauce begins ton bubble. Stir in the three-quarters each of the mozzarella and Gruyere, then season with salt. Set aside.
3 Combine the ricotta, Pecorino and nutmeg in a bowl, whisk until smooth, then season with salt.
4 Spread a little white sauce in the bottom of a 3½L baking dish, then arrange some lasagna sheets on top. Scatter ⅓ of the spinach on the sheets and spread evenly, then top with ⅓ of the ricotta. Repeat two more time, finishing with the last of the whiter sauce and the reserved cheese.
5 Cover with baking paper and foil then bake for 1 hour. Remove the cover and bake for a further 20 minutes.