Share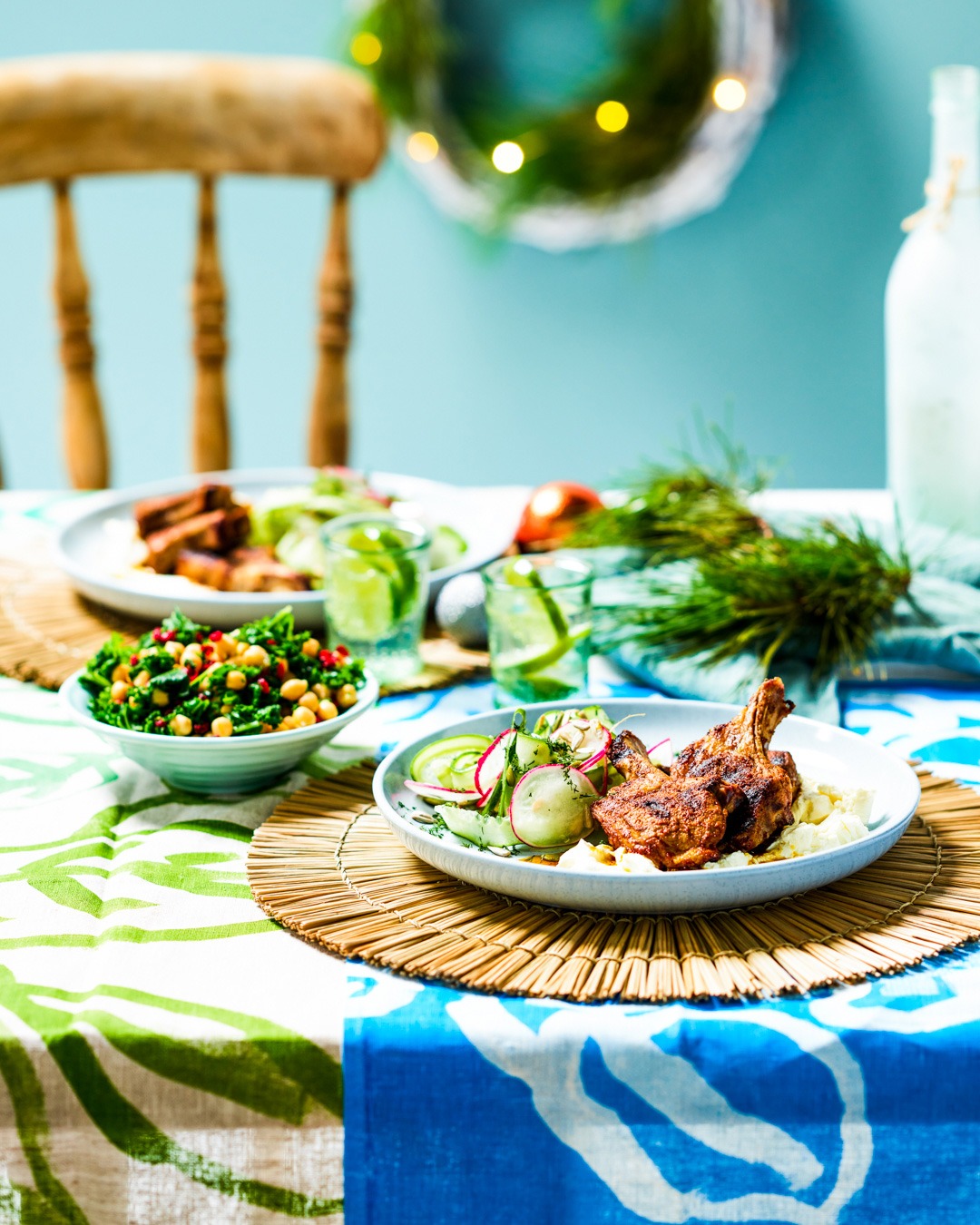 Lamb Cutlets with Spicy Yoghurt and Mint Sauce

Preparation time: 20 minutes
Cooking time: 15 minutes
Serves: 4
12 lamb cutlets, French trimmed
2 tsp ras el hanout
2 Tbsp extra virgin olive oil
Sea salt flakes and freshly-ground black pepper
500g Greek yoghurt
½ bunch mint leaves, finely chopped
4 cloves garlic, minced
1 Aleppo pepper
4 Lebanese cucumbers
1 bunch dill, very finely chopped
4 radishes, shaved
2 Tbsp sunflower seeds, toasted
chickpea and barberry salad to serve
METHOD
1 Sprinkle the lamb cutlets with ras el hangout, olive oil, salt and pepper, rub well, then refrigerate for 1 hour to marinate.
2 Place the yoghurt in a double layer of cheese cloth and hang for 45 minutes to drain excess liquid. Mix with the mint and garlic and Aleppo pepper, season with salt, fold into yoghurt.
3 Halve and seed cucumbers, then cut into fine ribbons with a mandolin slicer. Sprinkle with salt, stand for 20 minutes, then rinse well. Toss with dill, radishes and sunflower seeds.
4 Cook lamb cutlets on moderate barbecue grill for 8 minutes turning regularly, until medium. Allow to rest for 2 minutes, then serve with cucumber mixture, spicy yoghurt and chickpea and barberry salad.