Share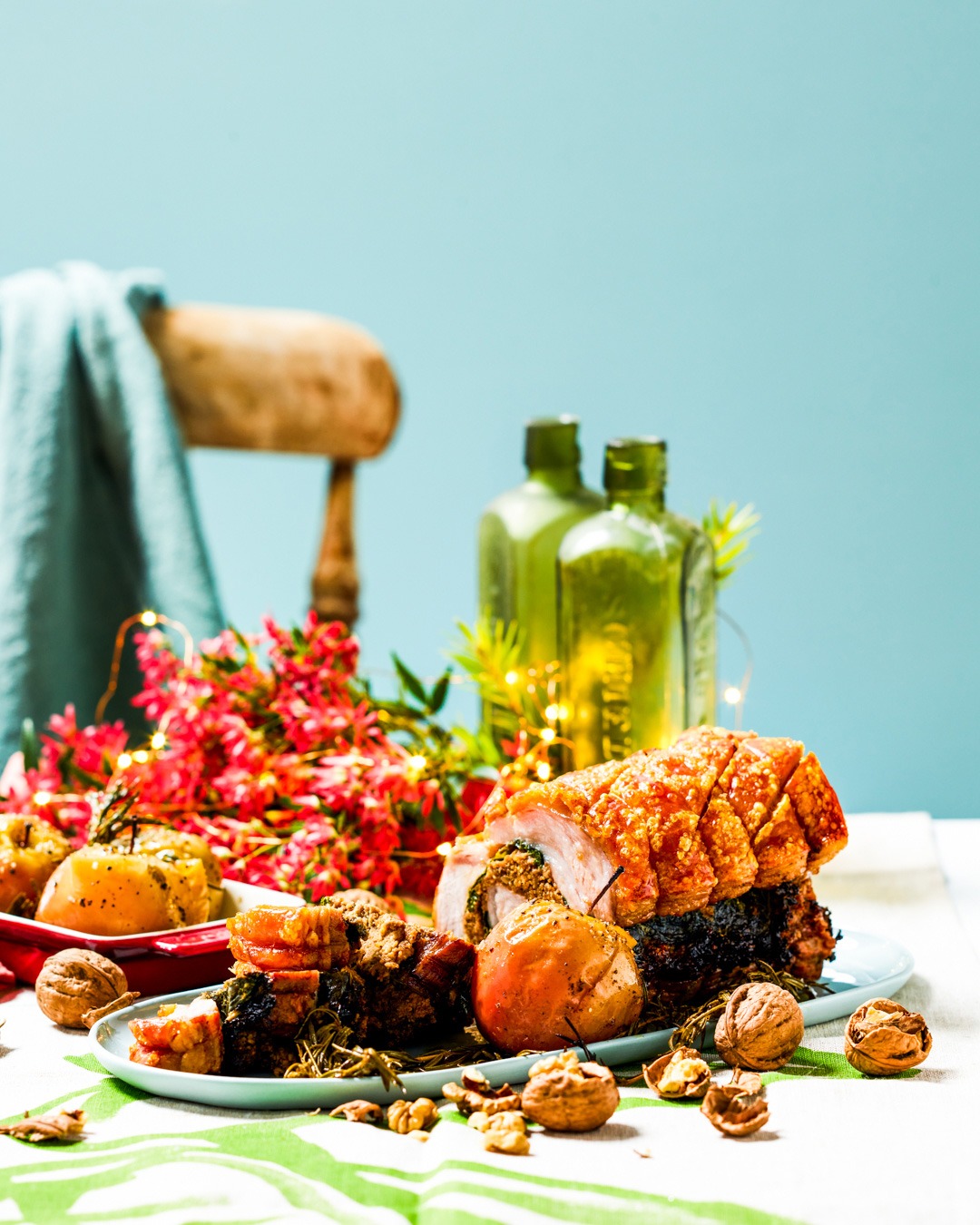 Rolled and Roasted Pork Loin with Apples, Walnuts, Truffle and Kale

Preparation time: 20 minutes
Cooking time: 2½ hours
Serves: 6-8
1.6kg boneless pork loin, skin on
Sea salt flakes and freshly-ground black pepper
1 bunch cavalo nero
¼ cup extra virgin olive oil
500g walnuts, toasted and chopped
8 cloves garlic, minced
2 tsp fennel seeds, toasted and cracked
1 tsp black truffle, grated
½ cup sourdough breadcrumbs
8 small apples
kipfler potatoes and cranberry sauce to serve
METHOD
1 Preheat oven to 220°C, use a sharp knife to score the pork skin in fine diagonal lines, then season generously with salt and pepper.
2 Remove the thick ribs from the cavalo nero, then fry the leaves over medium heat in half the olive oil until wilted, chop finely. Mix with the walnuts, fennel seed, garlic, truffle and breadcrumbs, season with salt, then spread over the inside of the pork.
3 Roll up the pork loosely and secure with kitchen string, place on a rack over a roasting pan, drizzle with remaining oil and bake for 35 minutes. Reduce heat to 150°C, add apples to roasting pan and bake for 1½ hours. Increase heat to 220°C for 10 minutes, then carve and serve with kipfler potatoes and cranberry sauce.