Share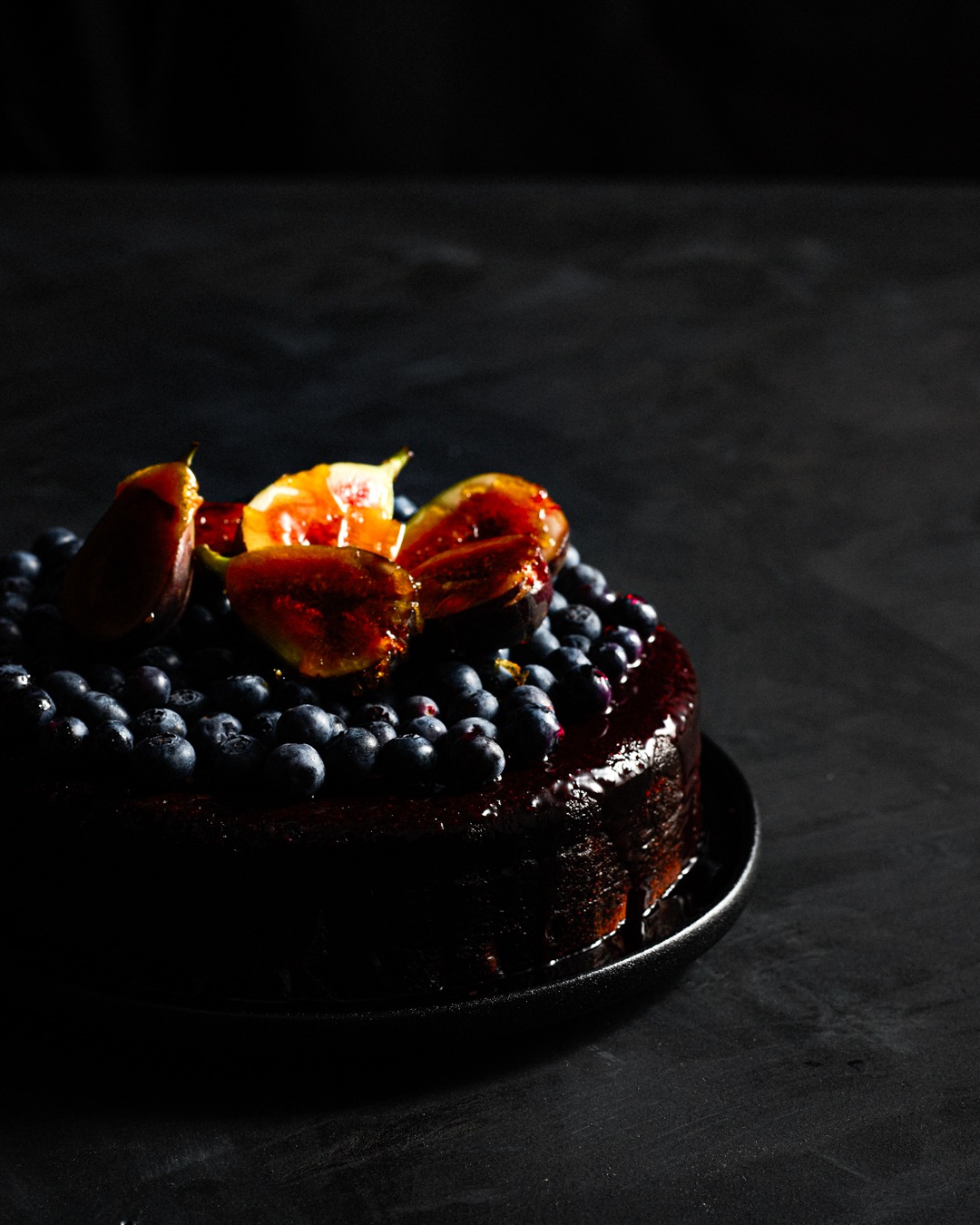 Amarena Cherry and Blueberry Torte

¾ cup Greek yoghurt
3 cups caster sugar
4 eggs
1½ cups plain flour
¾ cup almond meal
2 tsp baking powder
1 tsp almond essence
1 tsp vanilla extract
¾ cup canola oil
½ cup Amarena cherries, chopped
1 cup sherry
4 punnets blueberries
6 figs
METHOD
1 Preheat oven to 180°C. Combine the yoghurt, 1 ½ cups caster sugar, eggs, flour, almond meal, baking powder, almond essence, vanilla extract and oil in a bowl an beat until smooth. Fold in the cherries. Spoon into a lined 22cm cake tin and bake for 35-40 minutes, until a skewer can be inserted and removed cleanly.
2 Meanwhile, mix 1 punnet blueberries with the sherry and 1 cup caster sugar in a small saucepan and boil rapidly for 15 minutes. Strain through a fine sieve. Brush onto the warm cake, then allow to cool completely before turning out.
3 Top with the remaining blueberries. Halve the figs, scatter with the remaining sugar then caramelise with a blowtorch.