Share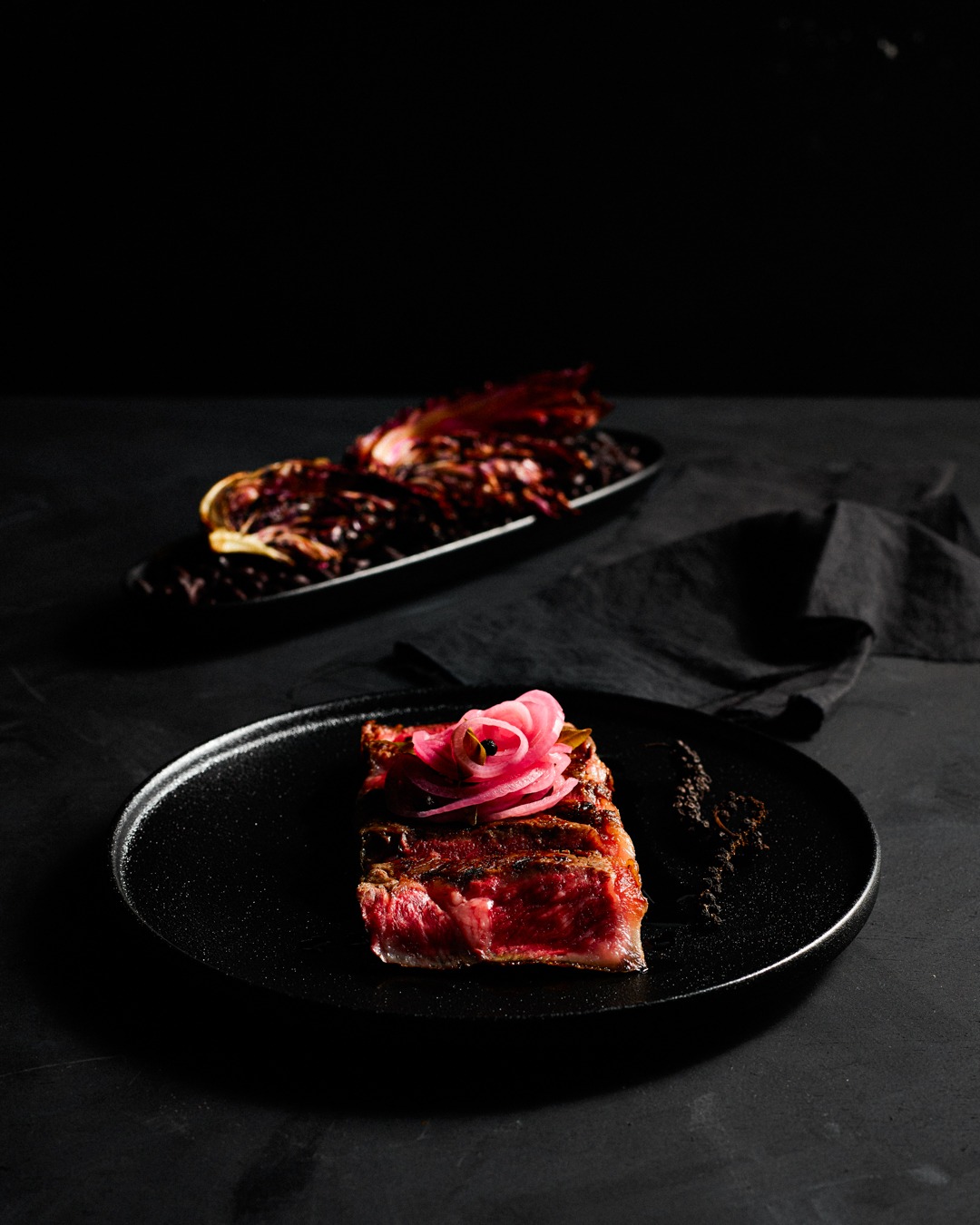 Seared Wagyu Striploin with Grilled Treviso

1 cup dried black beans
1L chicken stock
1 bunch parsley, finely chopped
2 cloves garlic, minced
sea salt flakes and freshly-ground black pepper
1 cup cider vinegar
2 allspice berries
2 juniper berries
4 curry leaves
¼ cup caster sugar
2 red onions, finely sliced
1 head Treviso
½ cup extra virgin olive oil
4 x 160 Wagyu striploin steaks
METHOD
1 Soak the beans in water overnight, drain, then combine with the stock in a medium saucepan and simmer for 1½ hours, until tender. Drain, then mix with the parsley and garlic. Season with salt and pepper.
2 Boil the vinegar, allspice, juniper, curry leaves and sugar, then pour over the onions. Set aside for 45 minutes. Quarter the Treviso, drizzle with half the extra virgin olive oil, then grill until lightly blackened.
3 Season the steaks generously with salt and pepper, then rub with the remaining olive oil. Cook on a hot barbecue grill for 8 minutes, turning regularly, until medium rare. Rest, then carve. Arrange beans and Treviso in bowls, then top with steak and pickle.