Share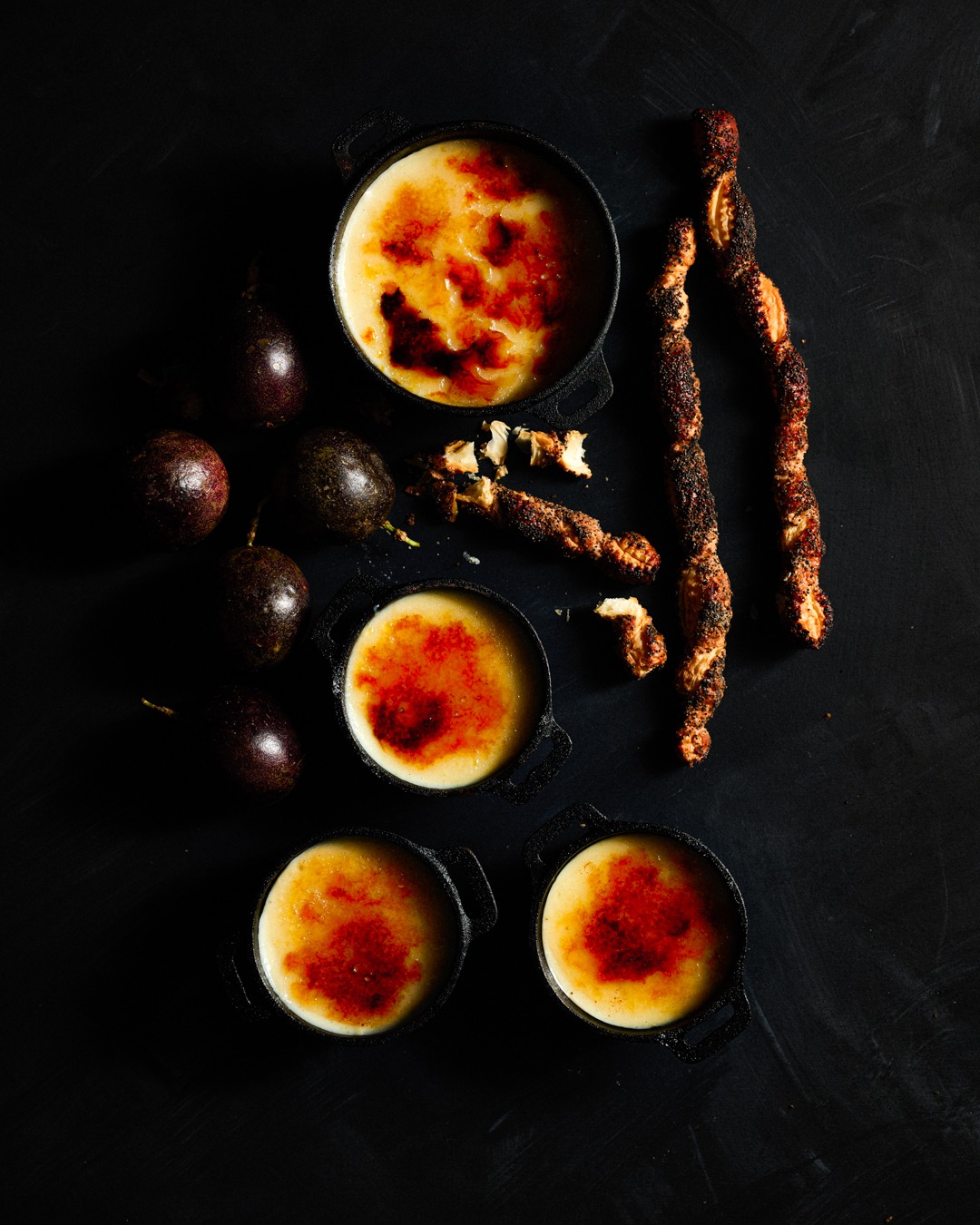 Passionfruit and Hibiscus Crema Catalana

pulp of 6 passionfruit
1½ cups caster sugar
1½ cups milk
1 cup cream
1 cinnamon stick
thickly sliced zest of 1 lemon
2 Tbsp cornflour
preserved hibiscus flowers, to serve
METHOD
1 Combine the passionfruit pulp ad ½ cup caster sugar in a small saucepan and simmer gently for 20 minutes, until thickened. Divide between 6 coupe dishes.
2 Pour the milk, cream, cinnamon and lemon into a medium saucepan and simmer gently for 10 minutes, then strain and discard the solids. Dissolve the cornflour in 2 Tbsp water, whisk into the milk mixture with ¾ cup sugar, then simmer very gently until thickened. Pour over the passionfruit, then refrigerate until set.
3 Scatter with the remaining sugar and caramelise with a blowtorch. Serve with preserved hibiscus flowers.