Share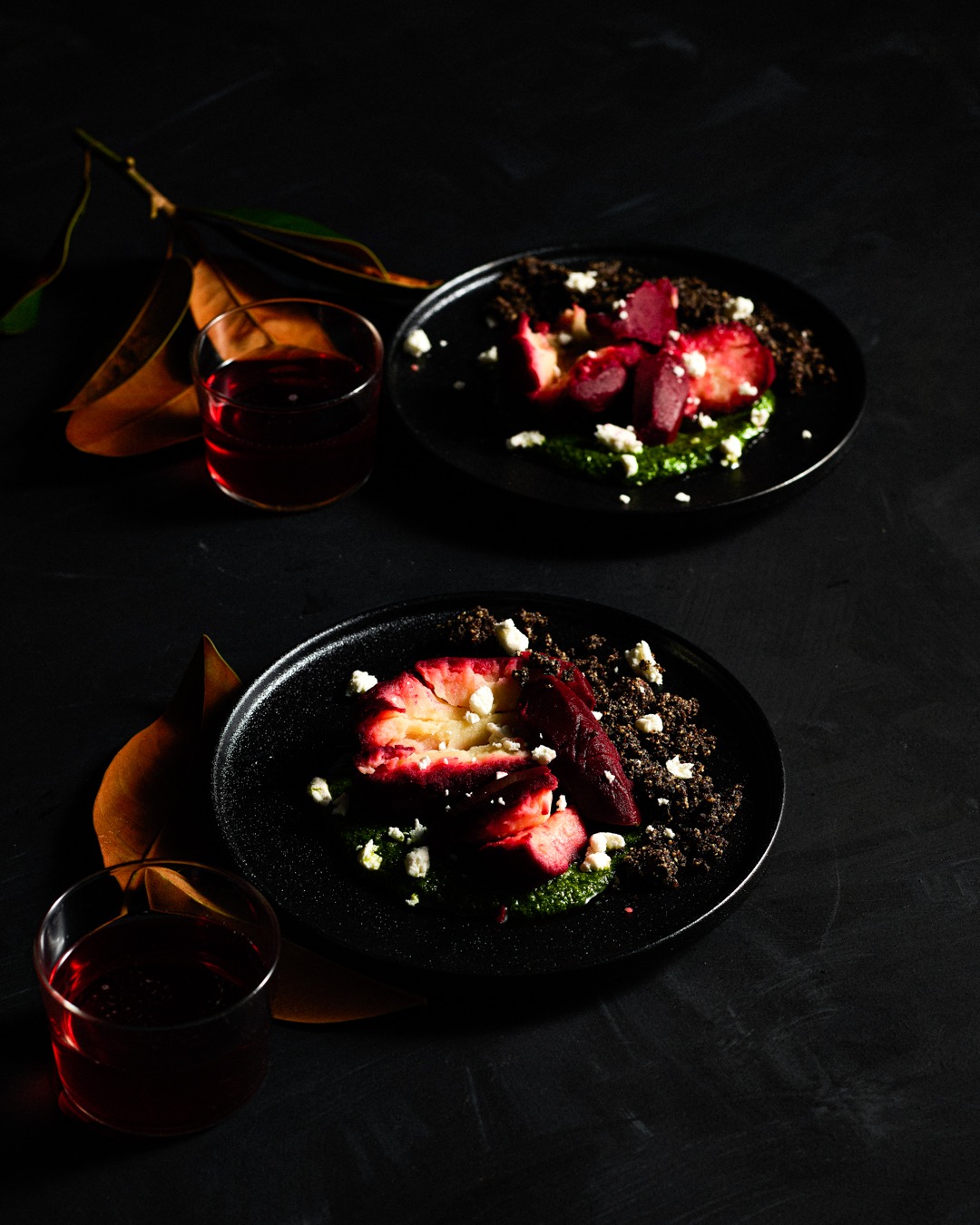 Beet-Stained Nicola Potatoes with Goats Cheese

2 large beetroot, peeled and grated
4 bay leaves
1 tsp black peppercorns
8 Nicola potatoes, peeled
½ bunch parsley leaves
½ bunch thyme leaves
½ bunch dill sprigs
6 garlic cloves
2 tsp capers
¾ cup extra virgin olive oil
sea salt flakes and freshly-ground black pepper
¼ cup poppy seeds
¼ cup almond kernels
¼ tsp chilli flakes
¼ tsp ground cumin
150g soft goats' cheese
METHOD
1 Combine the beetroot, bay leaves and peppercorns n a large saucepan with 3L water and simmer for 30 minutes. Strain through a fine sieve, discarding the solids. Place the potatoes in a second saucepan with the beetroot stock and set over a low heat. Cook very slowly until just tender, then cool in the liquid.
2 Place the herbs, 4 garlic cloves, capers and ½ cup extra virgin olive oil in a blender and puree until smooth. Season with salt and pepper.
3 Grind the poppy seeds, almonds, chilli and cumin in a mortar, then add the garlic and grind again. Fry in a pan over a low heat until just toasted. Crush the potatoes lightly, then top with salsa verde, poppy seed crumble and goats' cheese.