Share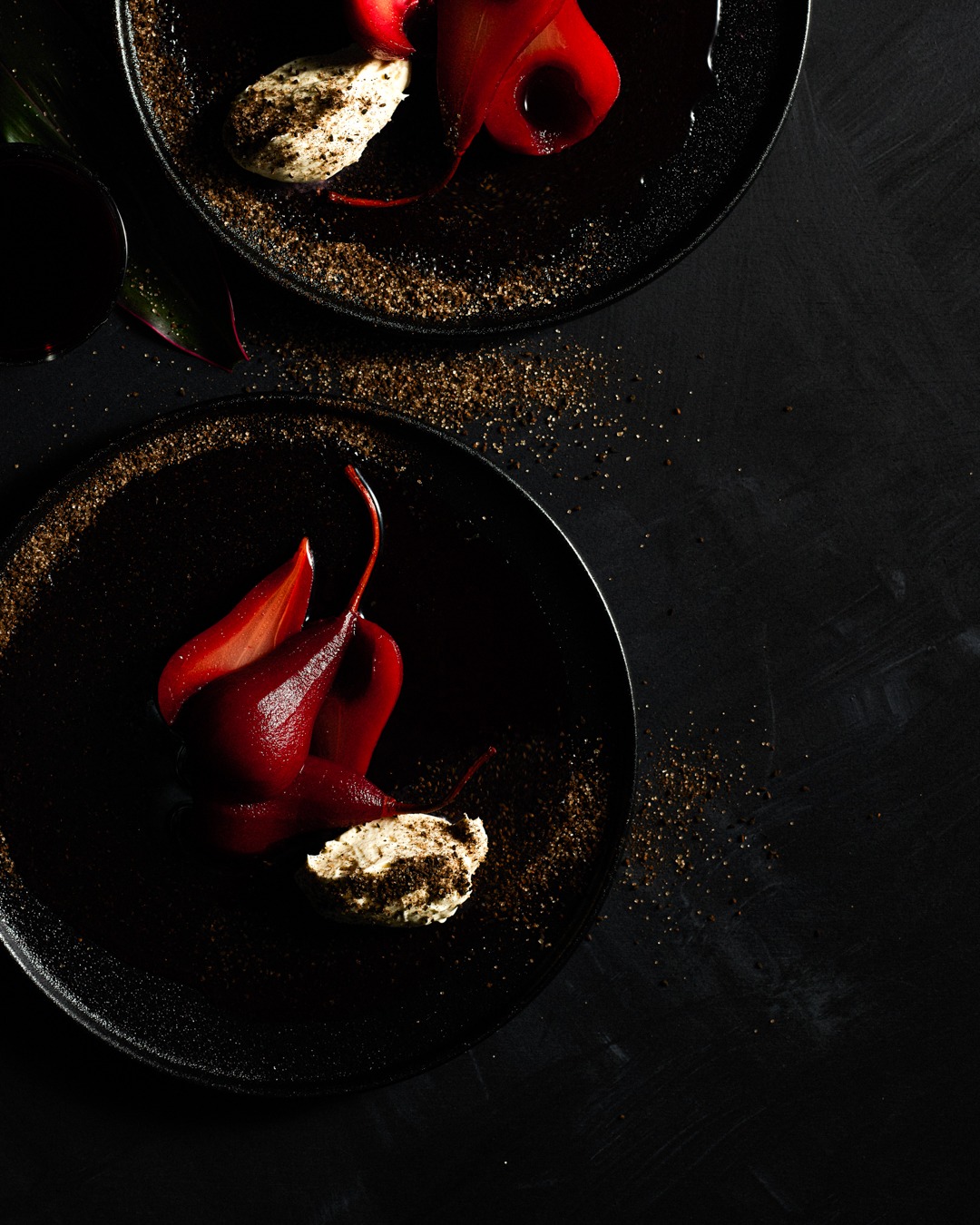 Wild Pears in Raspberry Chinchona

1 cup muscat liqueur
2 cups raspberries
2 cups caster sugar
1 piece chinchona bark
6 ripe wild pears
600ml thickened cream
125g icing sugar
seeds of 1 vanilla bean
2 Tbsp nigella seeds
1 tsp ground cinnamon
¼ tsp ground nutmeg
1 Tbsp Demerara sugar
METHOD
1 Combine the liqueur, raspberries, caster sugar, chinchona bark and 1L water in a large saucepan and set over a moderate heat. Simmer for 20 minutes, then strain through a fine sieve into a second saucepan.
2 Peel and core the pears, add to the syrup, then cook gently for 20 minutes, until just tender. Cool in the syrup.
3 Whip the cream, icing sugar and vanilla in a. bowl over an ice bath, until soft peaks form. Crush the nigella, spices and Demerara sugar in a mortar. Serve the pears with cream, seeds and a little poaching syrup.