Share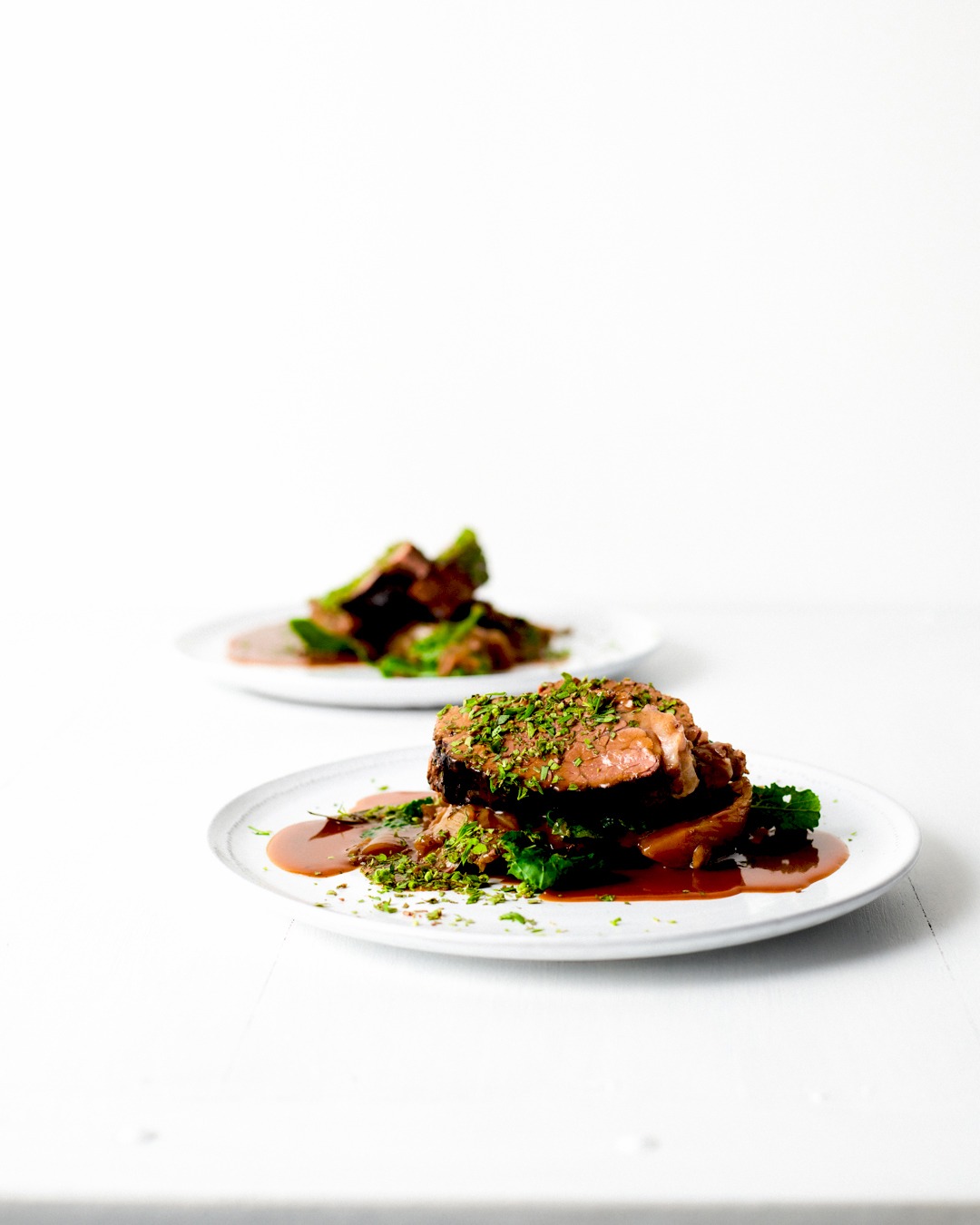 Chanukah - Brisket with Fennel and Herbs

Preparation time: 20 minutes
Cooking time: 4 hours
Serves: 10
2kg beef brisket
sea salt flakes and freshly-ground black pepper
¼ cup extra virgin olive oil
2 heads fennel, cut into wedges
2 brown onions, diced
2 sticks celery, chopped
8 cloves garlic, chopped
4 bay leaves
1 bunch thyme leaves
750ml sweet red wine
3L beef stock
¼ cup Worcestershire sauce
2 Tbsp sherry vinegar
2 bunch chives, finely sliced
1 bunch tarragon, chopped
1 bunch marjoram, chopped
METHOD
1 Preheat oven to 200°C. Season the beef with salt and pepper, then sear in a large pan with half the olive oil for 15 minutes, turning several times, until very well browned. Set aside and discard the oil.
2 Pour the remaining oil into a large saucepan and fry the fennel, onions, garlic, bay leaves and thyme for 5 minutes, then put the beef on top. Pour in the wine and boil of 3 minutes, then add the stock, Worcestershire sauce and sherry vinegar.
3 Cover, then cook gently for 3 hours, until the meat is tender. Remove the cover, then bake for 30 minutes, until browned and the sauce has thickened. Shred the meat and serve with the sauce and herbs.