Share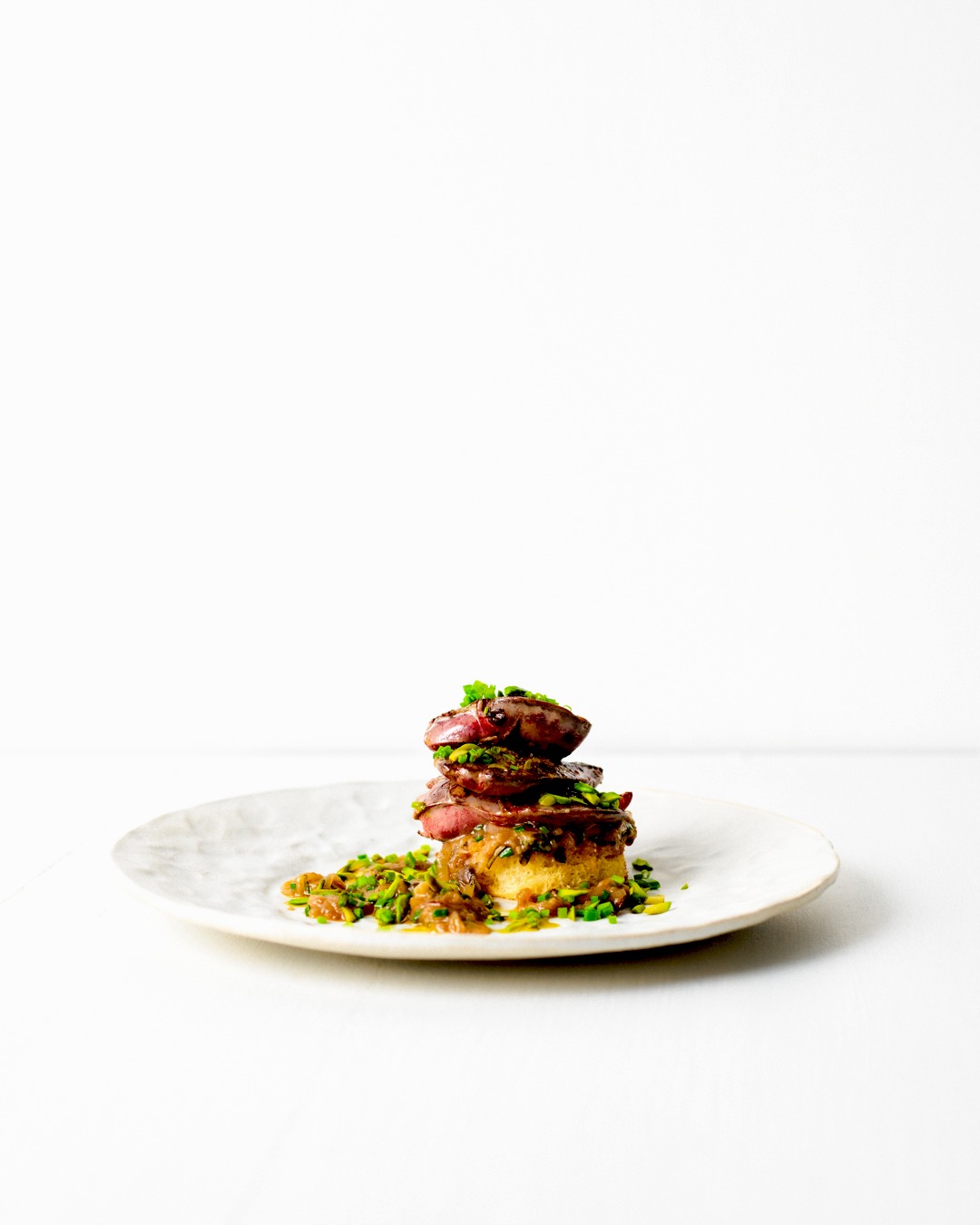 Chanukah - Seared Chicken Livers with Challah Toasts

Preparation time: 20 minutes
Cooking time: 20 minutes
Serves: 4
500g chicken livers
4 thick slices challah
¼ cup lemon-infused extra virgin olive oil
4 eschalots, finely sliced
4 cloves garlic, minced
1 tsp capers, finely chopped
2 sprigs rosemary, finely chopped
½ cup cherry brandy
1 Tbsp unsalted butter
1 Tbsp plain flour
METHOD
1 Use a small knife to trim the white connective tissue from the livers. Cut the challah slices into circles with a biscuit cutter, then drizzle with 1 Tbsp oil and toast until golden.
2 Heat the remaining oil in a large non-stick pan, then fry the livers for 8 minutes, turning several times, until the outside is crisp and golden, and the inner is medium-rare*. Add the eschalots, garlic, capers and rosemary to the pan, cook briefly, then mix in the brandy.
3 Stir the butter and flour together, whisk in, and simmer until thickened. Arrange the challah on plates, top with livers and sauce.
*To be properly kosher, the livers must be cooked for a further 5 minutes, turning regularly, until well done.