Share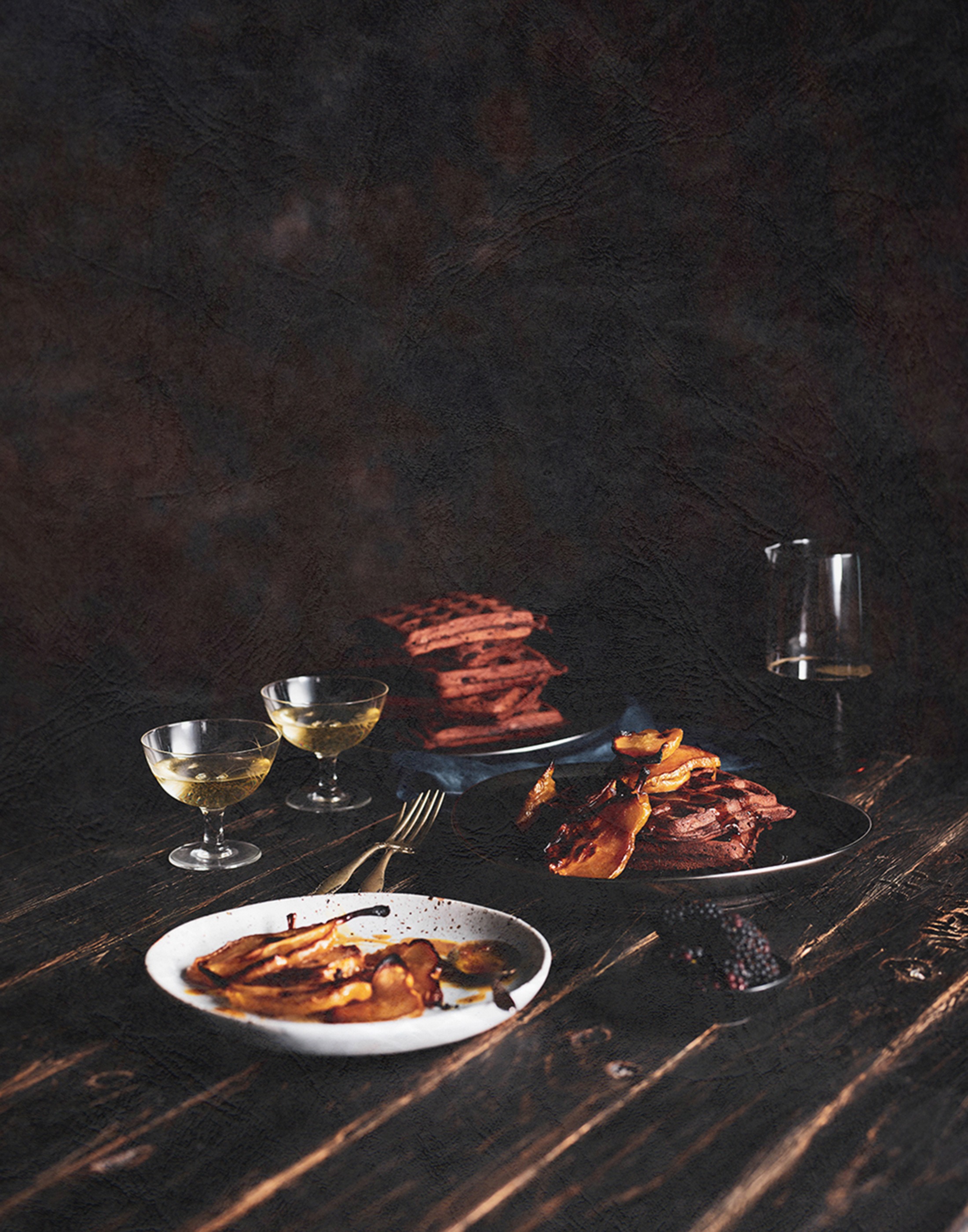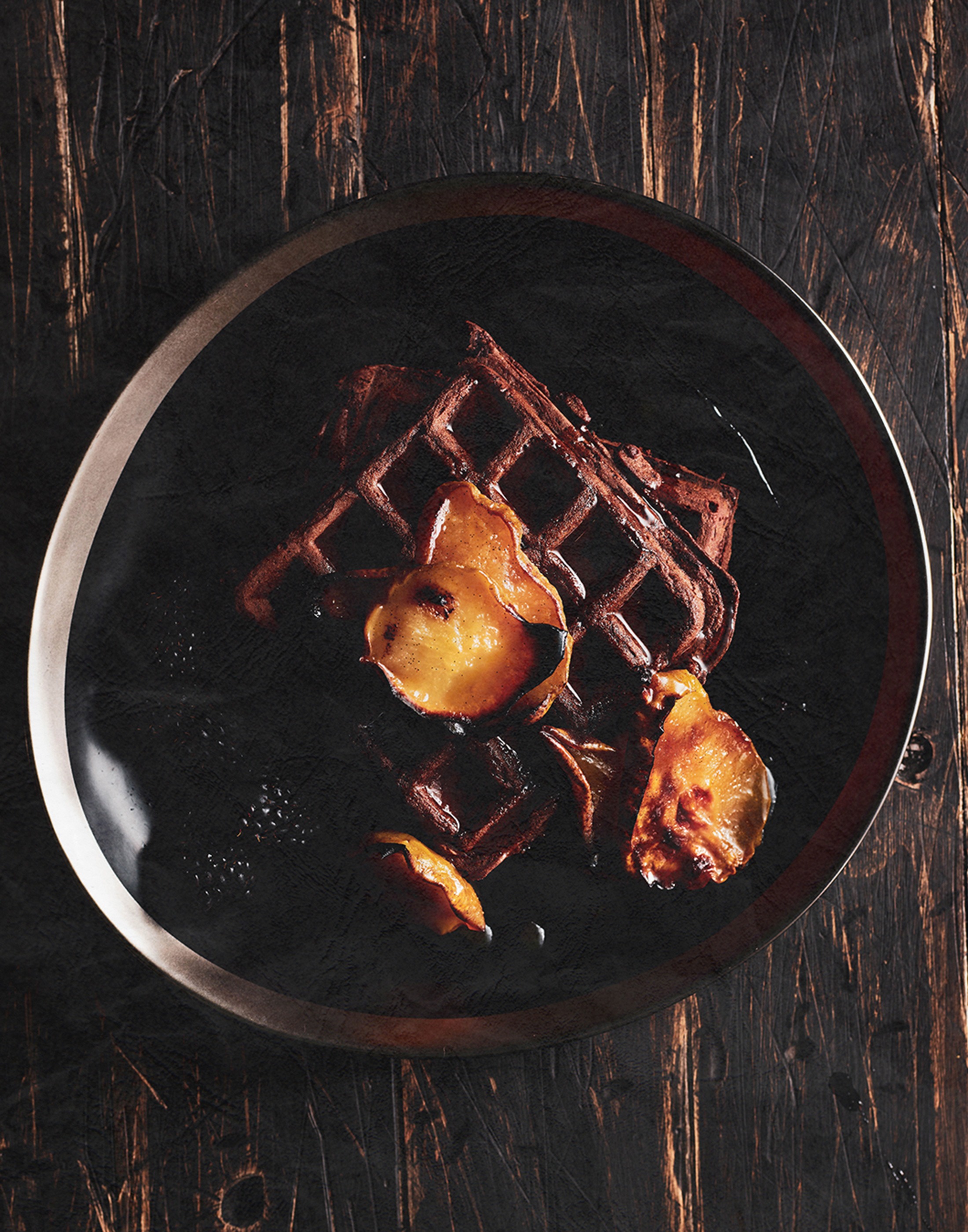 CHOCOLATE WAFFLES WITH GLAZED PEARS

INGREDIENTS
2 cups self-raising flour
½ cup cocoa powder
¼ cup brown sugar
3 eggs, separated
300g sour cream
1 cup milk
¼ cup extra virgin olive oil
2 tsp natural vanilla extract
½ tsp cream of tartar
125g dark chocolate, finely chopped
4 pears, peeled and sliced
½ cup raw sugar
75g cold unsalted butter, grated
maple syrup and berries, to serve
METHOD
1 Preheat oven to 220°C. Sift the flour, cocoa and brown sugar into a large bowl. Combine the yolks, sour cream, milk, oil and vanilla in a second bowl and whisk until smooth. Whip into the flour mixture.
2 Put the egg whites and cream of tartar in a large bowl and whisk to stiff peaks, then fold in gently. Cook in a preheated waffle iron to make four waffles.
3 Meanwhile, arrange the pear slices on a lined oven tray, then scatter with raw sugar and butter. Bake for 20 minutes, until beginning to caramelise. Serve with waffles, maple syrup and berries.