Share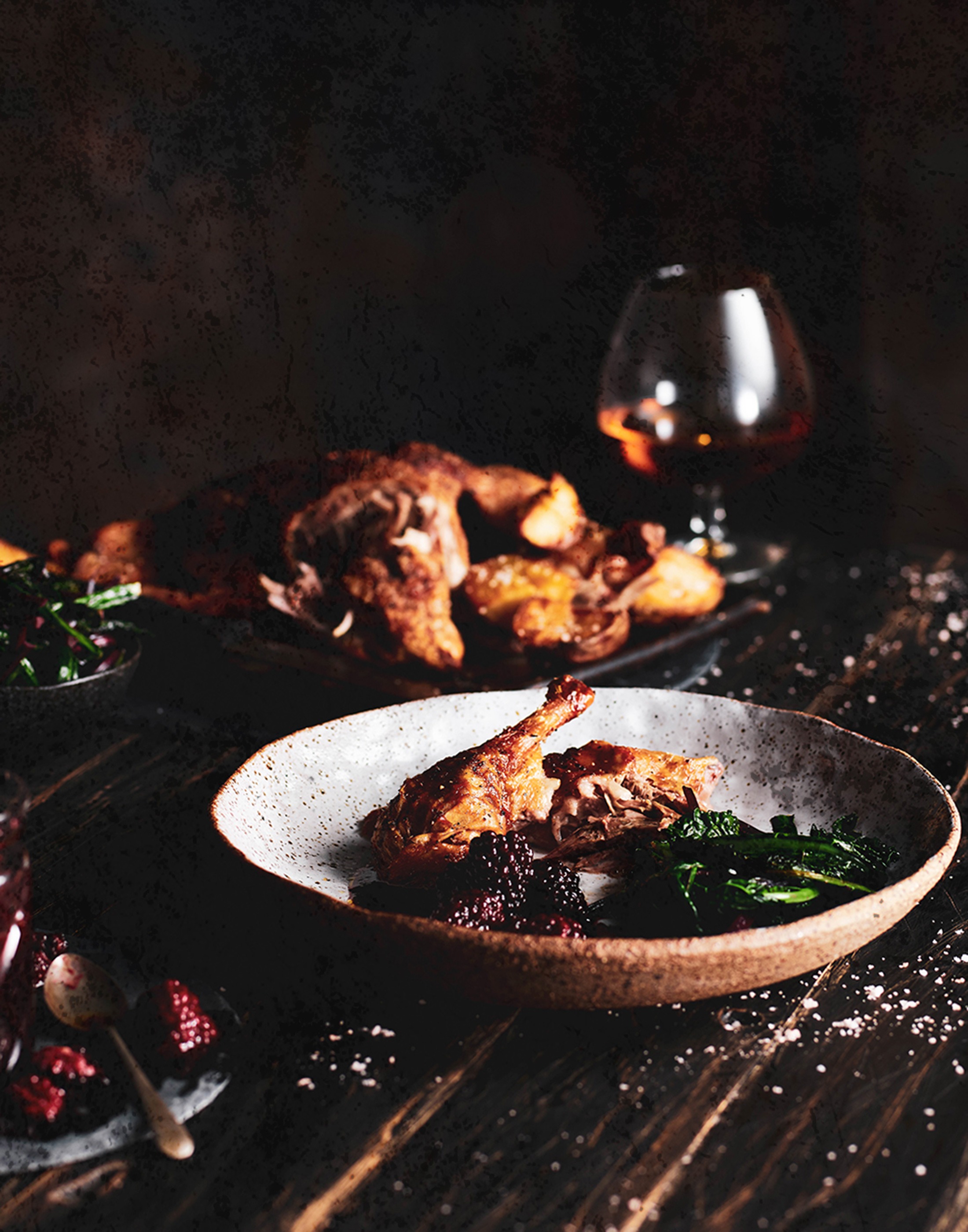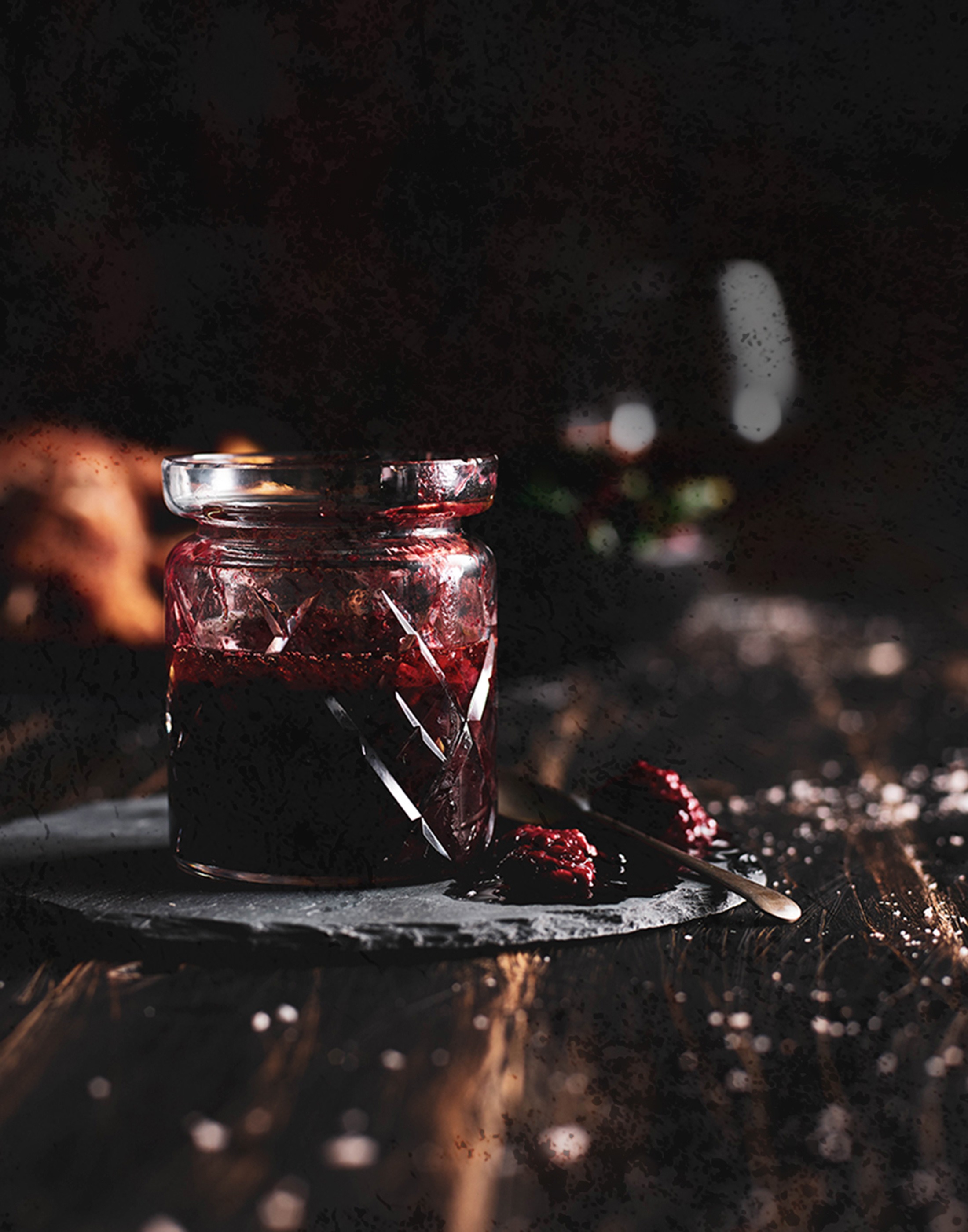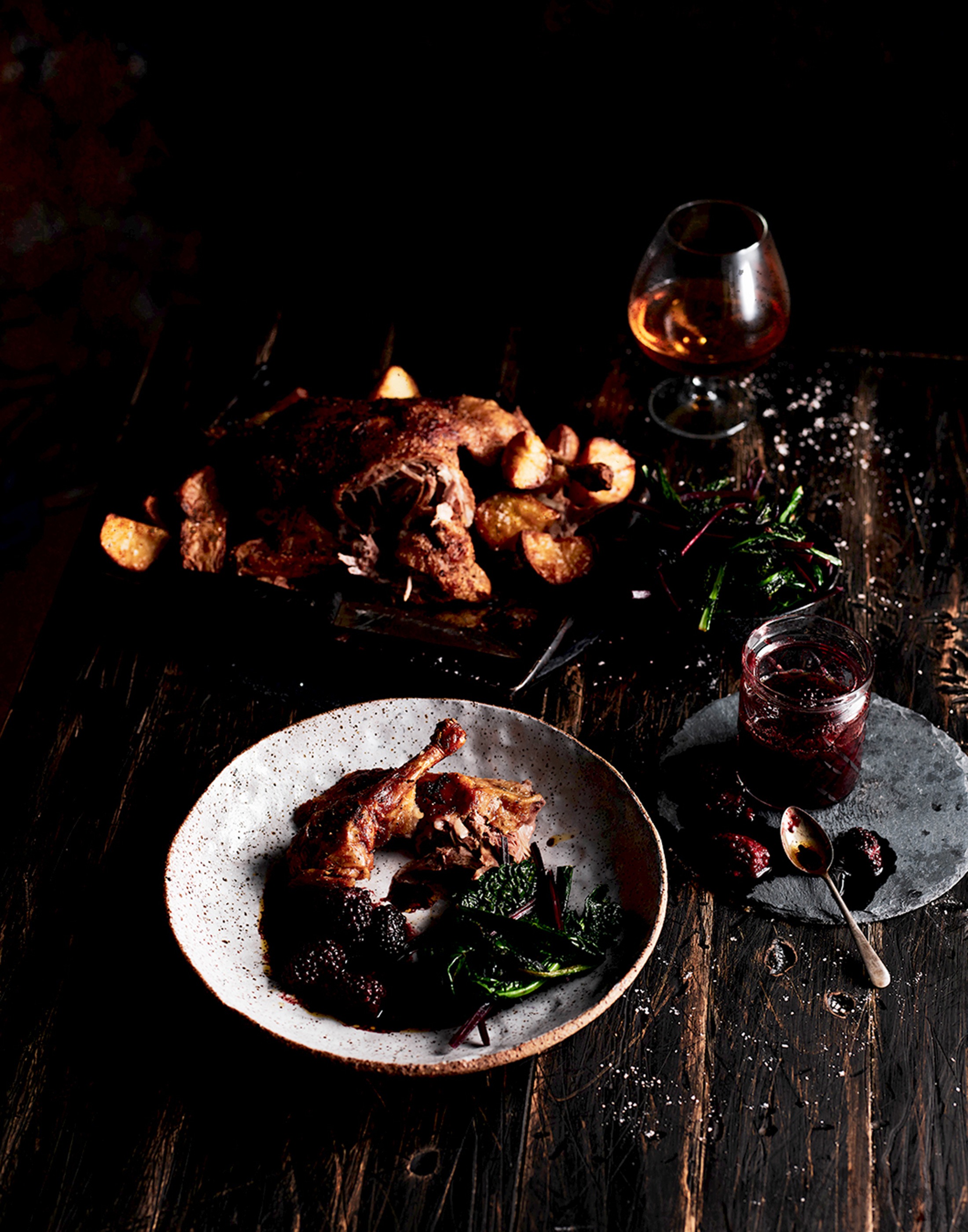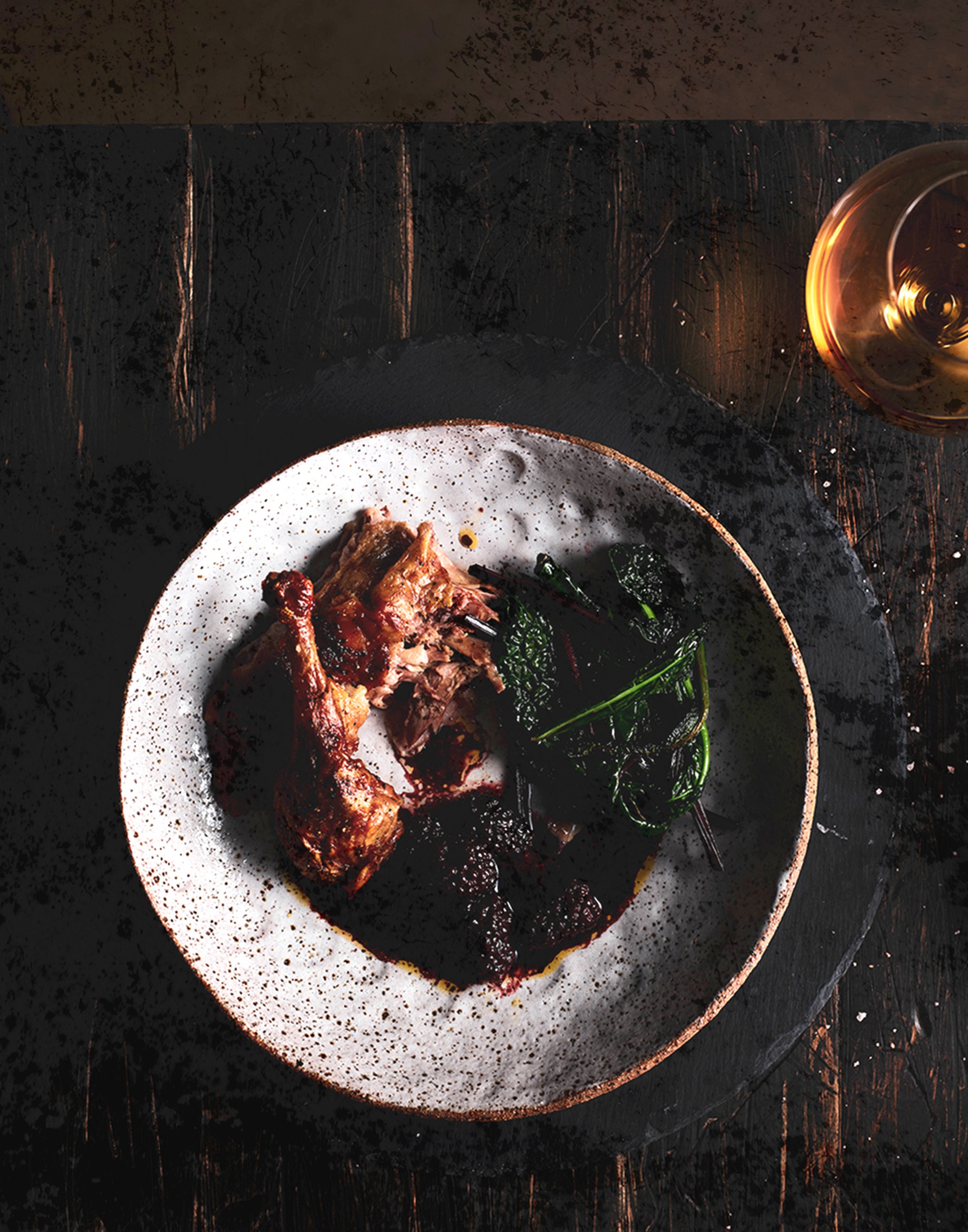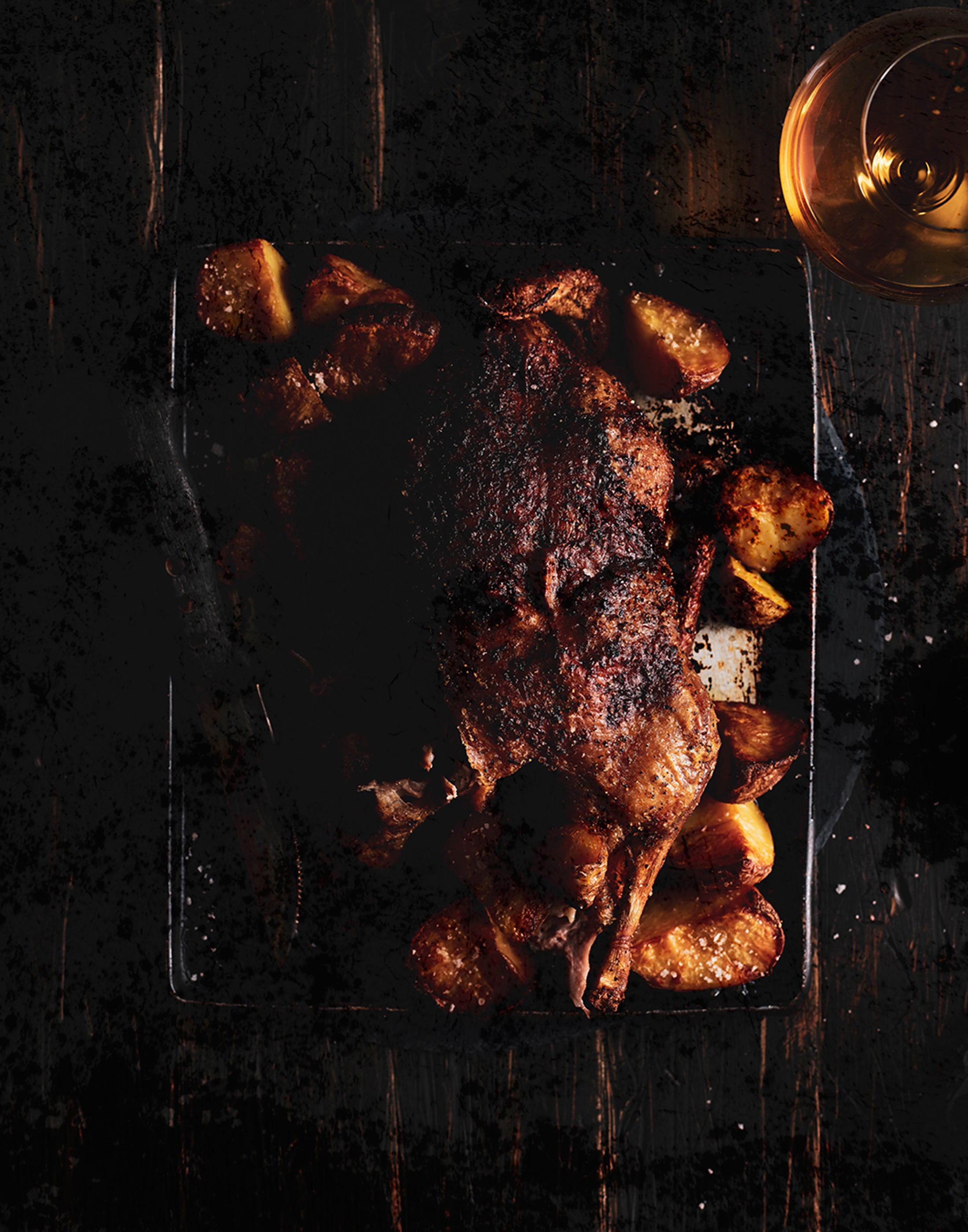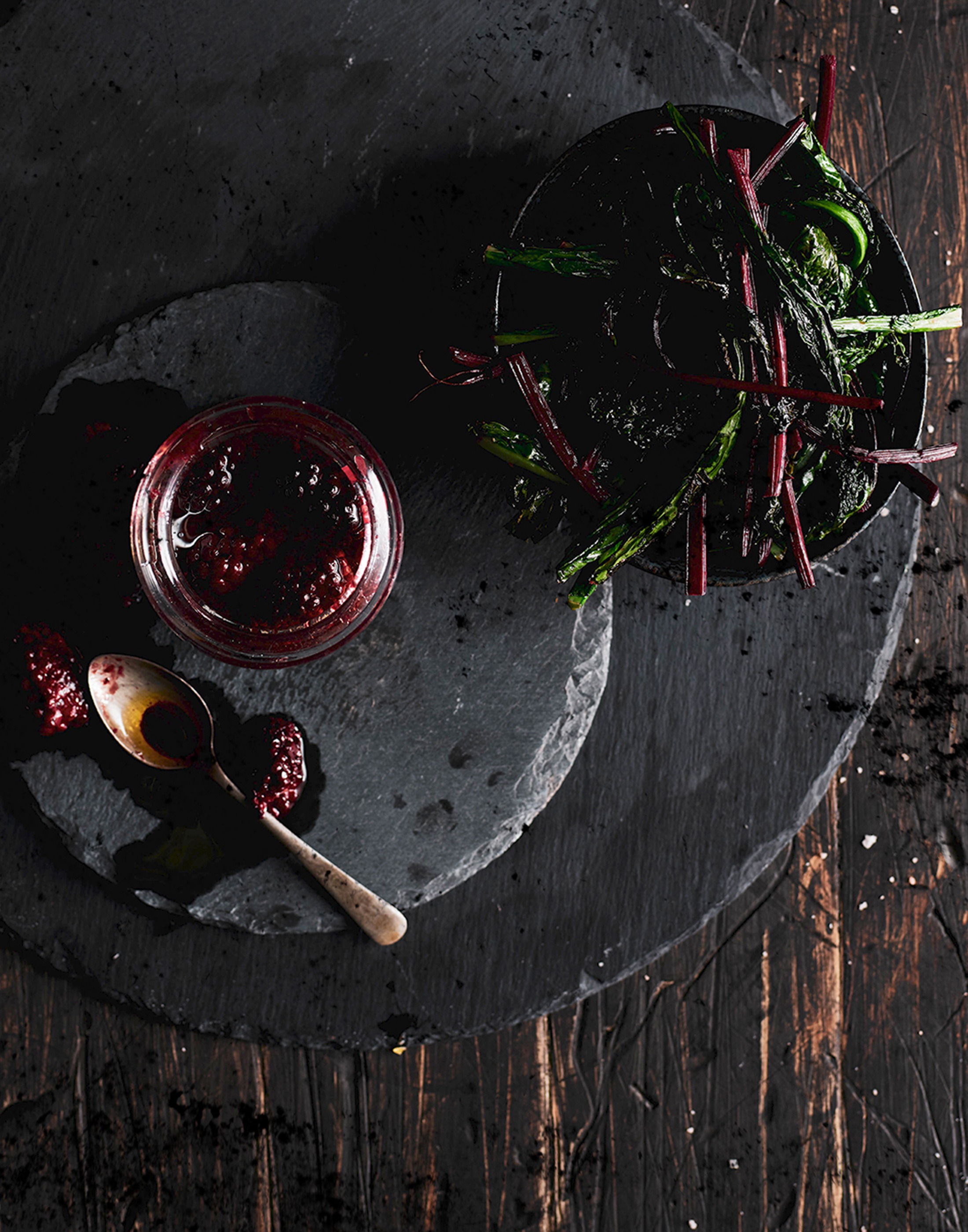 ROAST FREE-RANGE DUCK WITH BLACKBERRY SAUCE

INGREDIENTS
2½ kg free-range duck
sea salt flakes and freshly-ground black pepper
2 Tbsp extra virgin olive oil
¼ cup caster sugar
50g unsalted butter
¼ cup sherry
1 Tbsp raspberry vinegar
juice of 2 oranges
1 cup chicken stock
2 cups blackberries
2 Tbsp brandy
2 Tbsp maple syrup
Tuscan kale and roast potatoes, to serve
METHOD
1 Preheat oven to 220°C. Pat the duck dry, then prick all over with a needle. Place on a rack over a roasting pan and pour 1L boiling water over. Pat dry again, then refrigerate uncovered overnight.
2 Season the duck with salt and pepper, then rub with extra virgin olive oil. Arrange on the rack over the roasting pan breast side up, then bake for 45 minutes. Turn over, then bake for a further 45 minutes. Pour any juices out of the cavity, reduce heat to 160°C, then turn breast side up and bake for a final 30 minutes.
3 Meanwhile cook the sugar in a medium saucepan over a high heat until well-browned, then add the butter, sherry, vinegar, orange juice, chicken stock and half the berries. Simmer for 30 minuets, until reduced by ¼.
4 Press the sauce through a fine sieve, then mix in the brandy, maple syrup and remaining berries. Serve with the duck, Tuscan kale and roast potatoes.