Share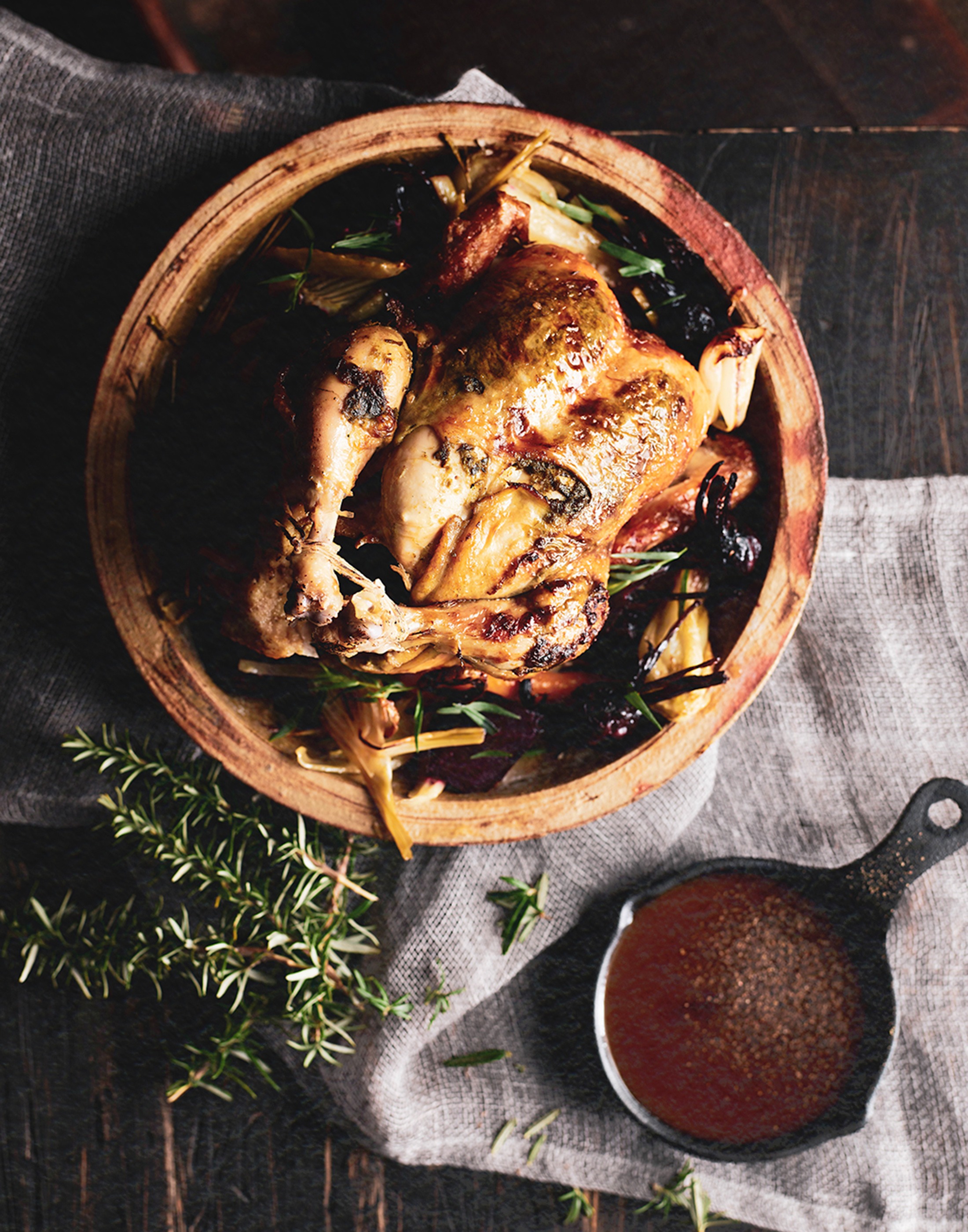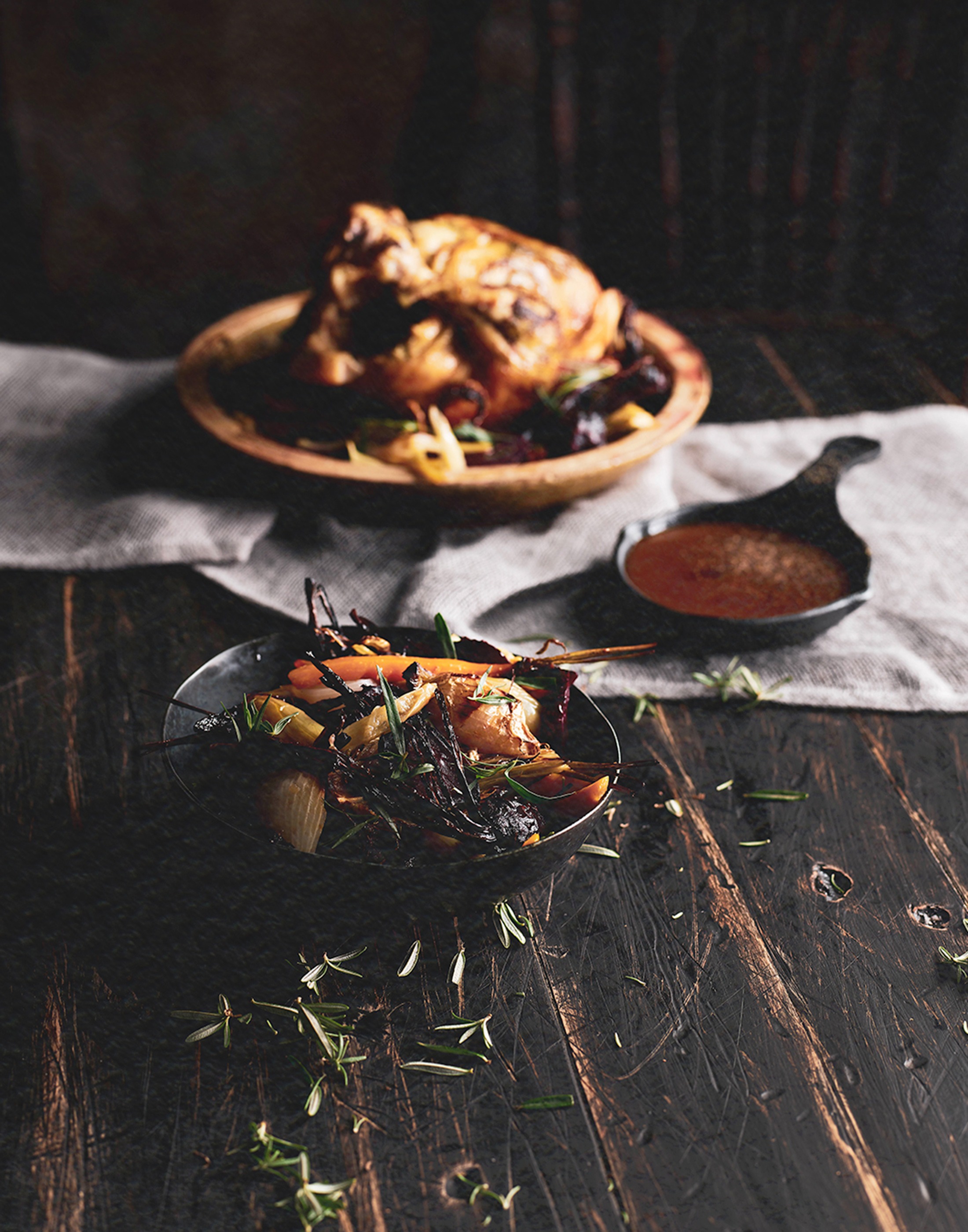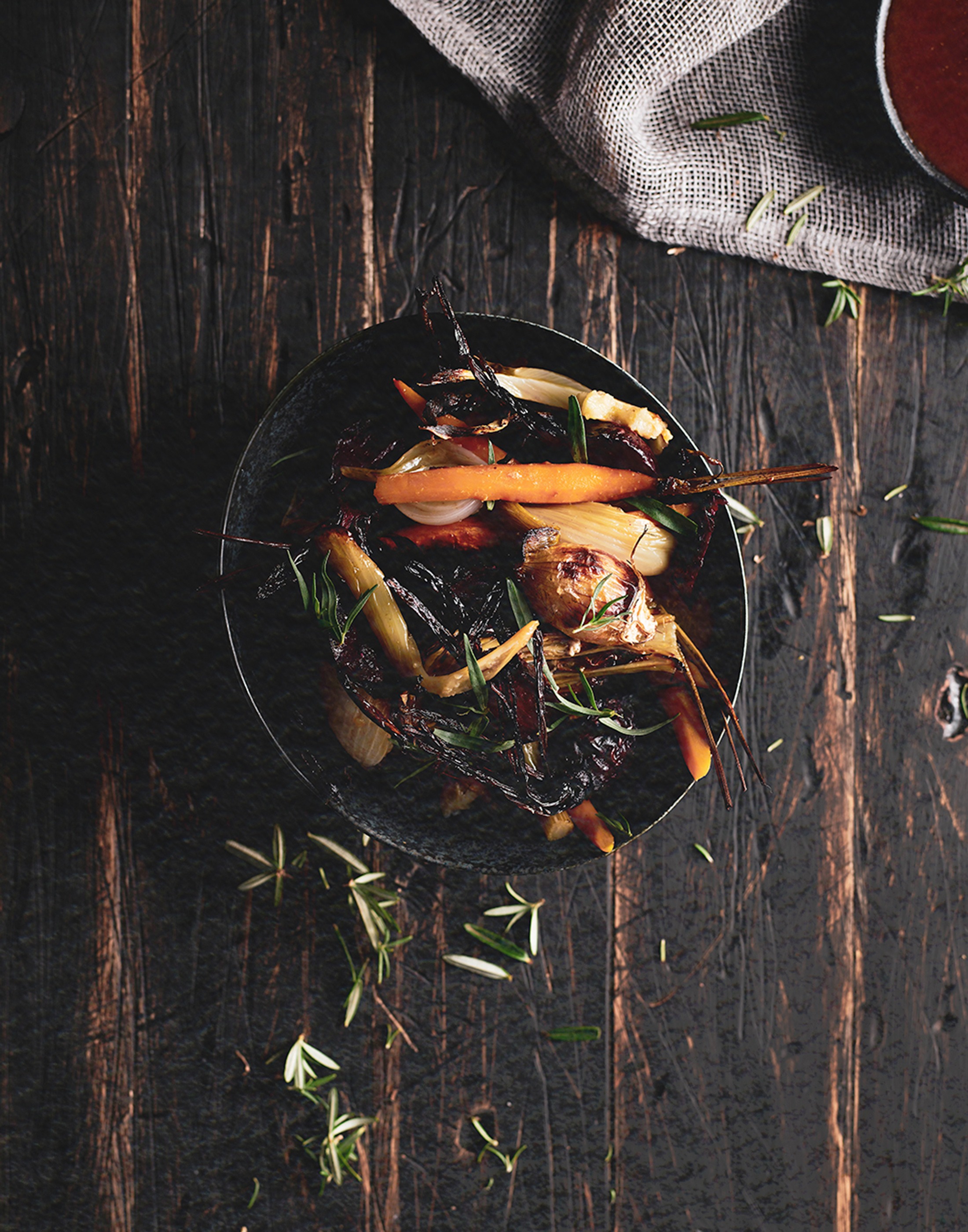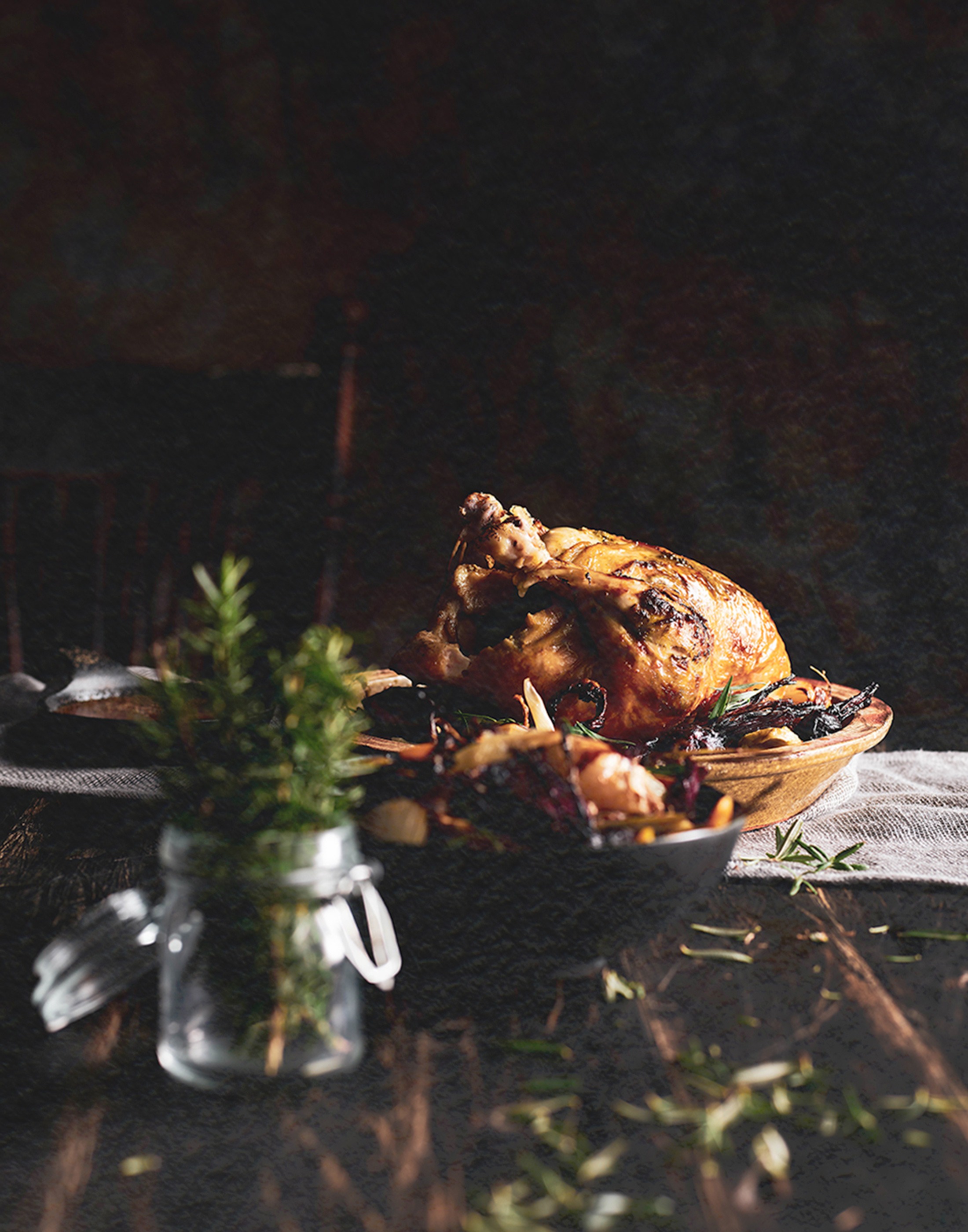 FRENCH ROAST CHICKEN WITH AUTUMN VEGETABLES AND MADEIRA GRAVY

INGREDIENTS
2kg chicken
1 bunch tarragon leaves
125g unsalted butter
2 tsp celery salt
¼ cup extra virgin olive oil
6 pearl onions, peeled
8 small beetroot, peeled
12 small carrots, peeled
1 head baby fennel, sliced
4 sprigs rosemary leaves
sea salt flakes and freshly-ground black pepper
500ml chicken stock
¼ cup Madeira
1½ Tbsp plain flour
METHOD
1 Preheat oven to 220°C. Pat the chicken dry inside and out, then use fingers to create a pocket between the chicken skin and meat, then insert half the tarragon and half the butter. Season the chicken with celery salt and drizzle with half the extra virgin olive oil.
2 Toss the vegetables and rosemary leaves in the remaining extra virgin olive oil and season generously with salt and pepper. Arrange in the bottom of a chicken roasting pan, then place the chicken on top. Bake for 45 minutes, then reduce heat to 180°C and bake for 45 minutes.
3 Drain the juices into a saucepan with the chicken stock and Madeira and set over a high heat. Boil rapidly until reduced by half. Mix the remaining butter and flour, add to the simmering stock, then whisk until smooth. Serve with the chicken and vegetables.