Share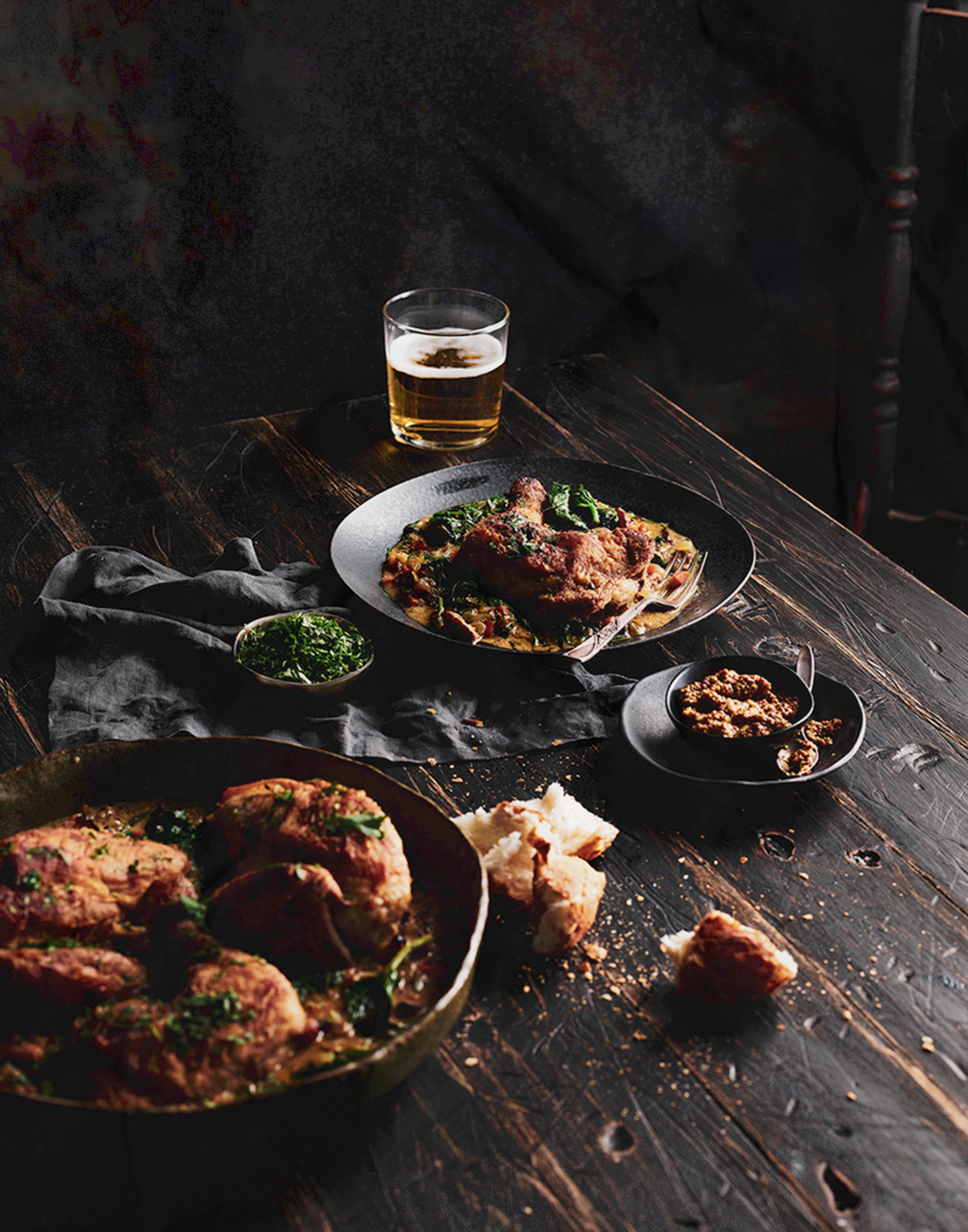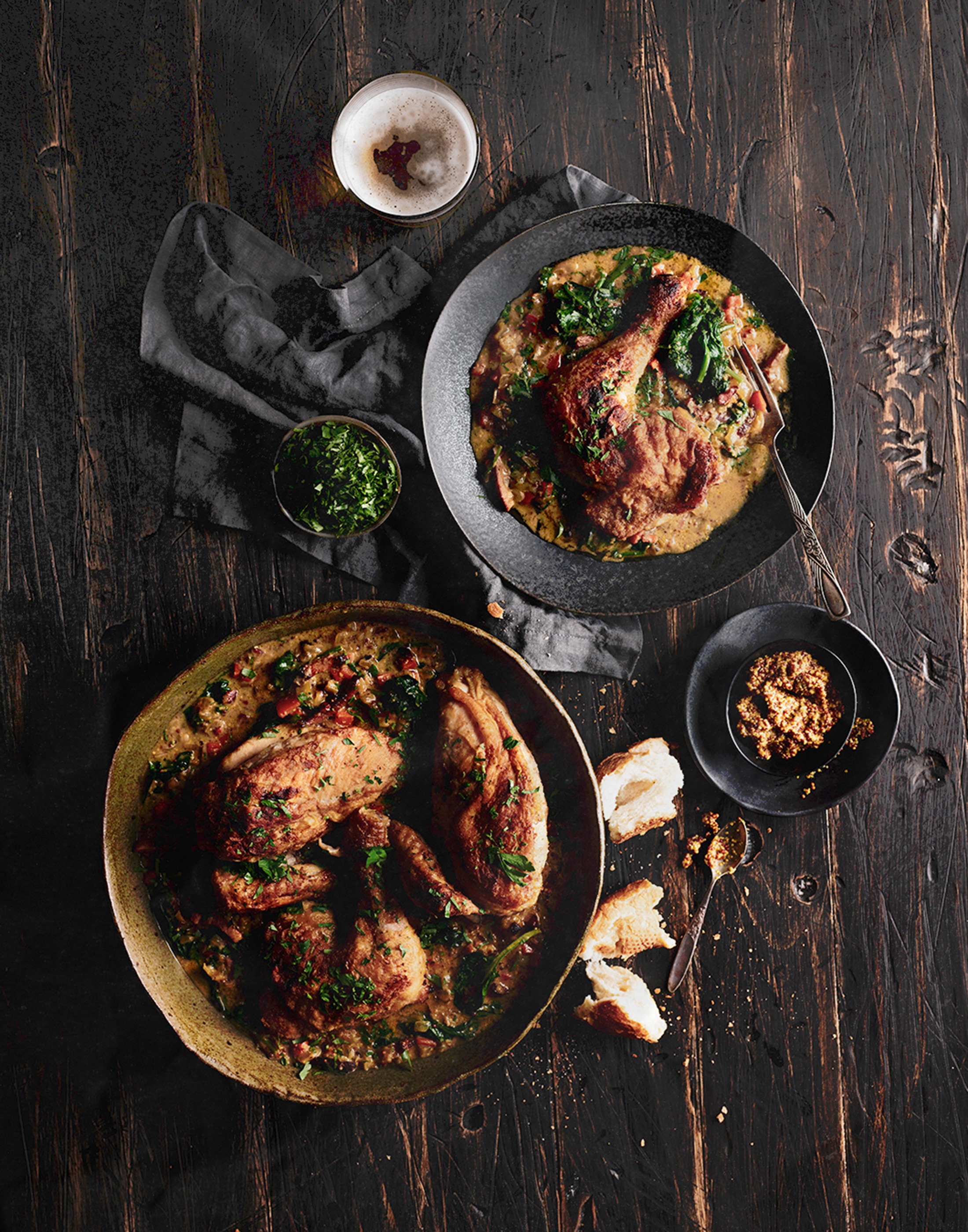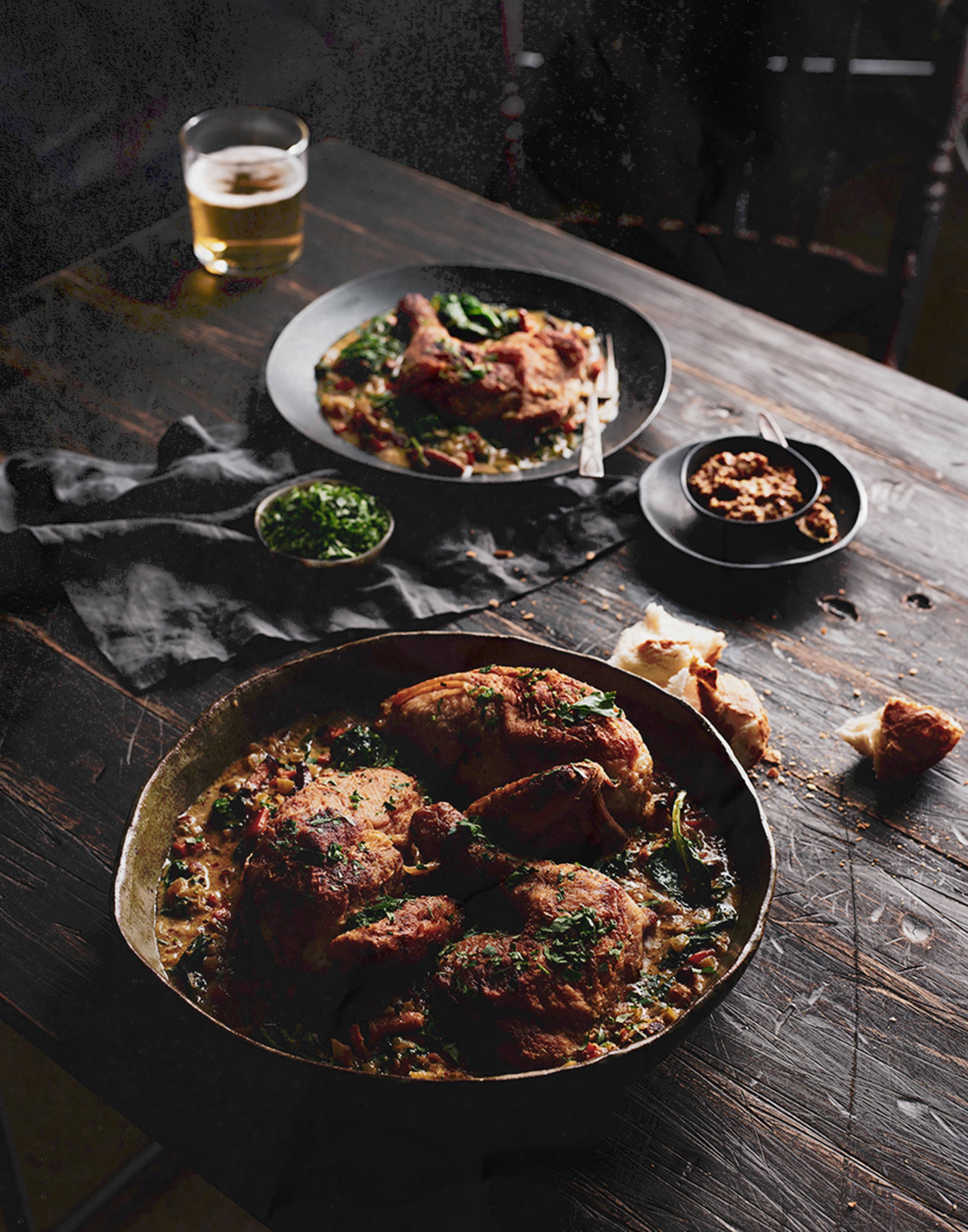 CHICKEN AND MUSTARD FRICASSEE

INGREDIENTS
2kg chicken
sea salt flakes and freshly-ground black pepper
¼ cup plain flour
125g unsalted butter
100g triple-smoked ham, cut into fine batons
2 brown onion, very finely diced
2 medium carrots, diced
2 sticks celery, diced
12 cloves garlic, minced
4 sprigs thyme
2 tsp Herbes de Provence
1 cup white wine
300ml cream
2 Tbsp seeded mustard
4 cups baby spinach leaves
crusty bread, to serve
METHOD
1 Use a sharp pair of scissors to chop the chicken into pieces, then season generously with salt and pepper. Toss with the flour, then set aside for 10 minutes.
2 Place the butter in a large lidded saucepan set over a moderate heat, then fry the chicken pieces for 5 minutes, until browned. Set aside. Add the ham, onions, carrots, celery, garlic, thyme and Herbes de Provence to the pan and cook for 5 minutes. Pour in the wine and bring to a boil.
3 Return the chicken pieces, pour in the cream and mustard, then fit the lid and cook gently for 30 minutes, until the chicken is firm. Mix in the spinach leaves, then serve with crusty bread.