Share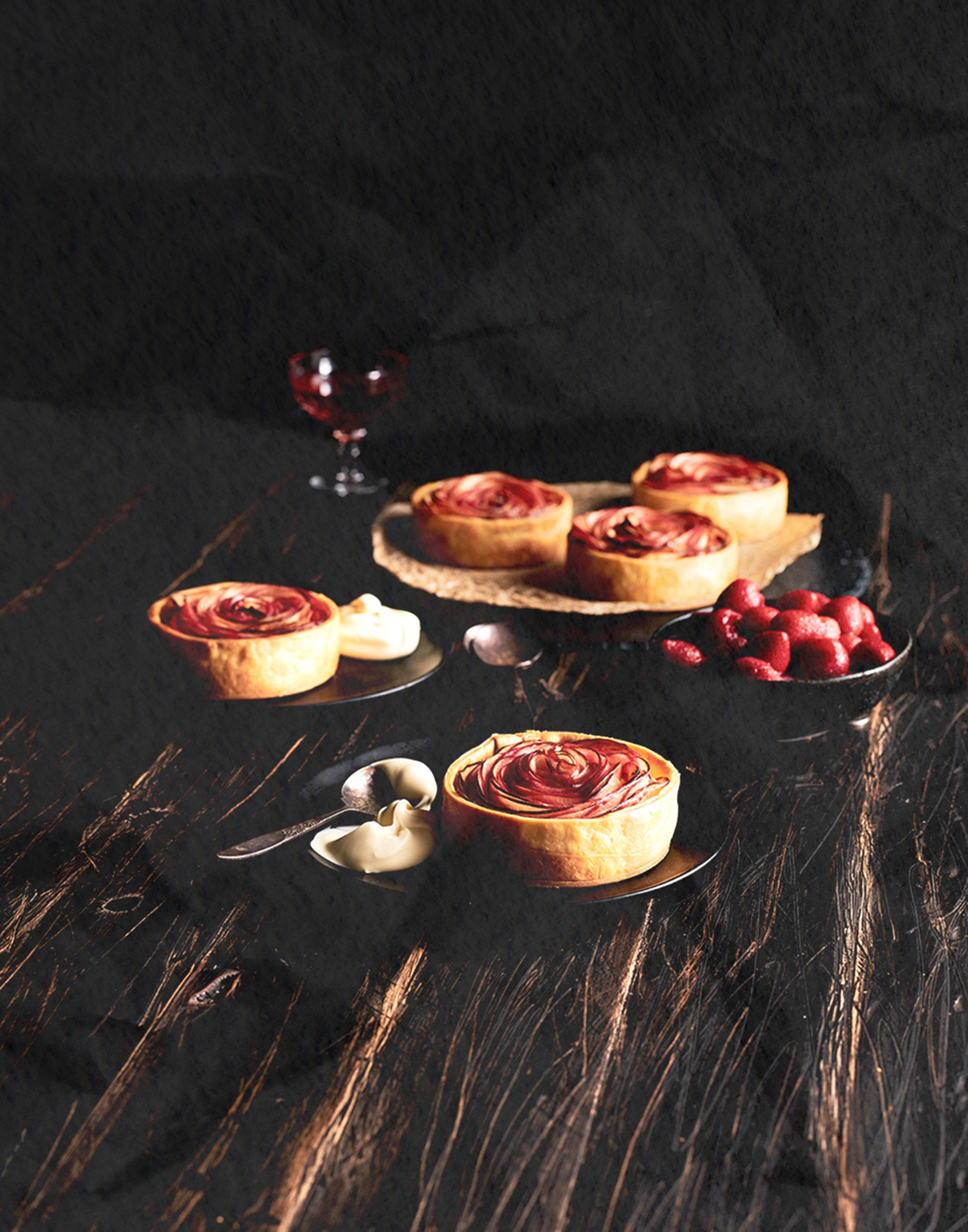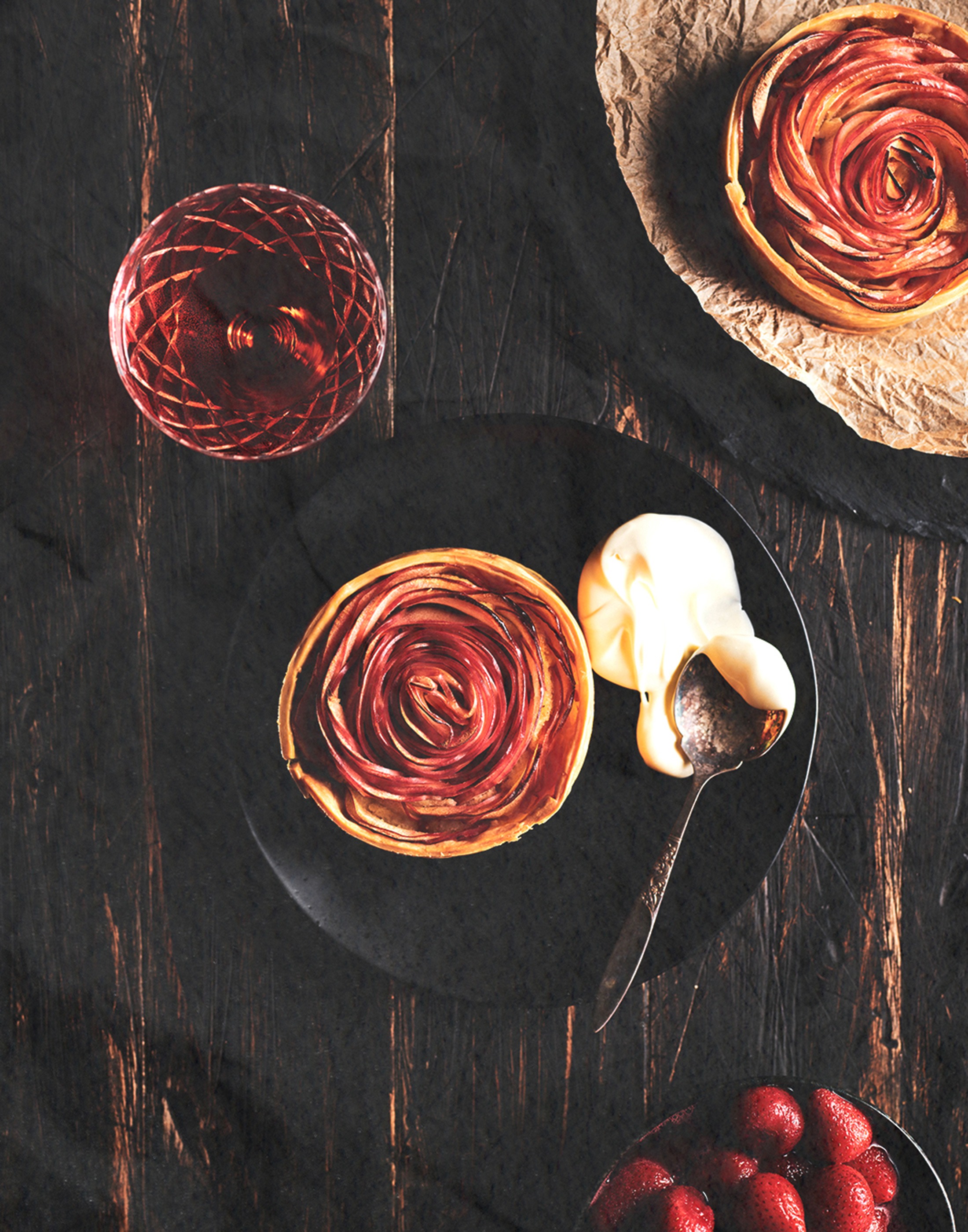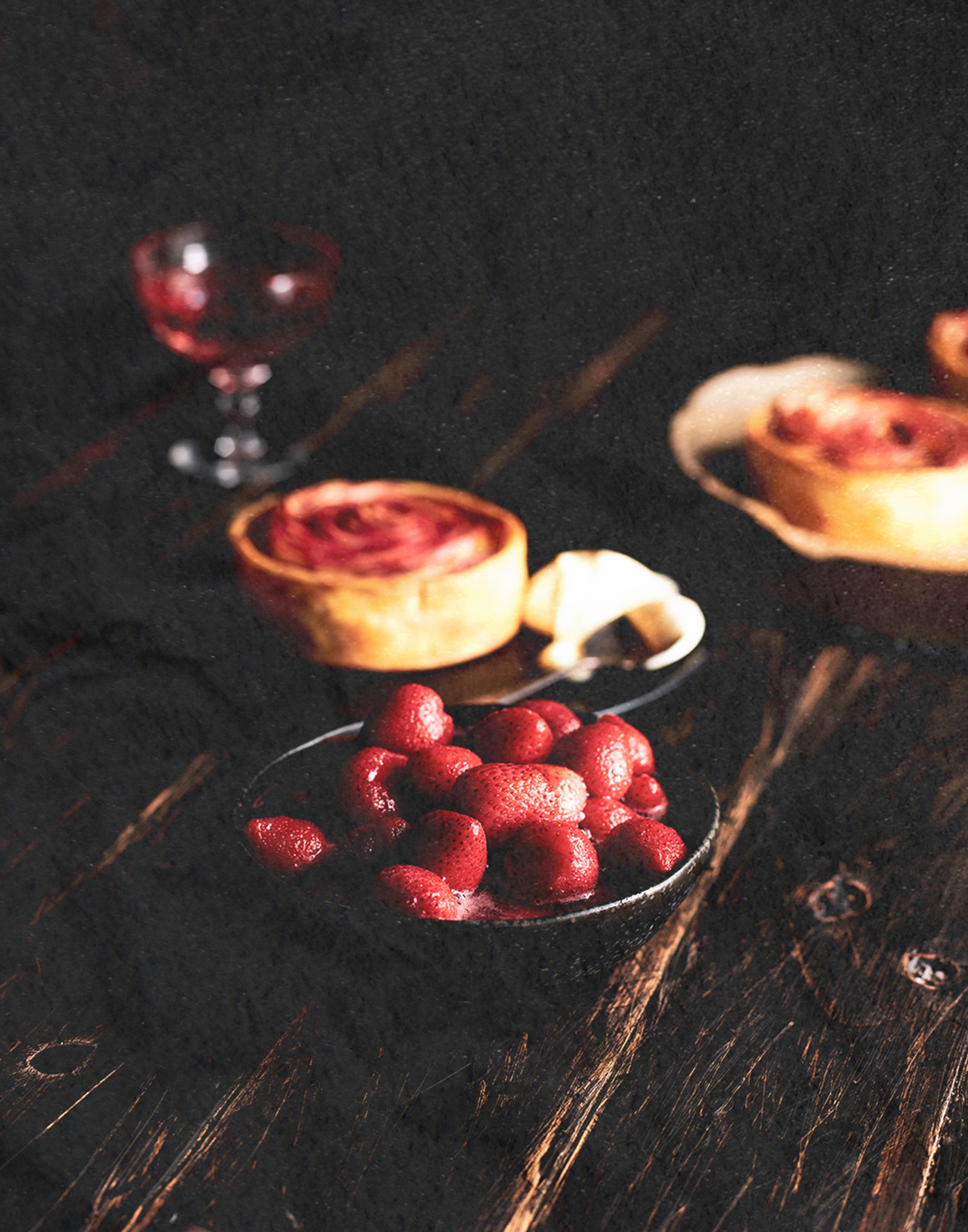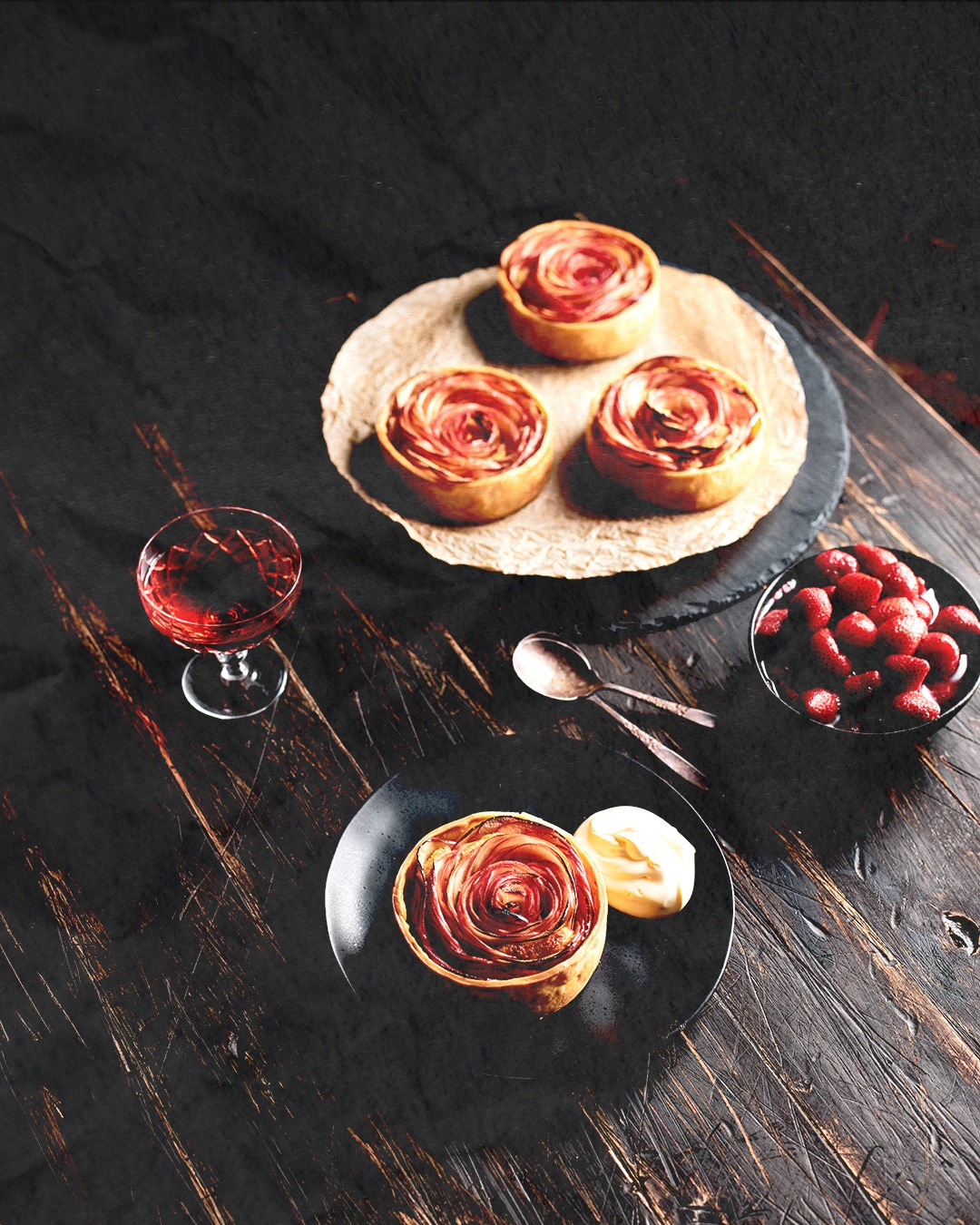 APPLE ROSE TARTS WITH MARINATED STRAWBERRIES AND CINNAMON CREAM

INGREDIENTS
200g shortcrust pastry
75g unsalted butter
300g caster sugar
2 eggs
1 tsp vanilla paste
150g almond meal
4 Pink Lady apples
2 Tbsp Demerara sugar
3 punnets strawberries, hulled
300ml thickened cream
75g icing sugar
½ tsp ground cinnamon
METHOD
1 Preheat oven to 180°C. Cut four fifteen cm discs of pastry and line into four 10cm individual tartlet tins, trimming the excess. Freeze until firm.
2 Combine the butter and 100g caster sugar in the bowl of an electric mixer and beat with the paddle attachment on mediums peed for 5 minutes, until light. Beat in the eggs and vanilla, then fold in the almond meal. Spoon into the bottom of the tartlet shells.
3 Cut the cheeks off the apples, then slice very finely. Arrange on top of the almond mixture in concentric circles, scatter with Demerara sugar, then bake for 30-35 minutes, untl the pastry is crisp.
4 Mix half the strawberries with the remaining sugar in a saucepan and set over a moderate heat. Cook for 10 minutes, until the strawberries are completely softened, then strain through a fine sieve, discarding the solids. Mix the syrup with the remaining strawberries and set aside to cool.
5 Whip the cream, icing sugar and cinnamon to soft peaks. Serve the apple tarts warm with strawberries and cream.