Share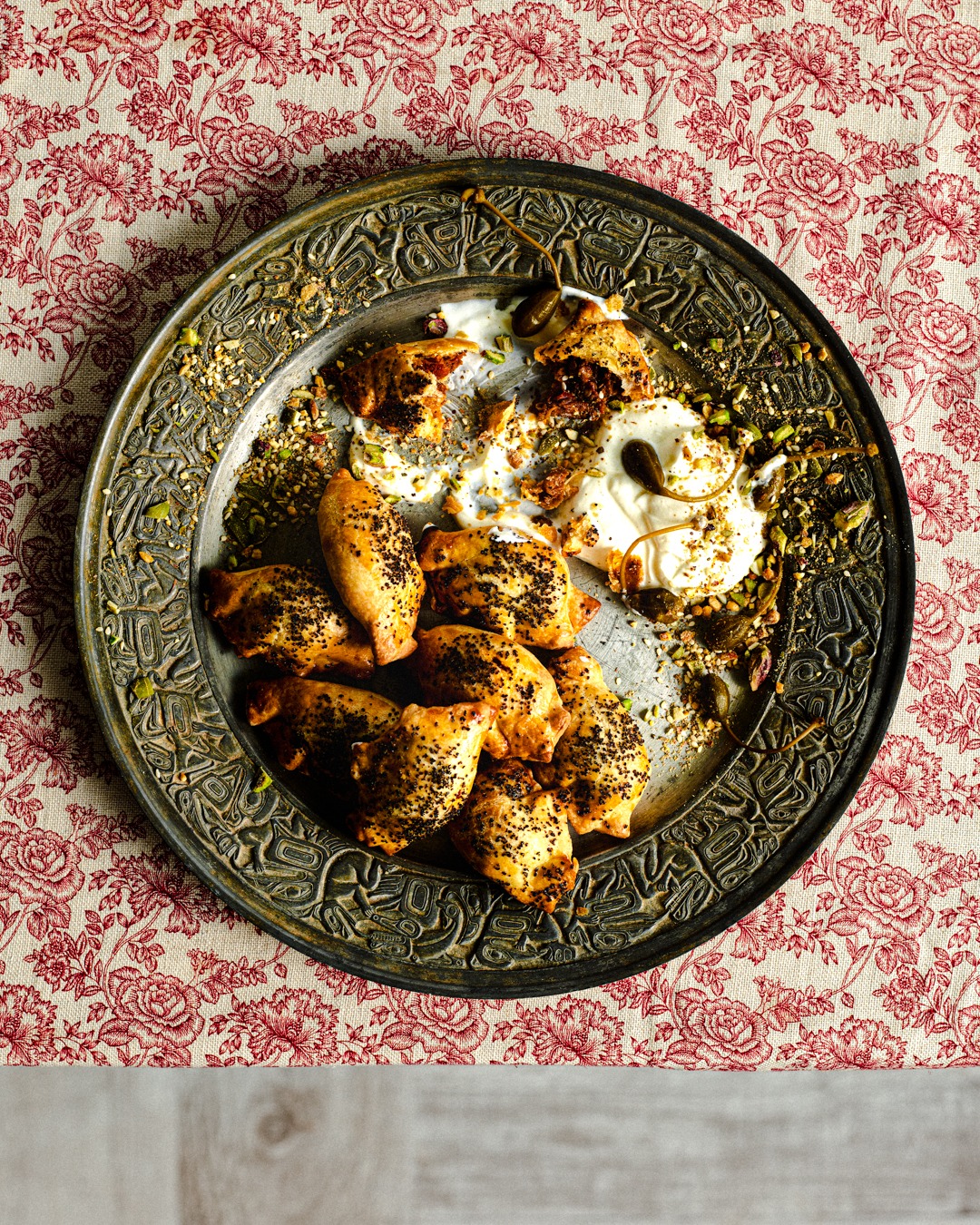 Eggplant-Tomato Burekas

Preparation time: 20 minutes
Cooking time: 45 minutes
Makes: 24
2¾ cups plain flour
125g cold unsalted butter, grated
1 large eggplant
2 Tbsp extra virgin olive oil
1 brown onion, finely diced
8 cloves garlic, minced
2 Tbsp extra virgin olive oil
400g can whole peeled tomatoes, strained
1 bunch thyme leaves
1 cup finely-grated Parmesan cheese
2 eggs
METHOD
1 Preheat oven to 200°C. Combine 2½ cups flour with the butter in a large bowl, then rub with fingertips until crumbly. Add ½ cup iced water, mix gently, then refrigerate for 1 hour.
2 Place the eggplant on a roasting tray, pierce on all sides, then bake for 1 hour. Scoop out the flesh, then transfer to a sieve and allow to drain.
3 Sauté the onion and garlic in extra virgin olive oil in a large pan over a moderate heat. Once softened, add the eggplant, tomato and thyme, cooking for 10 minutes, until thickened. Allow to cool, then mix in the Parmesan, 1 egg and the remaining flour.
4 Divide the dough into 24 pieces and roll each out to a 10cm disc. Place a spoon of eggplant mixture in the centre of each, fold over, and pinch to seal, using just a little water if needed. Arrange on a lined tray, brush with the remaining egg, then bake for 20-25 minutes.