Share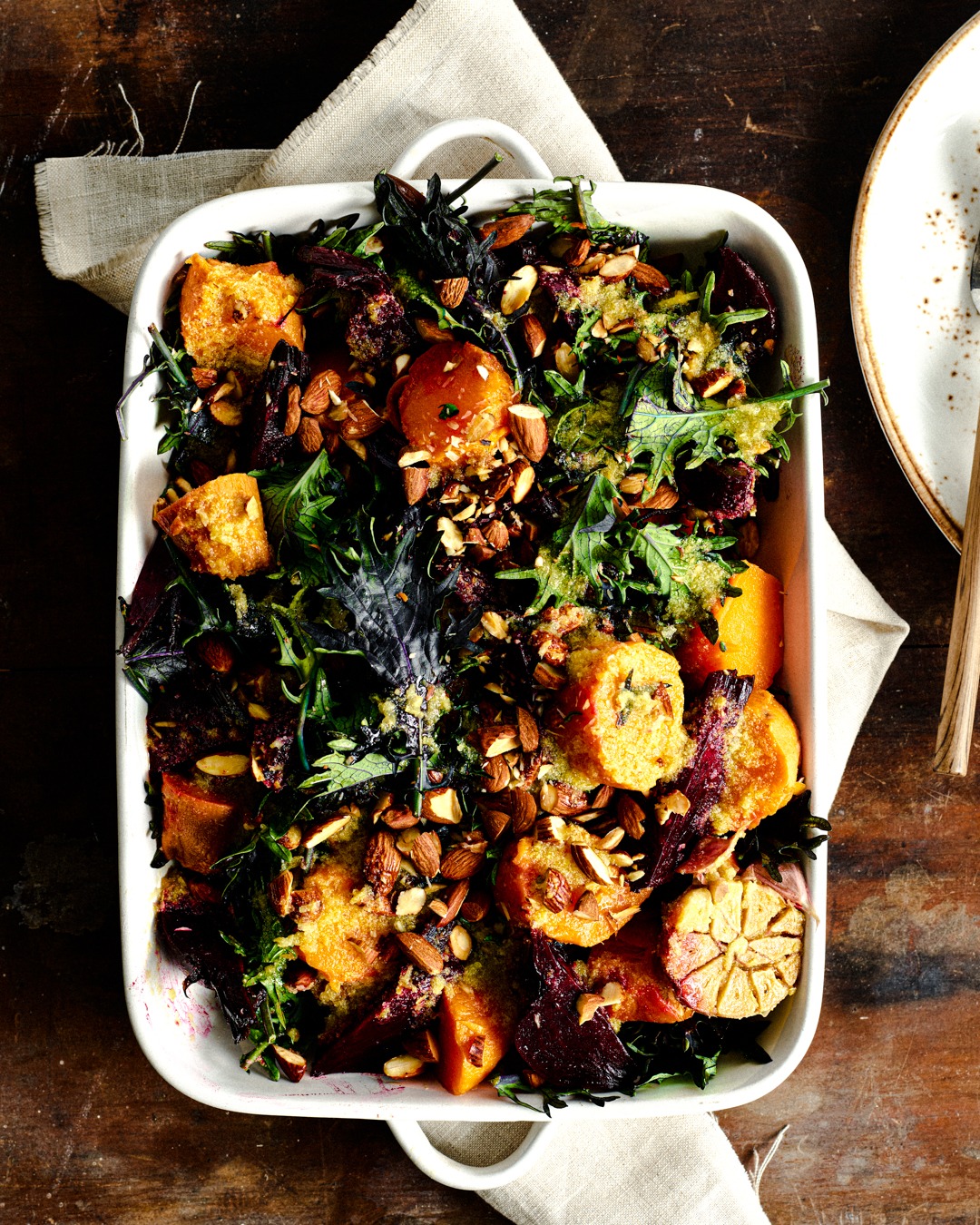 Roasted Sweet Potatoes and Beetroot

Preparation time: 15 minutes
Cooking time: 1½ hours
Serves: 12
4 small sweet potatoes
6 small beetroot
8 sprigs thyme
8 juniper berries, crushed
¼ cup extra virgin olive oil
½ cup almond kernels, toasted
4 cups baby mustard leaves
1 Tbsp dukkah
1 Tbsp preserved lemon rind
finely-grated zest and juice of 1 lemon
1 tsp honey
METHOD
1 Preheat oven to 180°C. Arrange the sweet potatoes on an oven tray then bake for 1 hour, until tender and beginning to caramelise. Set aside to cool completely.
2 Place the beetroot, thyme, juniper berries and 1 Tbsp extra virgin olive oil in a pouch made from two layers of foil and season generously with salt and pepper. Wrap tightly, arrange on a roasting tray, then bake for 1½ hours. Set aside to cool.
3 Peel the beetroot, reserving all the juices in the bag, then cut into wedges. Peel the sweet potatoes and cut into discs. Toss the beetroot and sweet potatoes gently with the almonds, mustard leaves and dukkah.
4 Purée the preserved lemon, lemon juice, honey and remaining olive oil, then season with salt and pepper. Drizzle over the salad, followed by some of the beetroot juices.