Share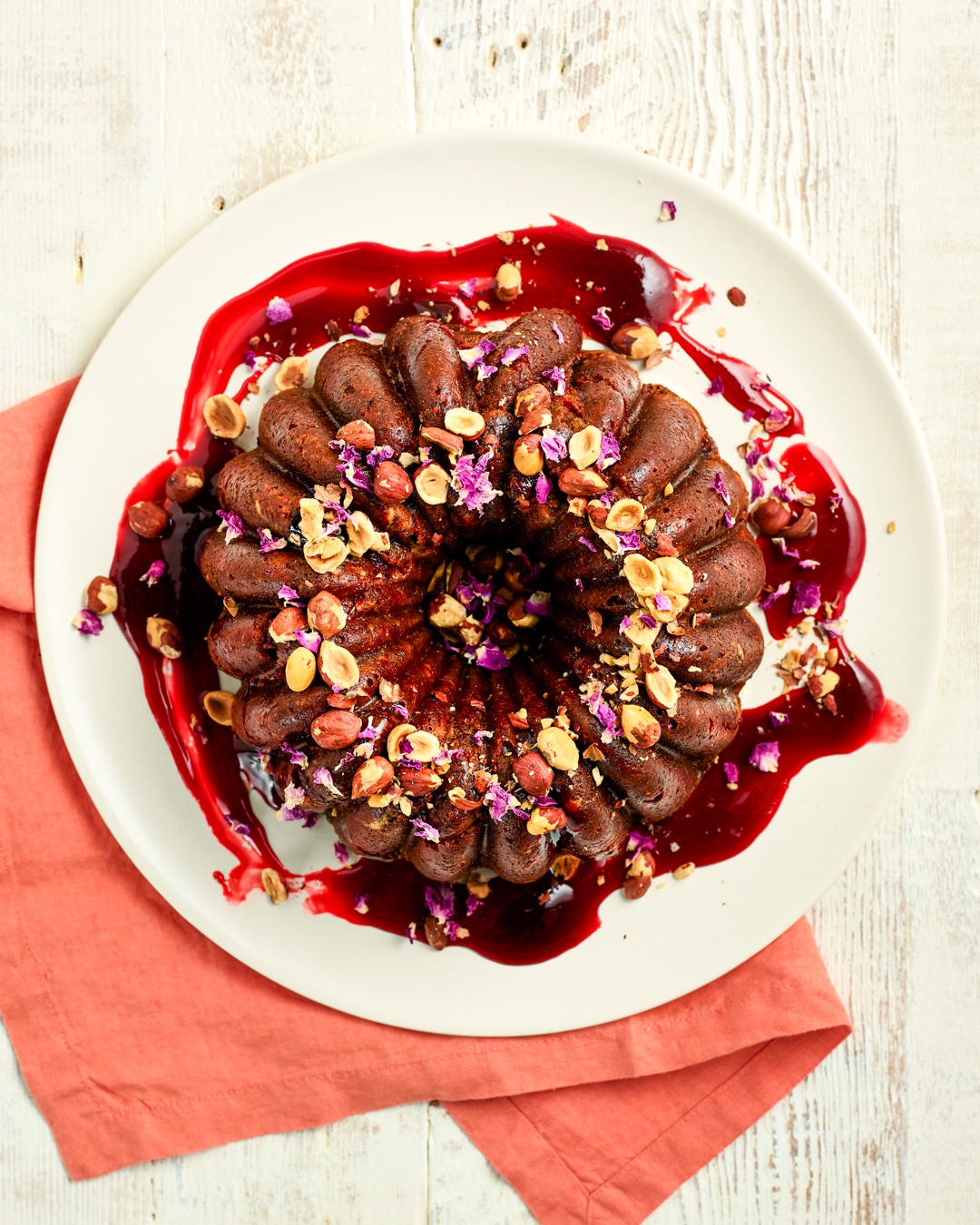 Honey and Hazelnut Quince Cake

Preparation time: 10 minutes
Cooking time: 45 minutes
Serves: 12
2 ripe quinces, peeled and cored
2 cups caster sugar
2 oranges, chopped
225g unsalted butter, softened
275g Rapadura sugar
2 tsp vanilla paste
4 eggs
300g self-raising flour
150g hazelnut meal
1 cup buttermilk
1 cup honey
½ cup hazelnuts, toasted and chopped
dried Iranian rose petals, to decorate
METHOD
1 Preheat oven to 170°C. Chop the quinces, then combine with the caster sugar, oranges and 1L water in a roasting pan. Cover with foil, then bake for 3 hours. Set aside to cool.
2 Put the butter, brown sugar and vanilla in a the bowl of an electric mixer and beat with the paddle attachment on medium speed for 5 minutes, until light. Beat in the eggs one at a time.
3 Fold in the flour, hazelnut meal and buttermilk. Drain the quinces and chop into cubes, then fold in. Spoon into a buttered and floured 10-cup Bundt tin and bake for 40-45 minutes, until a skewer can be inserted and removed cleanly.
4 Invert onto a wire rack, then drizzle with honey and top with hazelnuts. Scatter with rose petals.