Share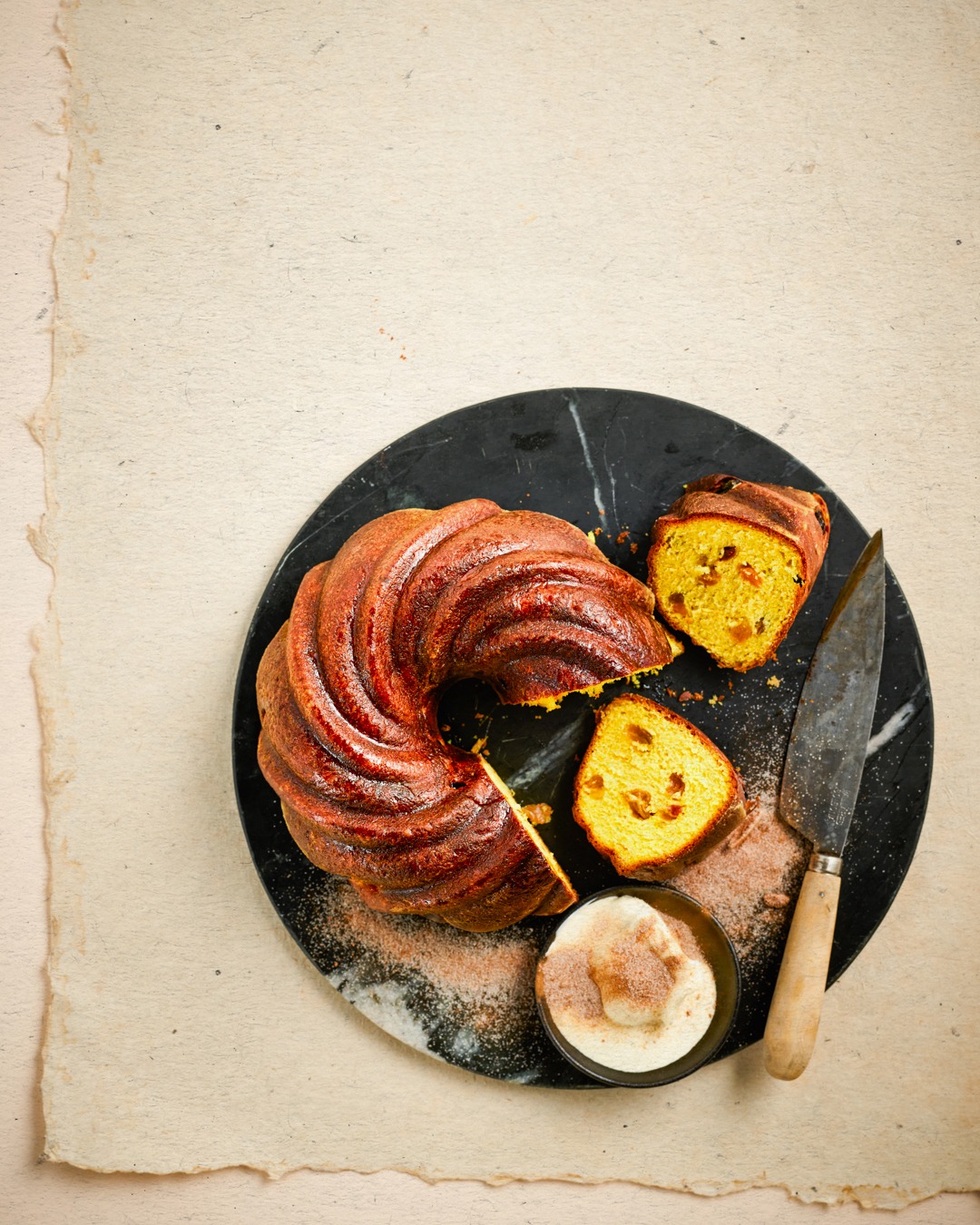 Tahini and Raisin Kugelhopf

Preparation time: 20 minutes
Cooking time: 40 minutes
Makes: 2
250g raisins
125g unsalted butter, softened
250g caster sugar
finely-grated zest and juice of 2 oranges
3 eggs
3 egg yolks
250g tahini
14g instant dried yeast
800g baker's flour
20g fine salt
¼ cup cottage cheese
candied orange rind, to garnish
METHOD
1 Preheat oven to 180°C. Place the raisins in a small bowl and cover with boiling water for 5 minutes, then drain. Put the butter, half the sugar and zest in the bowl of an electric mixer and bat with the paddle attachment on medium speed for 5 minutes, until light. Beat in the eggs, yolks and tahini.
2 Mix the yeast with 2 Tbsp flour and ¼ cup warm water, then set aside for 10 minutes, until foamy. Place in the mixer bowl with the remaining flour and salt, then mix on low speed with the dough hook. Add the yoghurt, then the butter mixture and knead until smooth.
3 Cover with cling film then set aside until doubled in size. Punch the dough down and form into a ring. Place into a buttered and floured 10-cup Bundt mould, then cover with cling film and set aside until doubled in size.
4 Bake for 40-45 minutes, until golden. Invert onto a wire rack. Meanwhile, combine the remaining sugar with the orange juice and boil until syrupy. Drizzle over the cake, then garnish with candied orange rind.