Share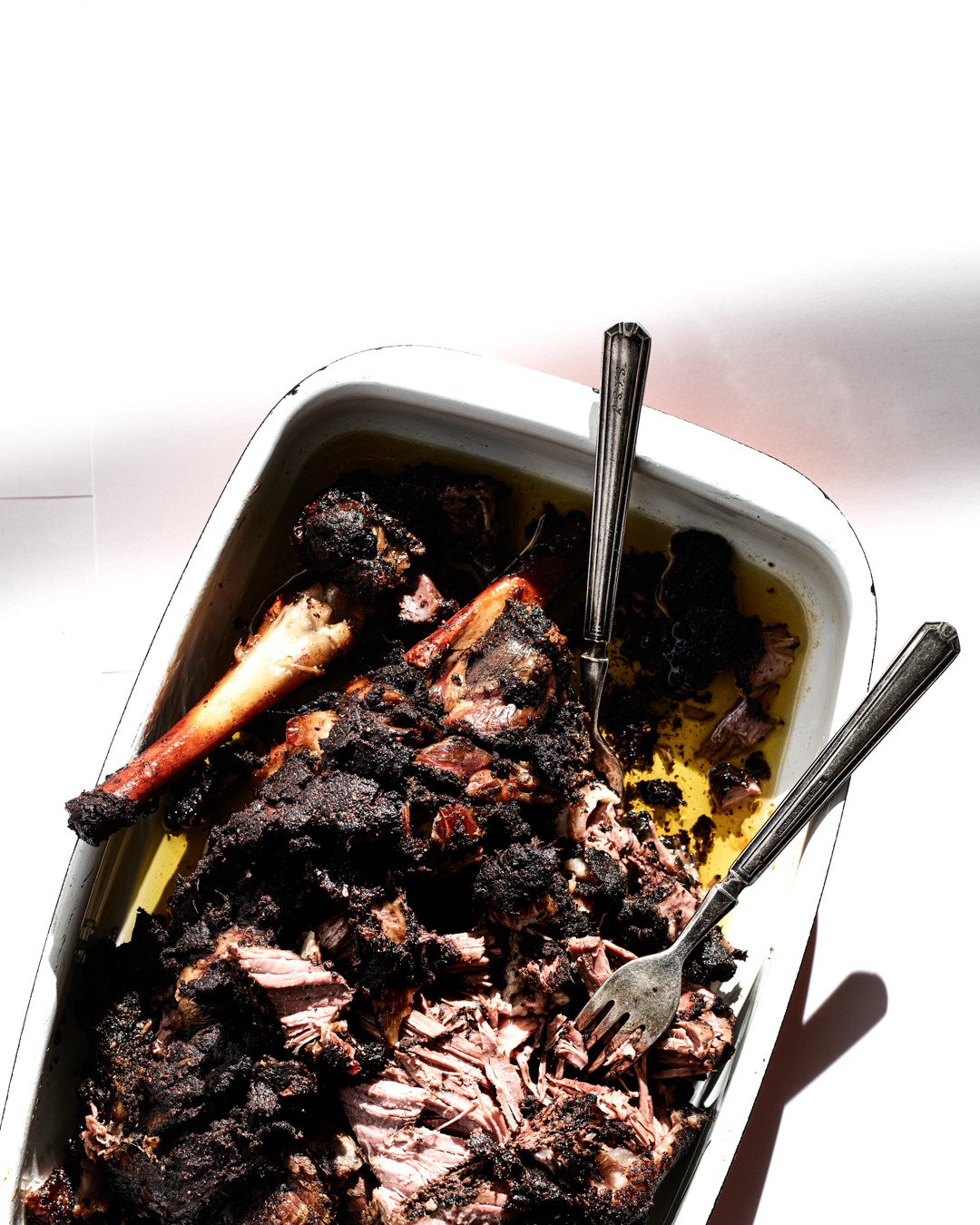 Lamb Shwarma with Yoghurt and Pickles

Preparation time: 10 minutes
Cooking time: 4 hours
Serves: 8
2 tsp cumin seeds
8 cloves
2 tsp white peppercorns
1 tsp fennel seeds
seeds of 24 cardamom pods
½ tsp fenugreek seeds
2 star anise
1 cinnamon stick
1 tsp freshly-grated nutmeg
7cm finely-grated ginger
8 cloves garlic, minced
1 Tbsp sumac
finely grated zest and juice of 2 lemons
½ bunch coriander, finely chopped
½ cup extra virgin olive oil
1 lamb leg
flatbreads, yoghurt and pickles, to serve
METHOD
1 Preheat oven to 150°C. Place the cumin, cloves, peppercorns, fennel seeds, cardamom, fenugreek, star anise and cinnamon on a tray and bake for 10 minutes, until aromatic. Grind to a powder, then mix with the nutmeg, ginger, garlic, sumac, zest, juice, coriander and extra virgin olive oil.
2 Use a sharp knife to score the lamb in parallel lines, then rub all over with the marinade. Cover and refrigerate for 2 hours, or overnight.
3 Place in a roasting pan with 1 cup water and bake for 1 hour. Add another ½ cup water, cover with foil, then bake for a further for 3 hours. Allow to rest then cave and serve with the flatbreads, yoghurt and pickles.