Share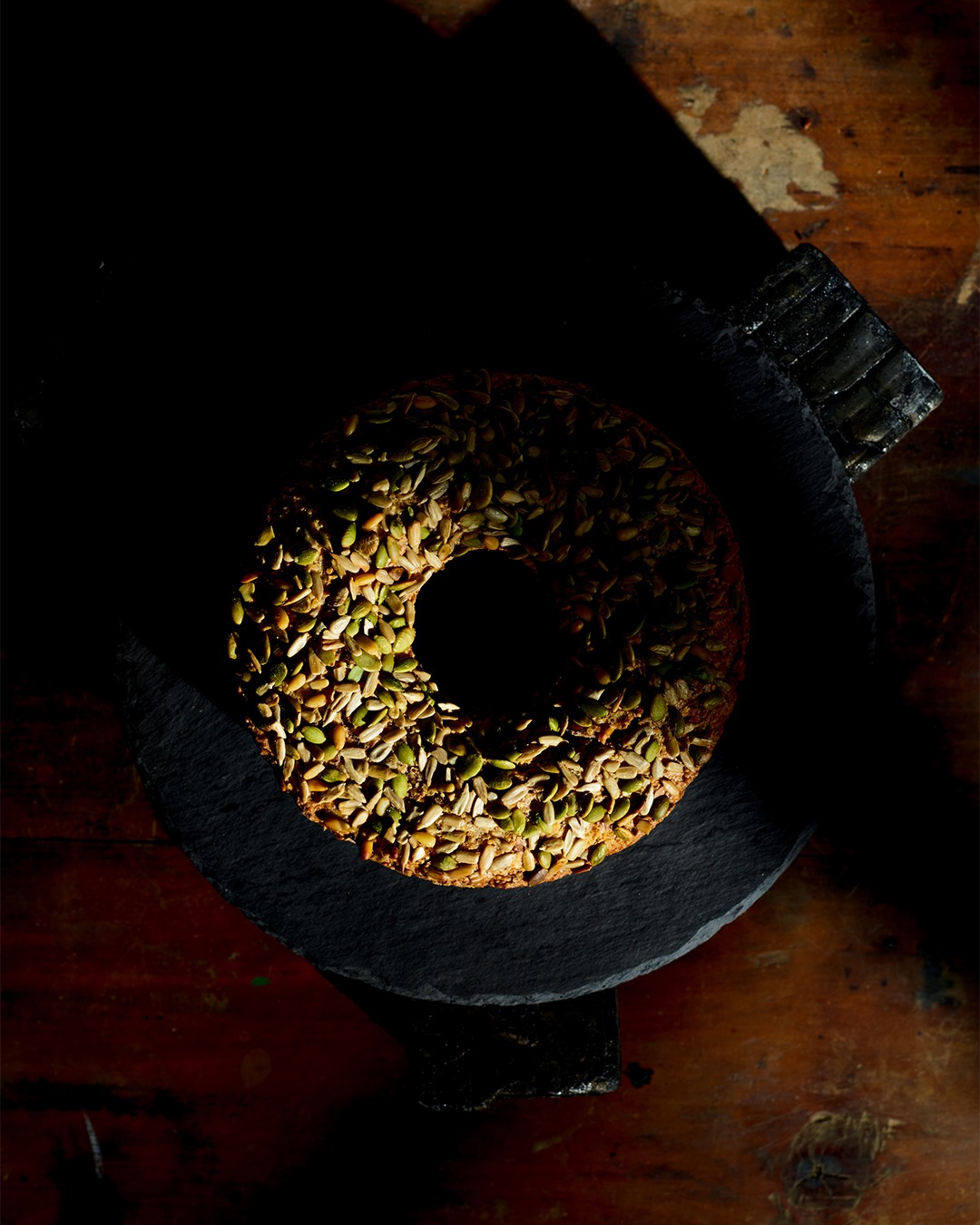 Mixed Nut and Chia Seed GF Bread

Preparation time: 25 mins
Cooking time: 45 mins
Serves: 1 loaf
INGREDIENTS
350g quinoa
75g chia seeds
100ml extra virgin olive oil
finely grated zest and juice of 2 lemons
1 tsp sea salt flakes
75g lentil flour
1½ tsp bicarbonate of soda
½ cup toasted almonds, chopped
½ cup toasted walnuts, chopped
1 cup mixed sunflower seeds and pumpkin seeds
METHOD
1 Preheat oven to 170°C. Soak the quinoa in cold water overnight, then drain well.
Mix the chia with 150ml water, stir thoroughly, then set aside for 20 minutes.
2 Combine the quinoa, chia seeds, oil, zest, juice, lentil flour and remaining water in a food processor and pulse until the quinoa begins to break up. Add the bicarbonate of soda and nuts and pulse a dozen times.
3 For into a rough log, then roll in the seed mixture. Allow to stand for 20 minutes, then bake for 40-45 minutes, until a skewer can be inserted and removed cleanly.