Share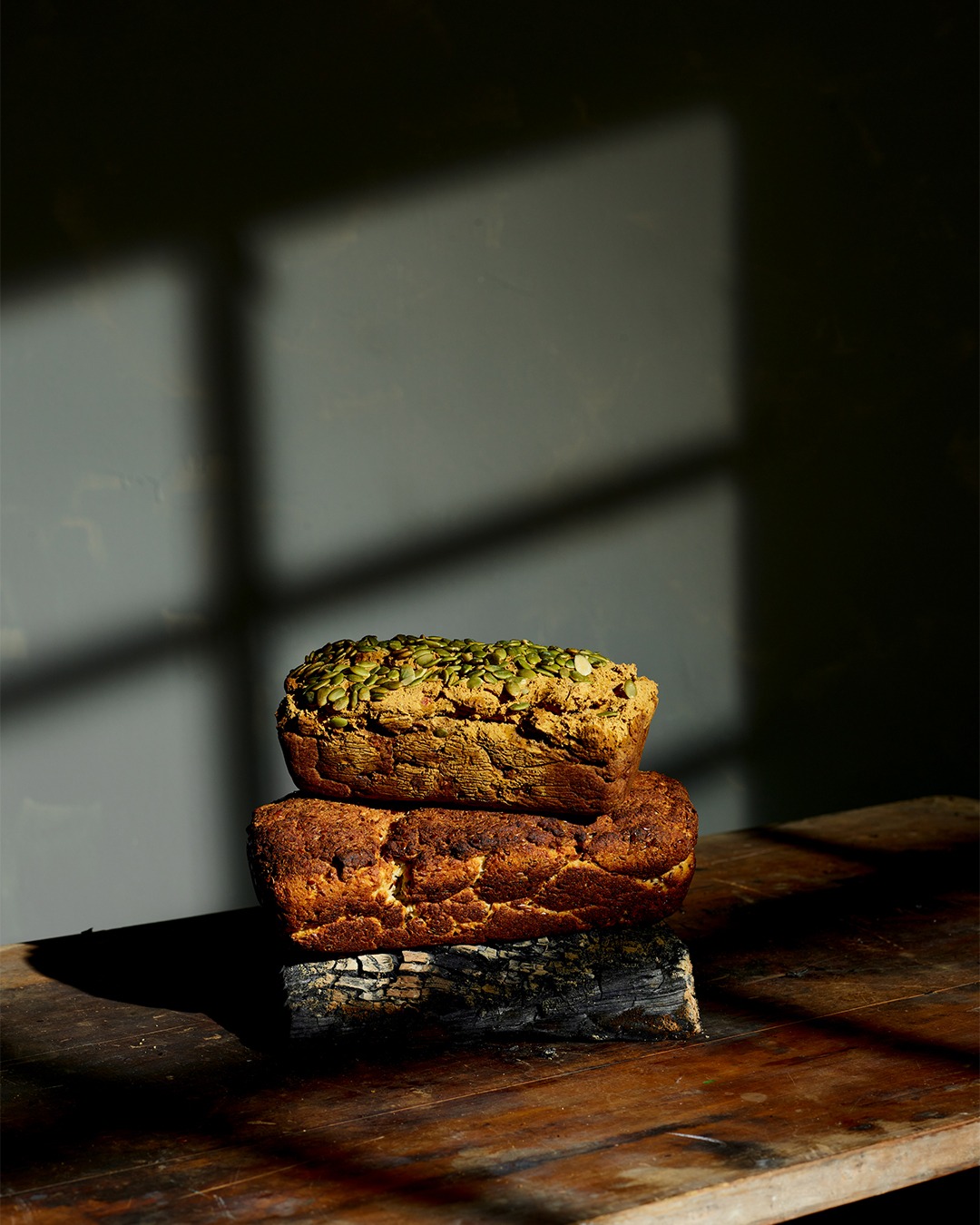 Roasted Pumpkin and Pecan GF Bread

Preparation time: 5 mins
Cooking time: 1½ hours
Serves: 1 loaf
INGREDIENTS
100g ground flax seeds
400g pumpkin, peeled, seeded and chopped
2 Tbsp extra virgin olive oil
salt and freshly ground black pepper
2 Tbsp maple syrup
2 Tbsp coconut sugar
1 tsp ground cinnamon
½ tsp mixed spice
2 tsp fine salt
1½ cup pecans
400g gluten free flour
2 tsp baking powder
2 tsp Herbes de Provence
2 tbsp pepitas
METHOD
1 Preheat oven to 180°C. Combine flax seeds and 125ml water. Stir well, then stand for 45 minutes. Toss the pumpkin in extra virgin olive oil and season generously with salt and pepper, then roast for 45 minutes, until softened. Mash, then drain in sieve to remove excess water.
2 Combine the pumpkin, flax seeds, maple syrup, coconut sugar, ground cinnamon, spice, salt and half the pecans in a food processor. Puree until smooth. Chop the remaining pecans and fold in.
3 Sift the flour and baking powder into the mix and fold in with the Herbes de Provence. Spoon into an oiled and floured bread tin, then top with the pepitas. Stand for 20 minutes, then bake for 40-45 minutes, until a skewer can be inserted and removed cleanly. Cool on a wire rack.