Share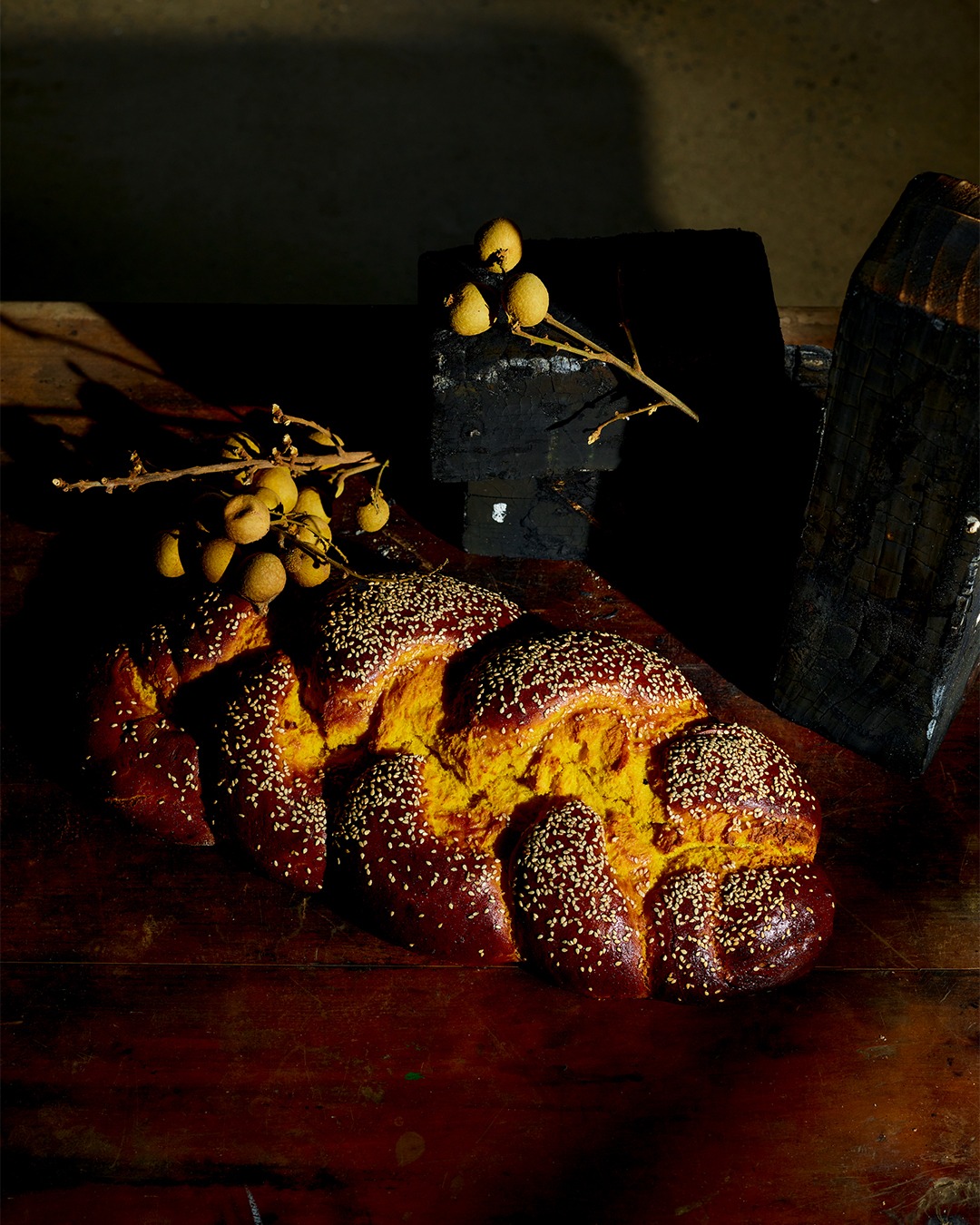 Turmeric and Bush Honey Challah

Preparation time: 25 mins
Cooking time: 1½ hours
Serves: 1 loaf
INGREDIENTS
3 tsp instant dried yeast
2 tsp cup brown sugar
4 cup bakers flour
3 eggs
6cm piece finely-grated turmeric
1½ tsp fine salt
½ cup macadamia oil
½ cup bush honey
egg wash and sesame seeds
METHOD
1 Preheat oven to 170°C. Combine the yeast, sugar, 2 Tbsp flour and 150ml water in a bowl then stir well. Set aside for 10 minutes, until foamy.
2 Transfer to the bowl of an electric mixer with the remaining flour, eggs and turmeric and beat with the dough hook for 10 minutes, until smooth. Add the salt, oil and honey and mix again. Cover with cling film, then set aside for 1 hour until doubled in size.
3 Divide into three pieces, roll into logs, then braid and arrange on a lined tray. Cover and allow to double in size. Brush with egg wash, scatter with sesame seeds, then bake for 45-50 minutes.