Share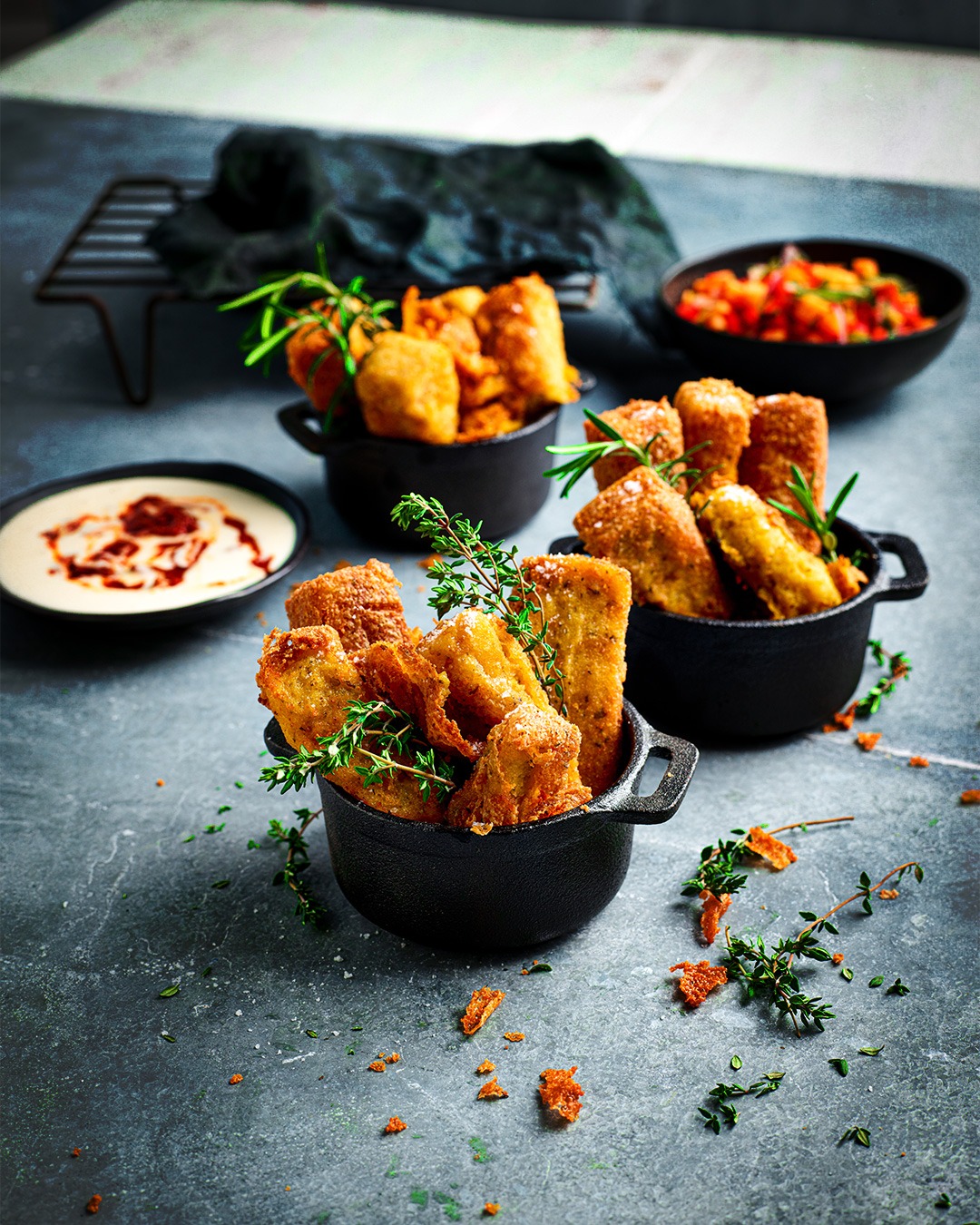 POLENTA AND HERB FINGERS
Preparation time: 15 minutes
Cooking time: 15 minutes
Makes: 24
INGREDIENTS
1L chicken stock
¼ cup cream
1 cup fine polenta
1 cup finely-grated Parmesan cheese
1 cup grated Gorgonzola cheese
2 tsp dried Italian herbs
sea salt flakes and freshly-ground black pepper
1 cup plain flour
½ cup cornflour
vegetable oil, for deep-frying
1 mango, finely diced
1 red onion, finely diced
1 red capsicum, finely diced
1 Lebanese cucumber, seeded and finely diced
2 cloves garlic, minced
2 sprigs parsley, finely chopped
juice of 1 lemon
aioli to serve
METHOD
1 Combine the stock and cream in a medium saucepan and bring to a simmer over a
moderate heat. Rain in the polenta, whisking constantly, until thickened, then fold in the
cheeses and herbs. Season generously with salt and pepper, then spoon into a lined 17cm x
27cm slice pan. Refrigerate until firm.
2 Cut into fingers with an oiled knife, then toss in a mixture of plain flour and cornflour. Set
aside for 10 minutes. Deep fry in hot (180°C) vegetable oil for 4 minutes, until crisp, then
drain on kitchen paper.
3 Mix the mango, onion, capsicum, cucumber, garlic, parsley and lemon in a bowl, then
season generously with salt and pepper. Serve with polenta fingers and aioli.