Share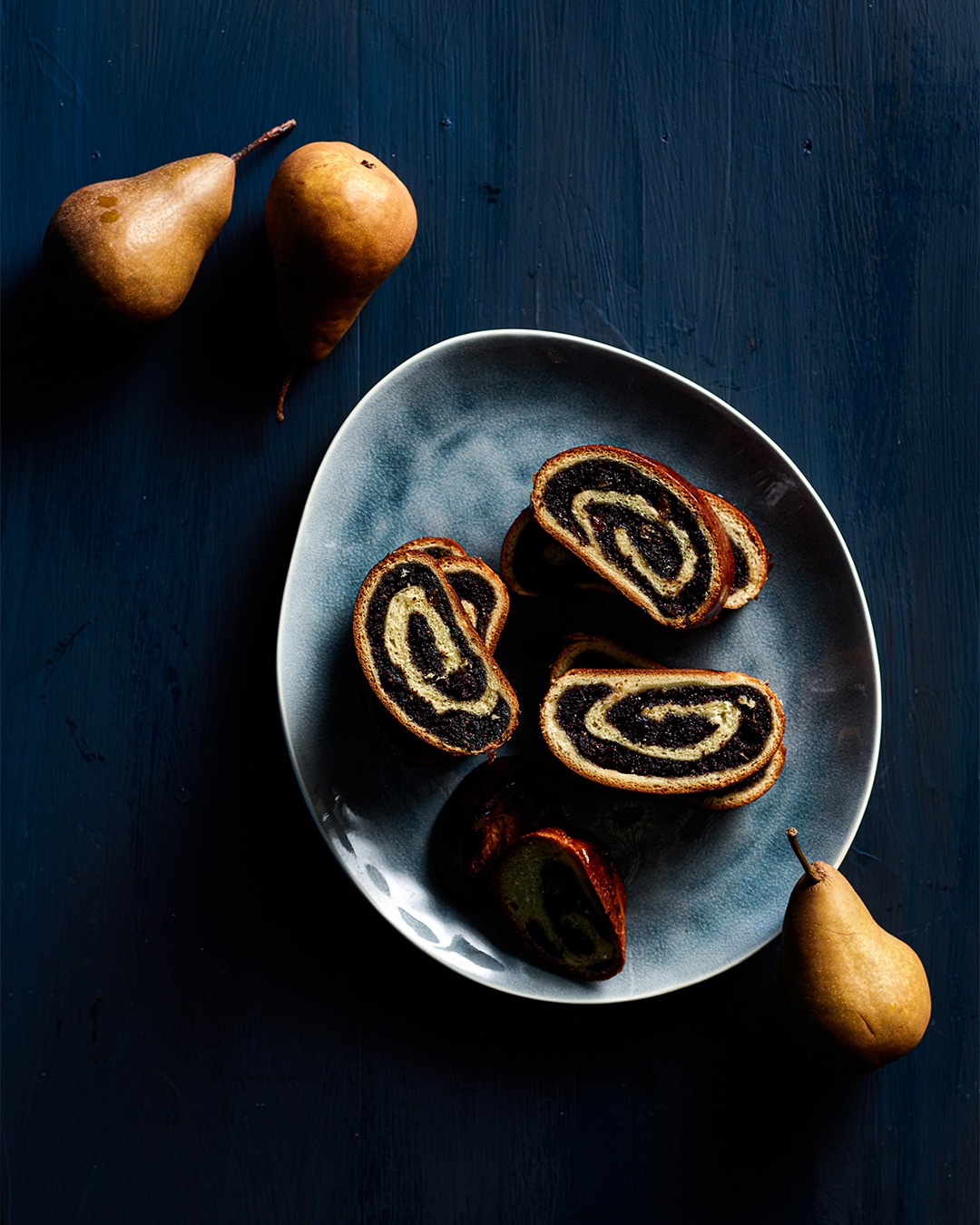 Cinnamon Scrolls

Preparation time: 20 mins + rising time
Cooking time: 30 mins
Makes: 12 scrolls
INGREDIENTS
1½ quantities Basic Rich Babka Dough
75g unsalted butter, melted
125g sultanas, chopped
125g pecans, chopped
50g sunflower seeds, chopped
1 cup brown sugar
1 Tbsp ground cinnamon
8 cardamom pods
6 star anise
2 cinnamon sticks
2 cups apple juice
110g caster sugar
1½ cups icing sugar, sifted
METHOD
1 Preheat oven to 200°C. Roll out the dough to make a rectangle 45cm x 25cm. Brush with the melted butter. Mix the sultanas, pecans, sunflower seeds, brown sugar and cinnamon in a bowl, then scatter over the top.
2 Starting at the near long edge, roll up to form a log. Slice into 12, then place into a well-greased muffin tray. Cover loosely with cling film and set aside to rise for 1 hour.
3 Place in the oven and bake for 10 minutes, misting with a little water. Reduce the heat to 180°C and bake for a further 20 minutes. Meanwhile, combine the remaining spices, apple juice and caster sugar and boil rapidly in a small saucepan until syrupy. Strain through a fine sieve then brush onto the scrolls as soon as they come out of the oven. Allow to cool on a wire rack.
4 Whisk the icing sugar with 1 Tbsp water to make a thick paste, ten drizzle over the scrolls and allow to set.