Share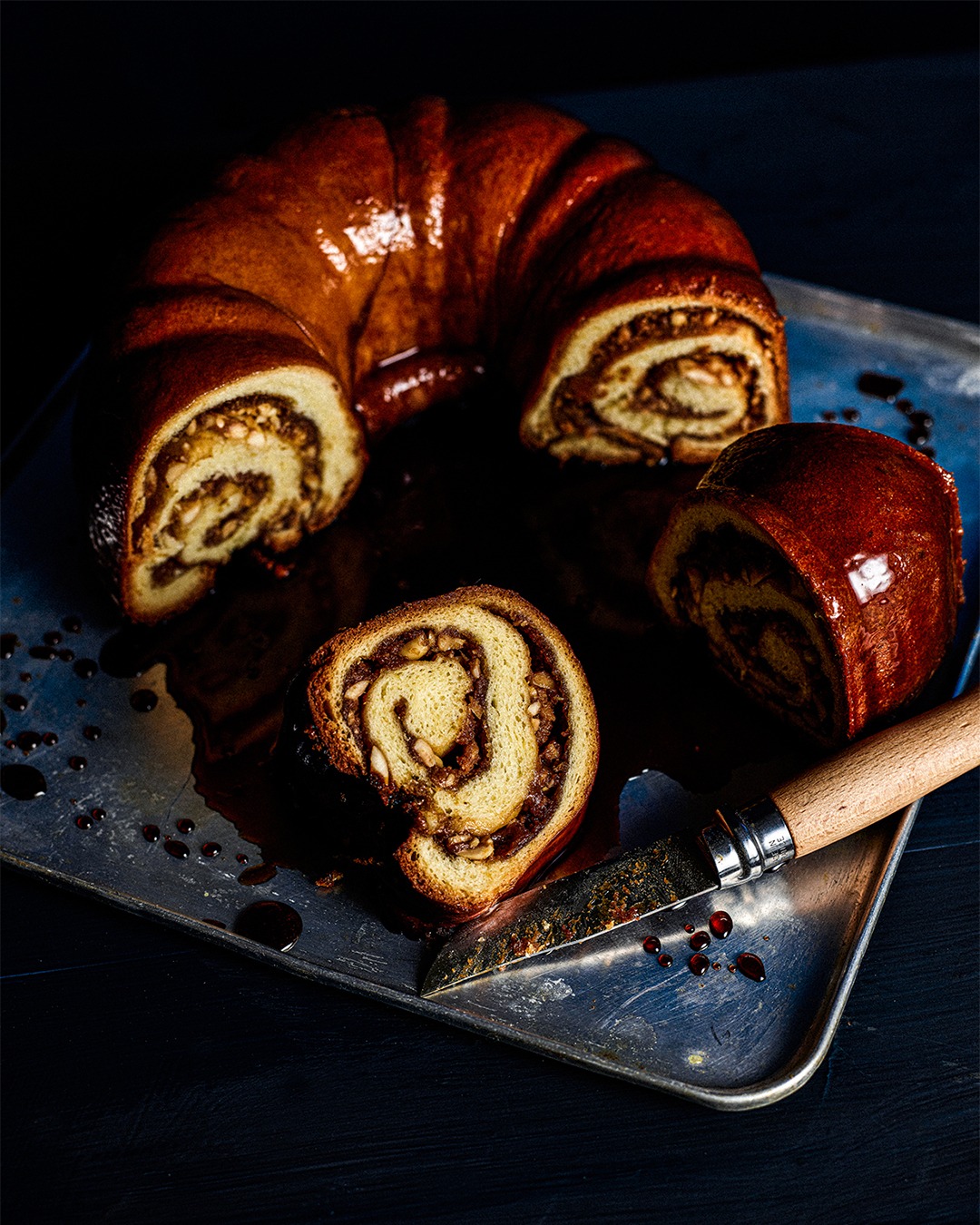 Malted Peanut Butter Babka Bundt

Preparation time: 20 mins + rising time
Cooking time: 45 mins
Makes: 12 scrolls
INGREDIENTS
1 quantity Basic Rich Babka Dough
250g crunchy peanut butter
100g unsalted butter, melted
150g dark brown sugar
2 tsp vanilla paste
1 tsp freshly-grated nutmeg
finely-grated zest and juice of 1 lemon
1 cup malted milk powder
150g salted peanuts, chopped
1½ cups dark rum
½ cup caster sugar
METHOD
1 Preheat oven to 200°C. Roll out the dough to make a rectangle 45cm x 25cm. Combine the peanut butter, meted butter, brown sugar, vanilla, nutmeg and zest in a bowl and beat until smooth. Stir in the lemon juice, then spread over the dough.
2 Scatter with the malted milk powder and peanuts. Starting at the near long edge, roll up to form a log, then place into a generously buttered and floured 2L Bundt tin. Cover loosely with cling film and set aside for 1 hour to rise.
3 Place in the oven and bake for 20 minutes, misting with a little water. Reduce the heat to 180°C and bake for a further 25 minutes. Meanwhile, combine the rum and caster sugar and boil rapidly in a small saucepan until syrupy. Brush half onto the Bundt as soon as it comes out of the oven. Stand for 10 minutes, invert onto a rack, then brush with the remaining syrup.