Share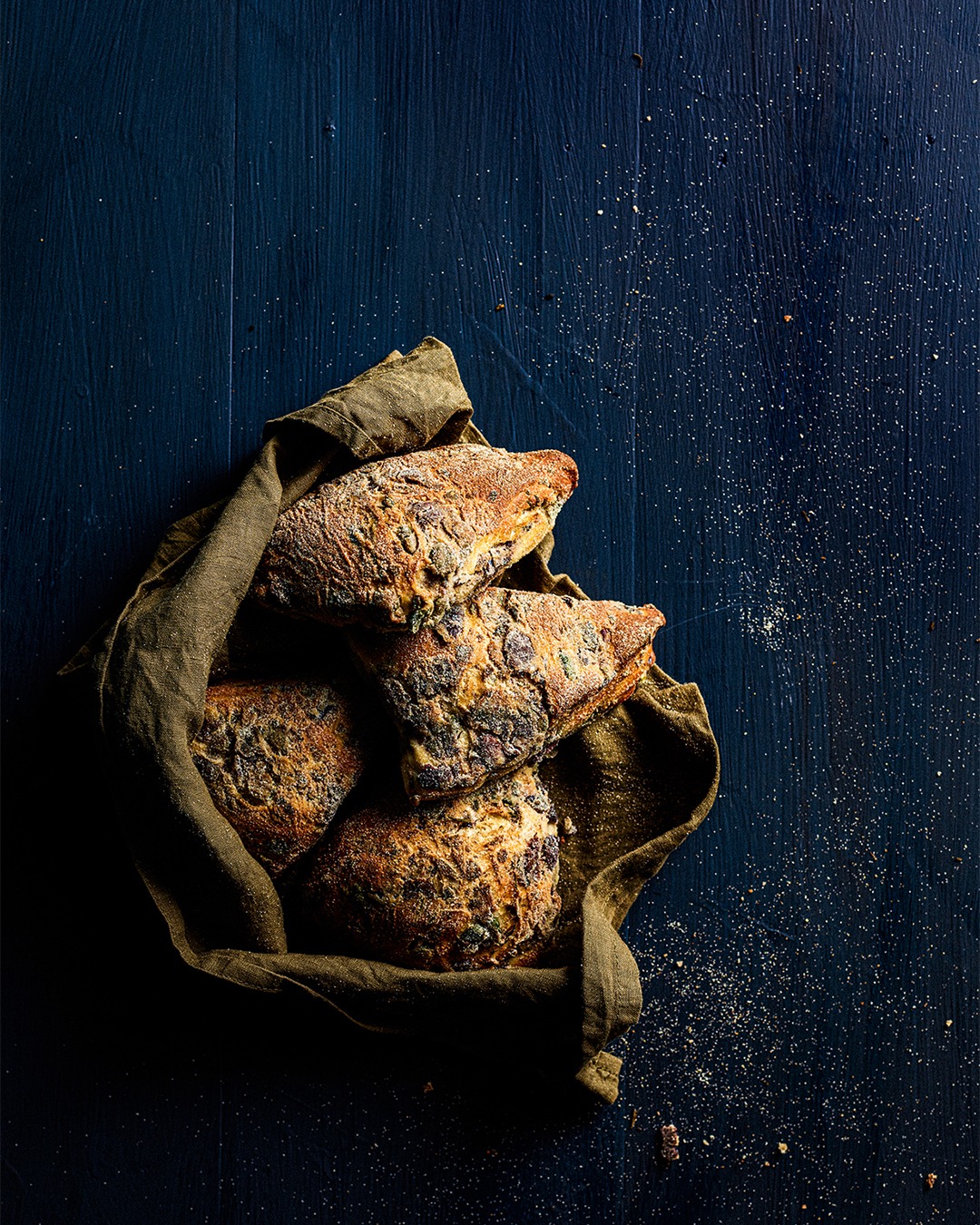 Olive and Rosemary Triangle Rolls

Preparation time: 20 mins + rising time
Cooking time: 30 mins
Makes: 6 rolls
INGREDIENTS
1 quantity Basic Rich Babka Dough
3 Tbsp chopped rosemary
½ cup black pitted olives, chopped
¼ cup green pitted olives, chopped
1 Tbsp capers, chopped
1 cup semolina
¼ cup extra virgin olive oil
2 tsp sea salt flakes
additional rosemary sprigs, for garnish
METHOD
1 Preheat oven to 200°C. When the dough has almost finished mixing (see Basic Rich Babka Dough recipe), add the chopped rosemary, olives, capers and 2 Tbsp semolina. Mix for 2 minutes then set aside to rise for 1 hour.
2 Roll out the dough to a rectangle 35cm x 30cm and rub both side with the remaining semolina. Use a pastry cutter or knife to cut into 12 triangles (halved lengthways, then six from each strip. Transfer to a lined oven tray, cover loosely with cling film, then set aside to rise for 1 hour.
3 Place in the oven and bake for 20 minutes, misting with a little water. Reduce the heat to 180°C and bake for a further 10 minutes. Brush with the olive oil, scatter with salt, then bake for a final 5 minutes. Cool on a wire rack.