Share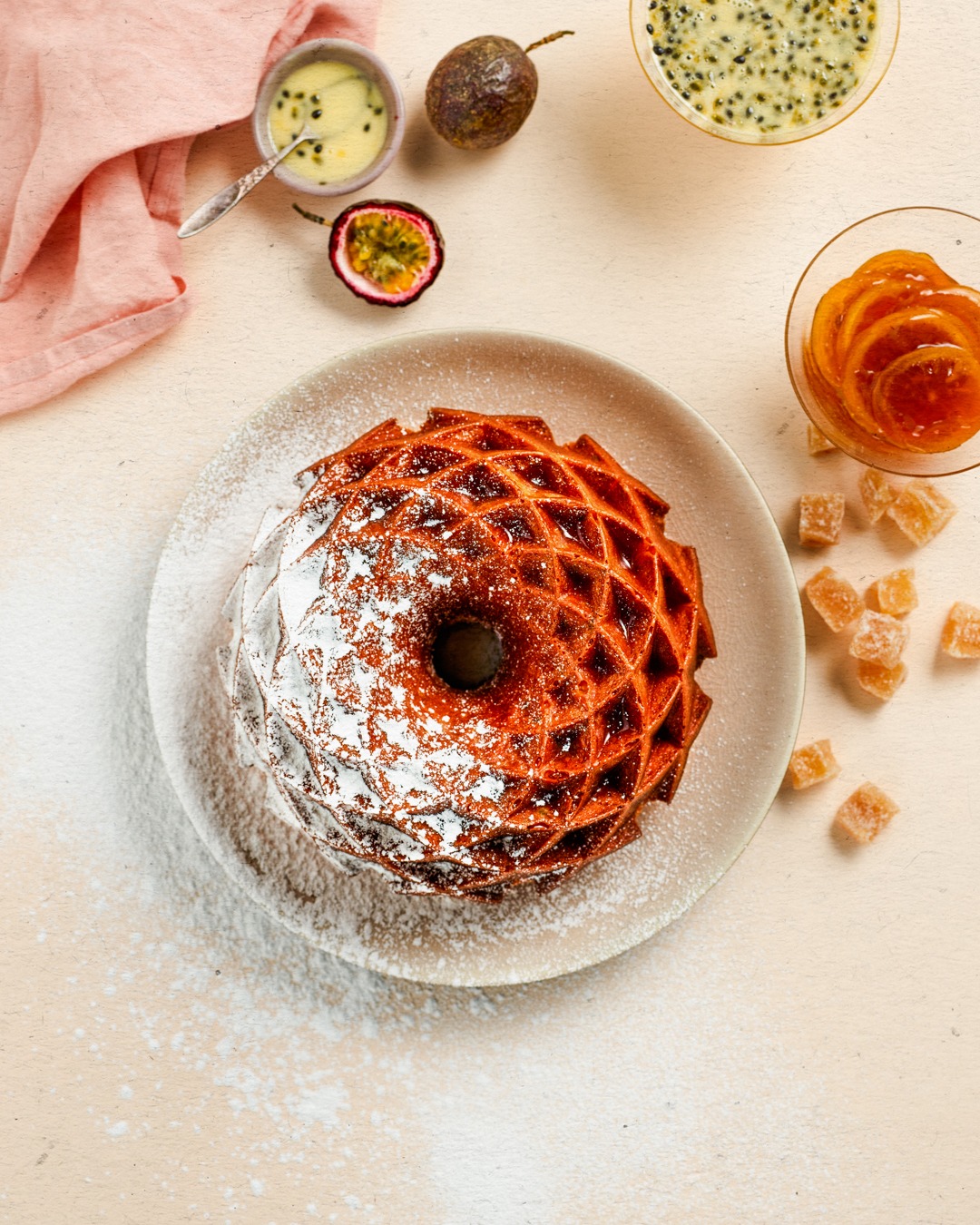 Lemon, Passionfruit and Ginger Syrup Cake

Preparation time: 10 minutes
Cooking time: 45 minutes
Serves: 12
150g unsalted butter, softened
400g caster sugar
finely grated zest and juice of 6 lemons
6cm piece ginger, finely grated
2 tsp natural vanilla extract
4 eggs
3 cups self-raising flour
¾ cup buttermilk or Ayran (drinking yoghurt)
pulp of 6 passionfruit
1 cup desiccated coconut
2 cups icing sugar
candied ginger and lemon slices, to decorate
METHOD
1 Preheat oven to 180°C. Combine the butter and 275g sugar in the bowl of an electric mixer and beat with the paddle attachment on medium speed for 5 minutes, until light. Add the lemon zest, ginger and vanilla, then beat for 3 more minutes. Beat in the eggs one at a time.
2 Fold in the flour, buttermilk and half the lemon juice, then mix in half the passionfruit and the coconut. Spoon into a buttered and floured 10-cup Bundt tin and bake for 40-45 minutes, until a skewer can be inserted and removed cleanly.
3 Combine the remaining lemon juice and remaining caster sugar in a small saucepan and boil rapidly until thickened. Drizzle over the cake. Whisk the remaining passionfruit and icing sugar, then drizzle over. Decorate with candied ginger and candied lemon slices.