Share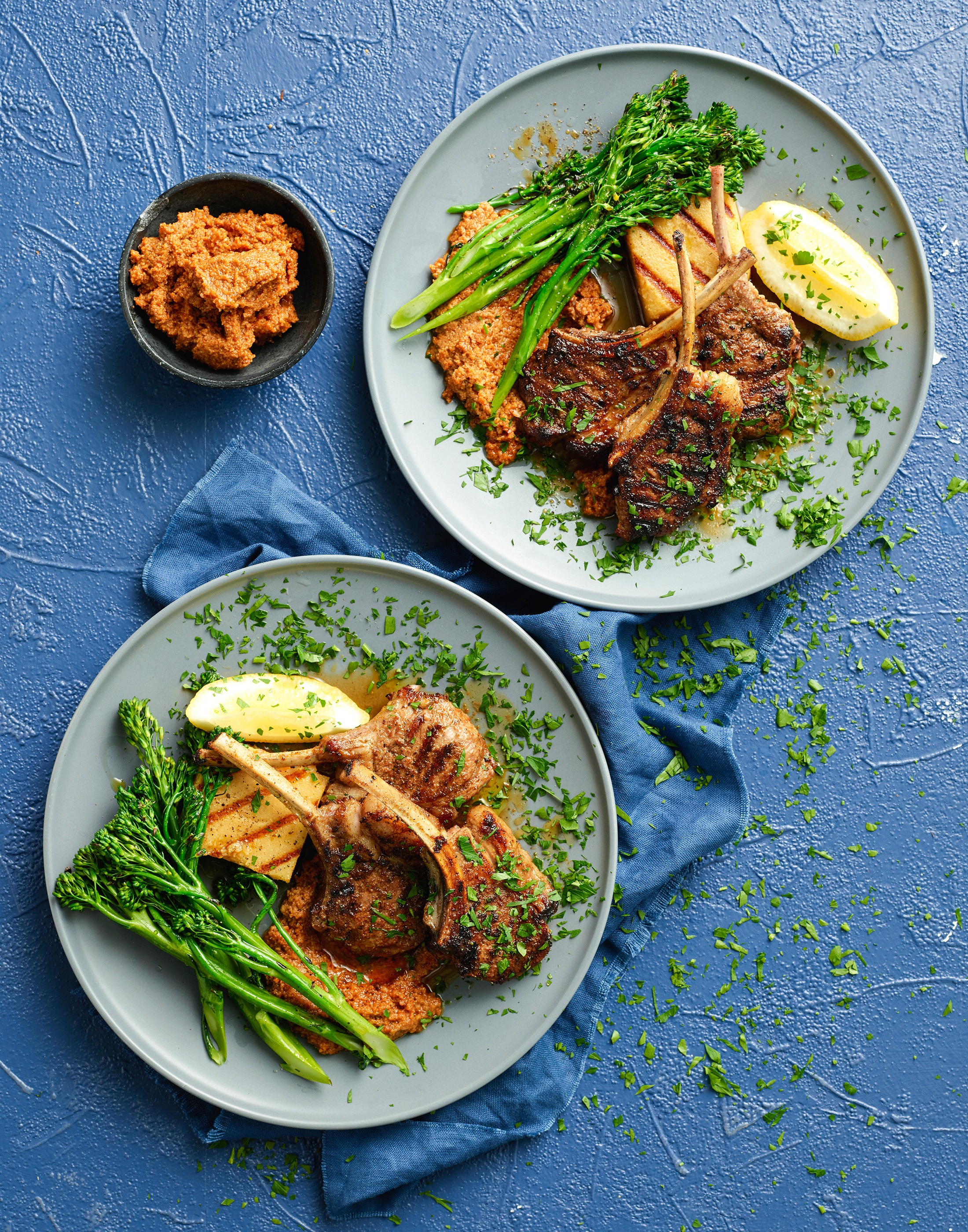 SERVES 4
INGREDIENTS
1L chicken stock
¾ cup polenta
½ cup Pecorino, finely grated
12 lamb cutlets, French trimmed
2 tsp peri-peri seasoning
sea salt flakes and freshly-ground black pepper
½ cup extra virgin olive oil
2 Tbsp hazelnuts, toasted
4 cloves garlic, minced
finely grated zest and juice of 1 lemon
2 tsp smoked paprika
1 tsp ground cumin
½ tsp celery seeds
2 slices sourdough, soaked in 2 Tbsp water
grilled broccolini, to serve
METHOD
1 Bring the chicken stock to a boil, then add the polenta and simmer for 5 minutes. Stir in the Pecorino, then spoon into an oiled 17cm x 27cm slice pan, then refrigerate until firm. Toss the lamb cutlets with the peri-peri-seasoning, salt, pepper and 1 Tbsp extra virgin olive oil.
2 Mix the hazelnuts, garlic, zest, juice, spices, sourdough and remaining extra virgin olive oil in a food processor and purée until smooth. Season with salt and pepper.
3 Cut the polenta into squares, sprinkle with cooking oil spray, then cool on a hot barbecue grill for 3 minutes. Cook the lamb cutlets on a hot barbecue grill for 4-5 minutes, until medium. Serve with polenta, romesco, broccolini and chopped parsley.